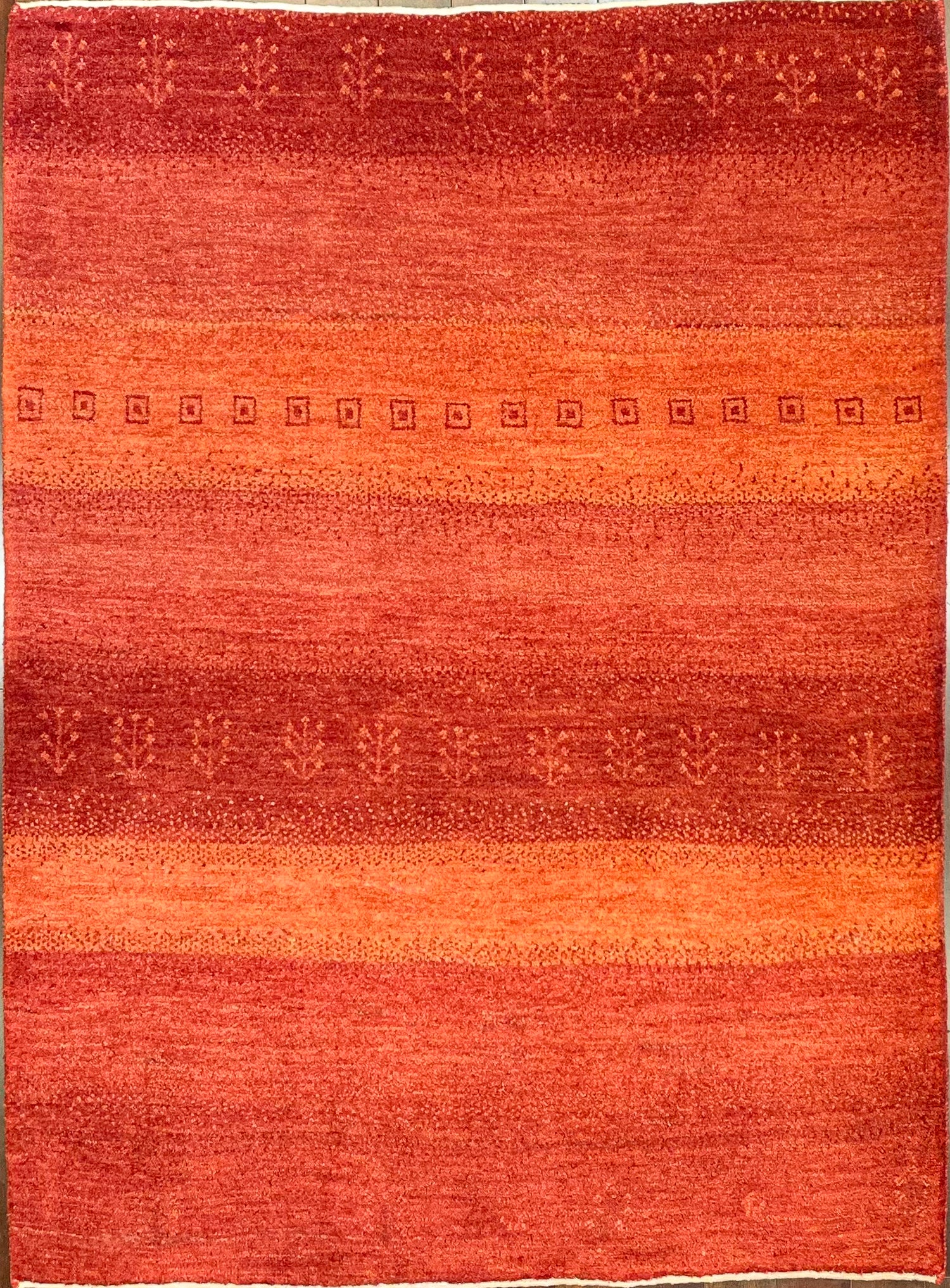 This Vibrant Red and Amber Rustic Gabbeh Will Warm Any Space Up.
Really fun Tribal style Amaleh Gabbeh in a wonderful gradient of reds, oranges, and amber tones. Small tree symbols are arranged in rows across the piece. One thing that is fascinating about even these simple toned Gabbehs is the striking jewel tone red is derived from dyes sourced from the root of the madder plant. These plants must mature for 5 to 7 years prior to being harvested to be used in dye production. 

This is just one example of the many wonderful rugs that we have in our showroom. Purchase through our site and have it shipped to you, or come see this or any of our other unique and one-of-a-kind hand-knotted rugs in person in our 2037 NW Lovejoy Street showroom in NW Portland, Oregon.
Measures: 4'1" x 5'6"
Materials: Handspun Wool and Naturally Sourced Dyes
Hand-knotted in Southern Iran by Semi-Nomadic Weavers.
Rug #7518
Shipping calculated by weight via Shopify.
Need more information on this item?
Contact Us
Phone our Showroom, we would be happy to answer your questions or assist in arranging an in-home trial of a rug. +1 971.444.2440
Contact