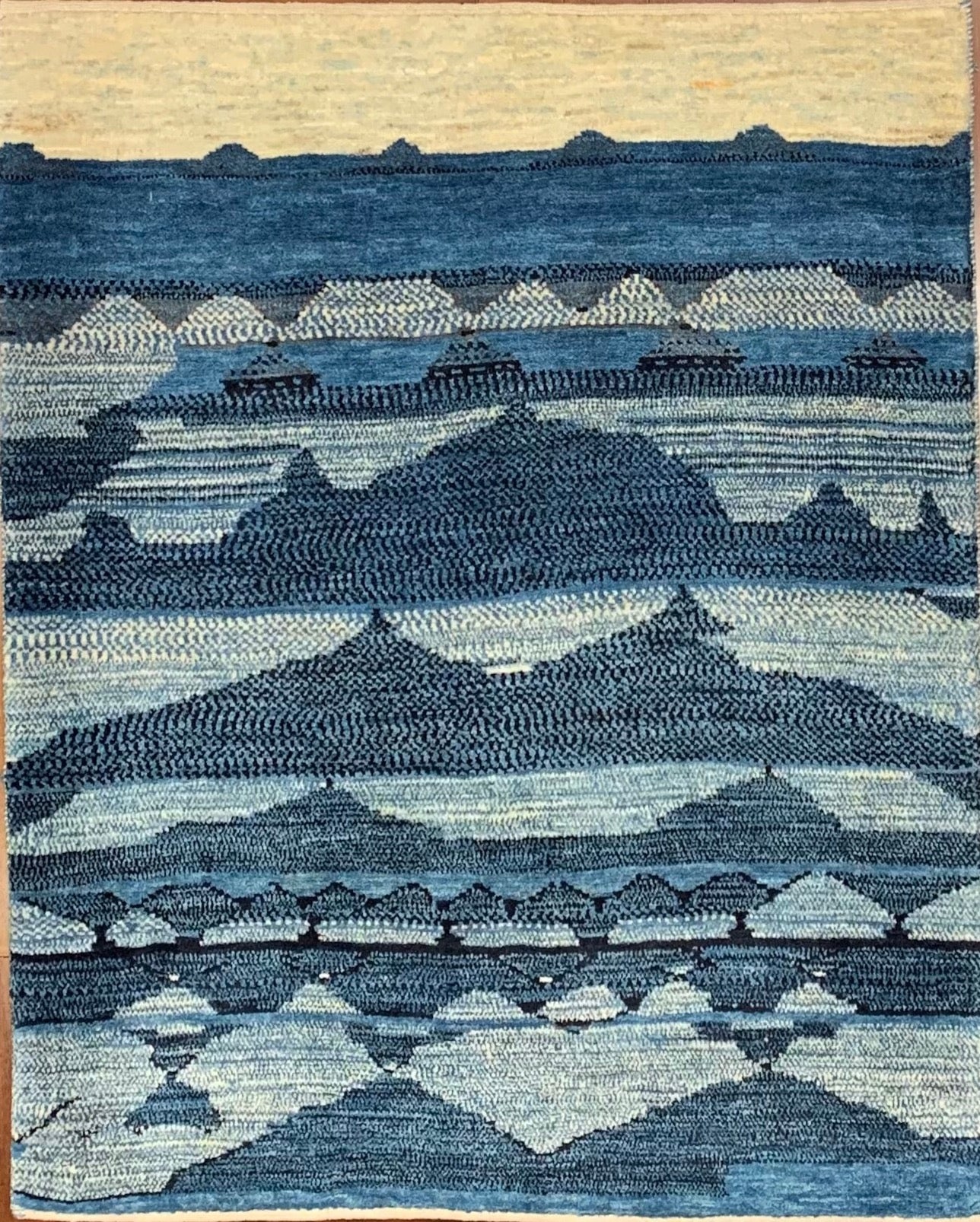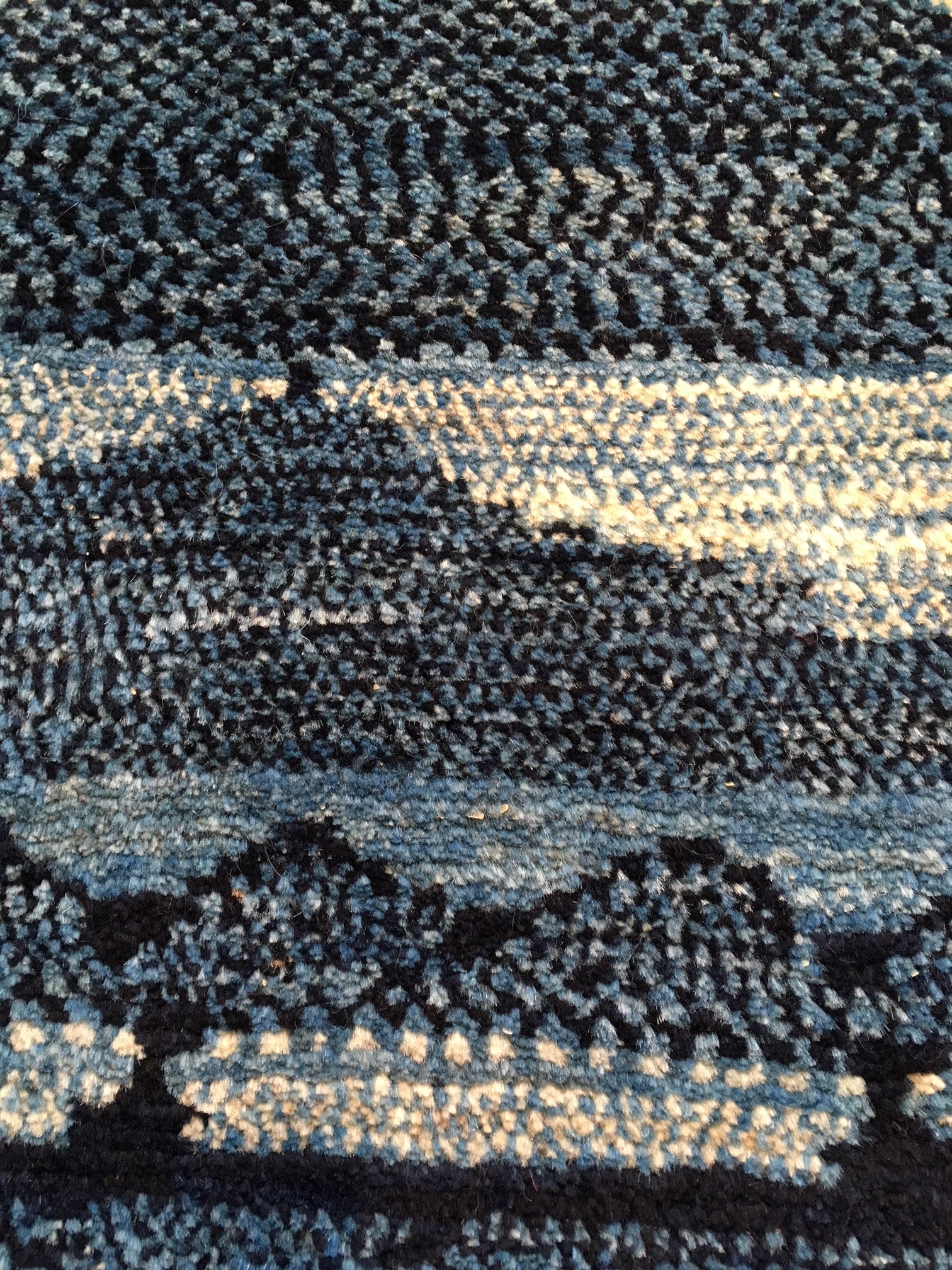 Rocky Landscape of Mountians in Blue
This one-of-a-kind Gabbeh depicts an abstracted landscape of mountains fading in to the distance with a light blue speckled sky of natural wool tones. All the blue in this hand-knotted gabbeh is made using real harvested indigo dying the wool in various concentrations. Some people who have seen this piece see more waves and ocean rather than a mountain scene, but like the weaver who imagined this, that is up to the viewer to interpret this of their own. The asymmetrical nature of some of these gabbehs make them appear more modern than the more raw tribal rugs and carpets that they actually are. 
This is just one example of the many wonderful rugs that we have in our showroom. Purchase through our site and have it shipped to you, or come see this or any of our other unique and one-of-a-kind hand-knotted rugs in person in our 2037 NW Lovejoy Street showroom in NW Portland, Oregon.
Measures: 3'8" x 4'7"
Materials: Handspun Wool and Naturally Sourced Dyes
Hand-knotted in Southern Iran by Semi-Nomadic Weavers.
Rug #6471
Shipping calculated by weight via Shopify.
Need more information on this item?
Contact Us
Phone our Showroom, we would be happy to answer your questions or assist in arranging an in-home trial of a rug. +1 971.444.2440
Contact