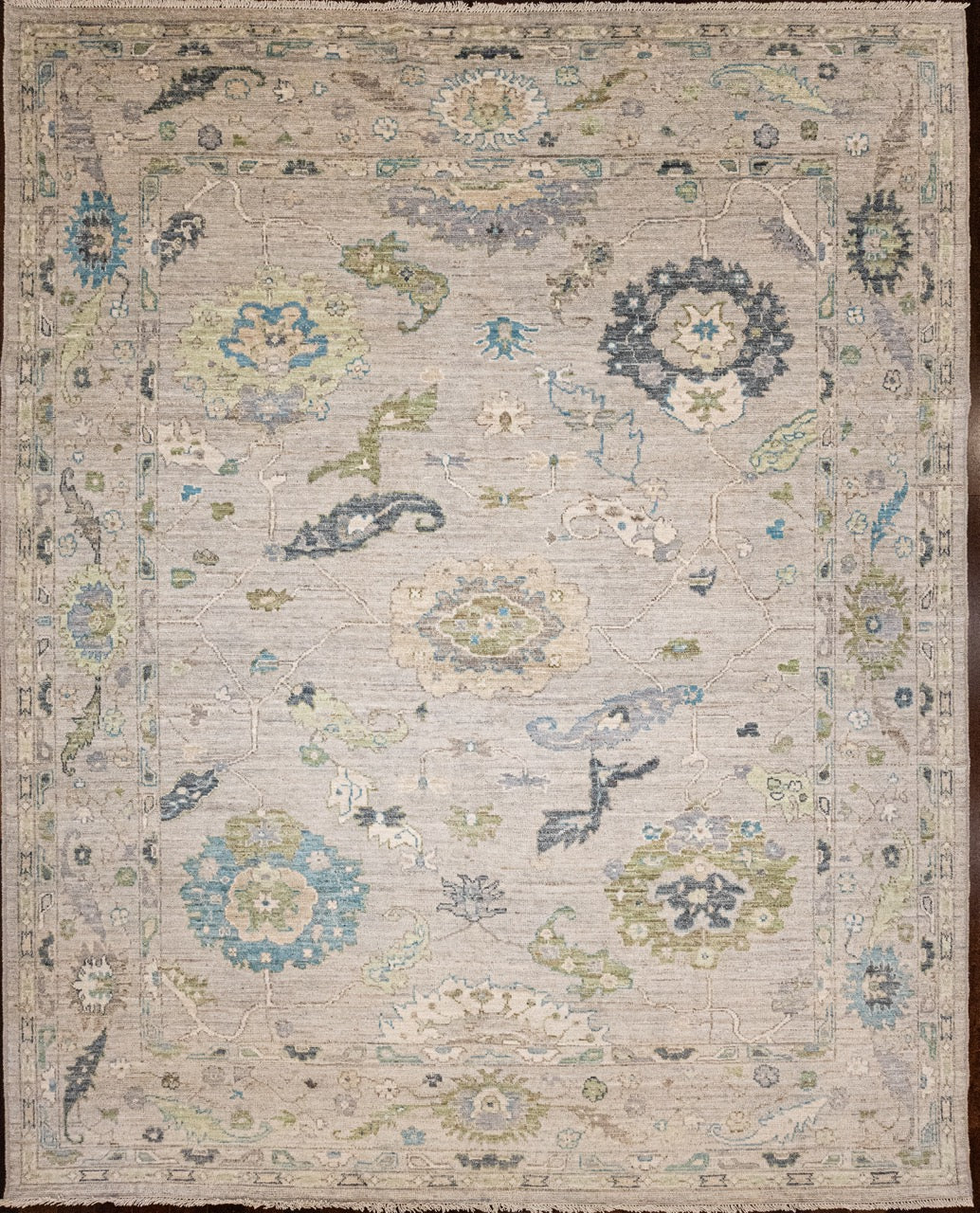 Sea-foam Green And Gray Oushak 8x10 Rug
This Moody Beauty is perfect for a den or an office space. 

This richly colored Oushak has been hand-knotted in wool and made using a lovely mix of greens, grays, and blue wool for a charmingly classic look. The pile has a soft feel and the rug is not stiff whatsoever. The direction of the hand-tied knots creates a grain to the image making to look slightly richer and saturated from one direction, but also increases the high sheen of the quality wool from the other. 

This is just one example of the many wonderful rugs that we have in our showroom. Purchase through our site and have it shipped to you, or come see this or any of our other unique and one-of-a-kind hand-knotted rugs in person at our 2037 NW Lovejoy Street showroom in NW Portland, Oregon.
Measures: 8'1" x 10'0"
Materials: Wool
Hand-knotted in Pakistan
Rug # 8841
Shipping calculated by weight via Shopify.
Sea-foam Green And Gray Oushak 8x10 Rug
Need more information on this item?
Contact Us
Phone our Showroom, we would be happy to answer your questions or assist in arranging an in-home trial of a rug. +1 971.444.2440
Contact