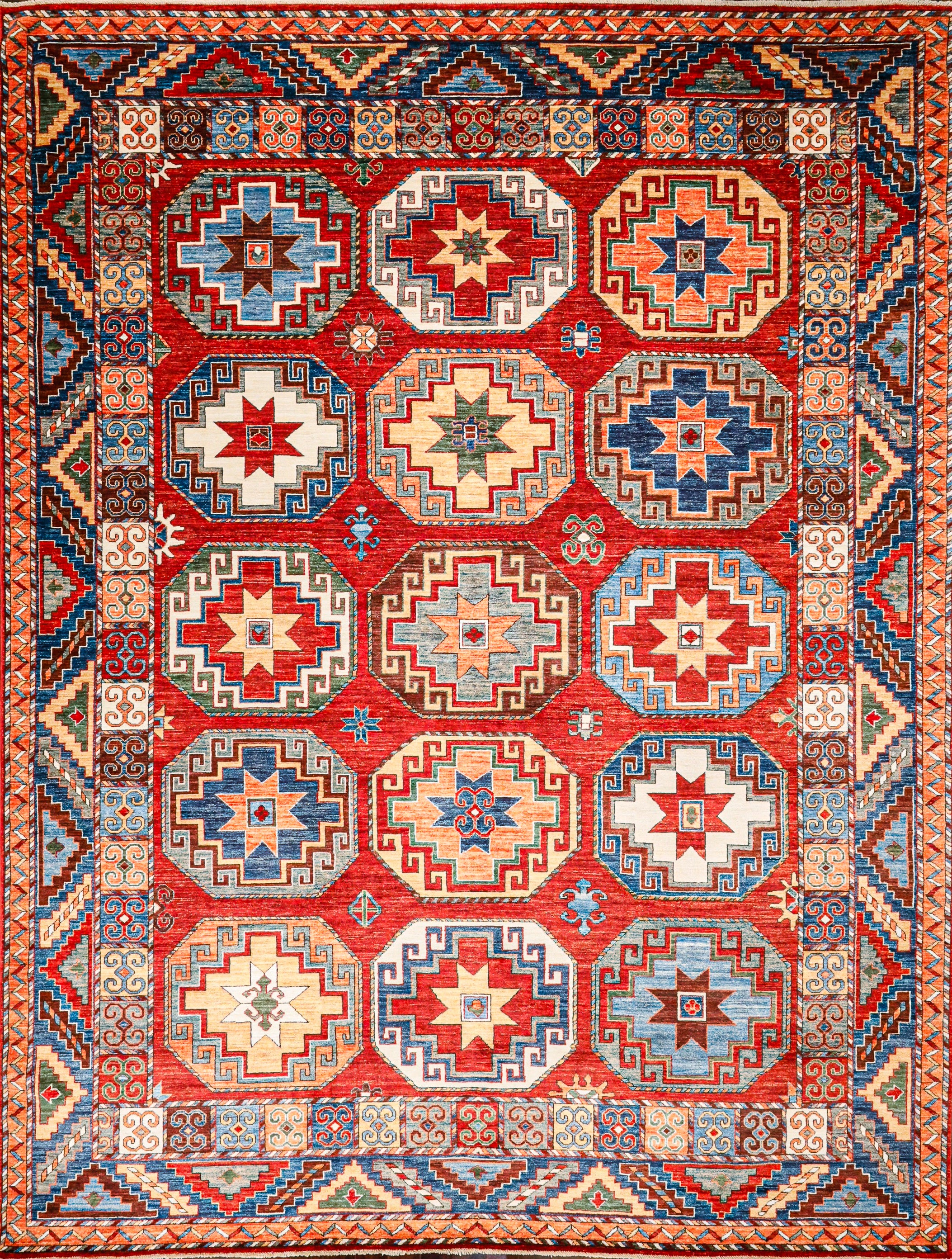 Colorful Memling Gul 9x12 Handmade Wool Rug
The Timeless Memling Gul Pattern Design Has Been Popular Since the 15th Century. 
Colorful version of the timeless "Memling" Gul pattern. Hans Memling was a Dutch painter producing works in the 15th Century. Often using textiles he had collected as draperies, table cloths, and other fabric surfaces, four of his works depict carpets produced in Anatolia and Turkmen rugs, often showing a octagon shaped Guls with radiating hooked lines. So much so that a subset of rugs are now known as "Memling" Gul rugs. 

This particular 9x12 features a colorful assortment of them hand-knotted in wool with a pile height of approximately 3/8th of an inch. 
This is just one example of the many wonderful rugs that we have in our showroom. Purchase through our site and have it shipped to you, or come see this or any of our other unique and one-of-a-kind hand-knotted rugs in person at our 2037 NW Lovejoy Street showroom in NW Portland, Oregon.
Measures: 9'2" x 12'1"
Materials: Wool
Hand-knotted in Pakistan
Rug # 8853
Shipping calculated by weight via Shopify.
Colorful Memling Gul 9x12 Handmade Wool Rug
Need more information on this item?
Contact Us
Phone our Showroom, we would be happy to answer your questions or assist in arranging an in-home trial of a rug. +1 971.444.2440
Contact