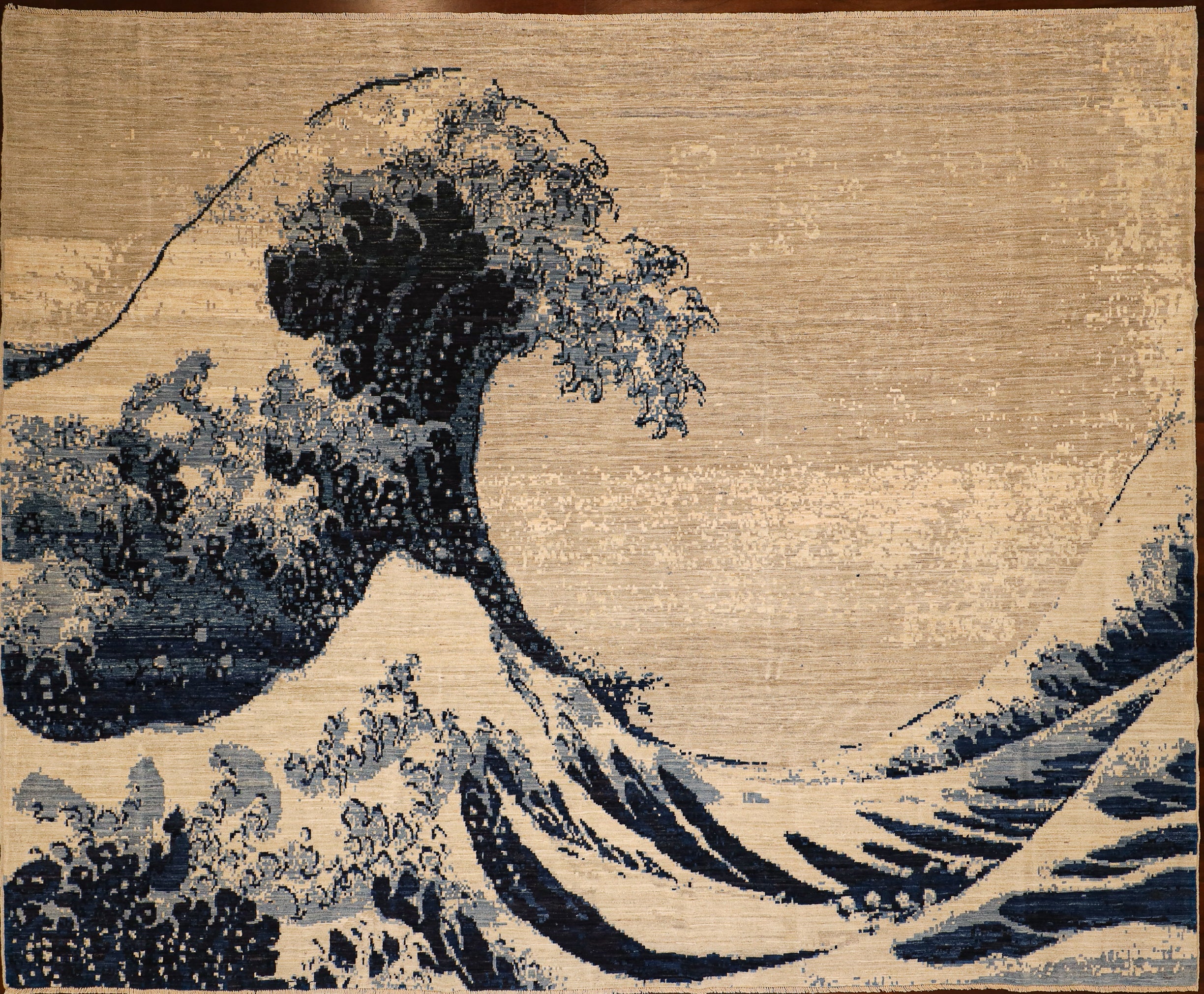 Great Wave Off Kawagawa inspired 10x8 Wool Rug
The Power and Passion of The Great Wave, Now as a Fine Handmade Rug. 

The classic Great Wave off Kawagawa is one of the most oconic images from the Japanese Edo period. Hokusai ranks among one of the finest Ukiyo-e printmakers of this period and the original print of the great wave is part of a series depicting 36 views of Mt Fuji.
We thought it would be fun to challenge our weaving partners in Afghanistan to produce this timeless image and we overjoyed when the resulting fane handmade carpet arrived. The balance and power of the original inspiration shines though and this area rug would be a fun addition to any room.
This is just one example of the many wonderful rugs that we have in our showroom. Purchase through our site and have it shipped to you, or come see this or any of our other unique and one-of-a-kind hand-knotted rugs in person at our 2037 NW Lovejoy Street showroom in NW Portland, Oregon.
Measures: 9'11" x 8'1"
Materials: Wool
Hand-knotted in Afghanistan
Rug # 8776
Shipping calculated by weight via Shopify.
Great Wave Off Kawagawa inspired 10x8 Wool Rug
Need more information on this item?
Contact Us
Phone our Showroom, we would be happy to answer your questions or assist in arranging an in-home trial of a rug. +1 971.444.2440
Contact