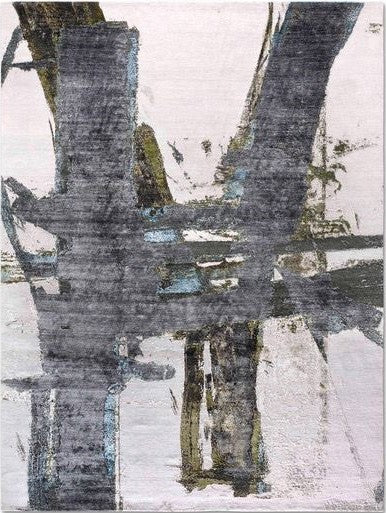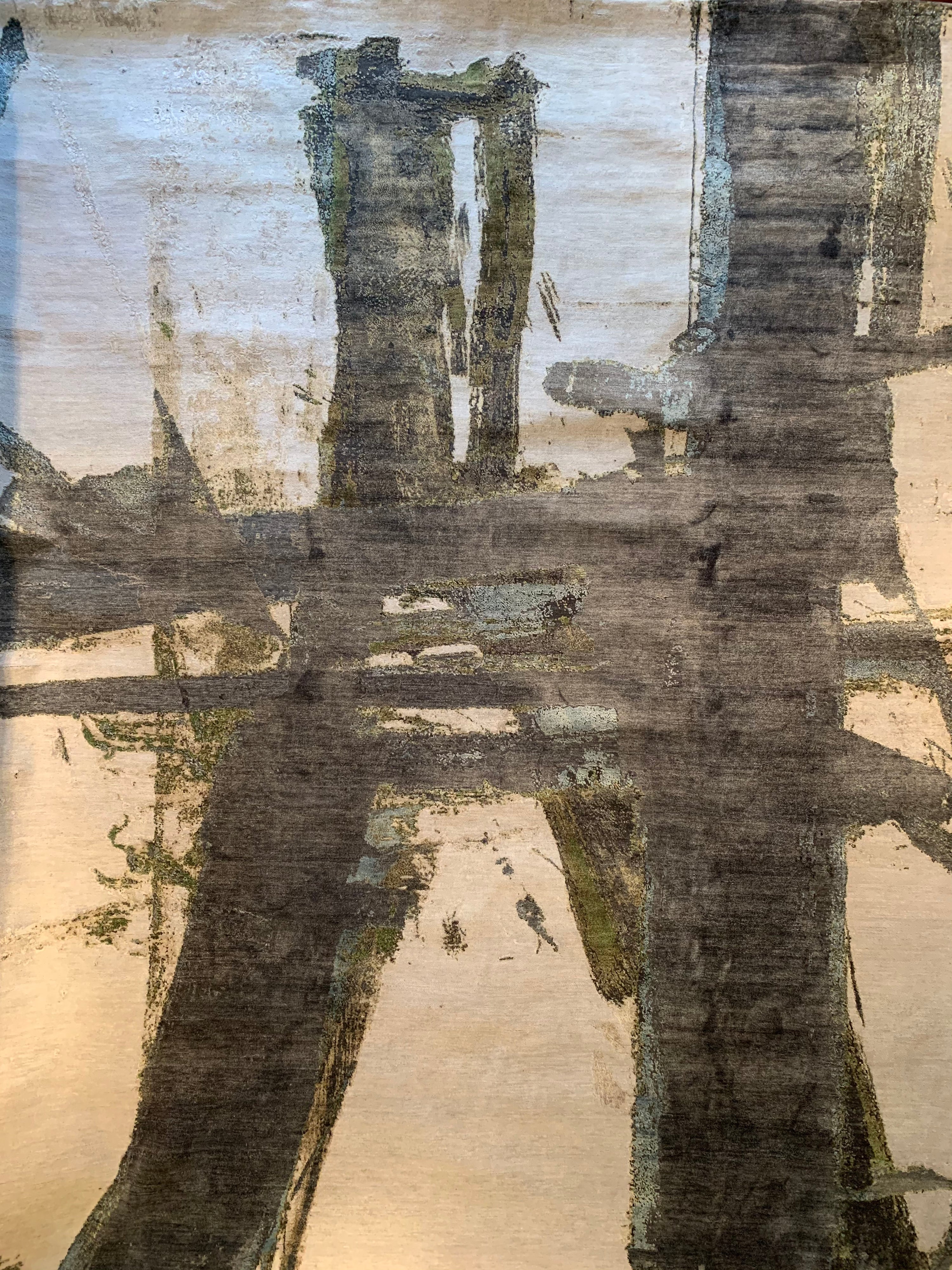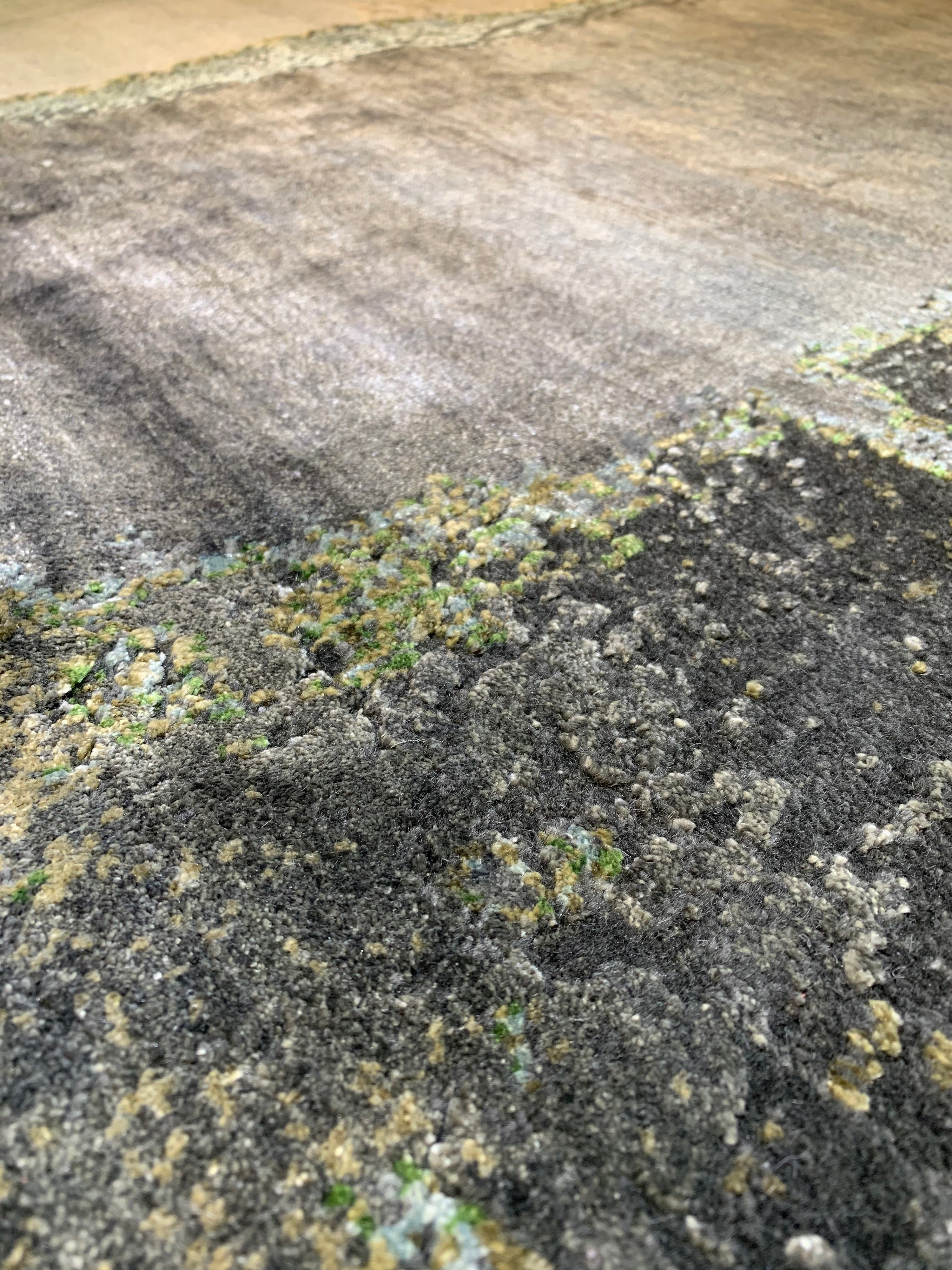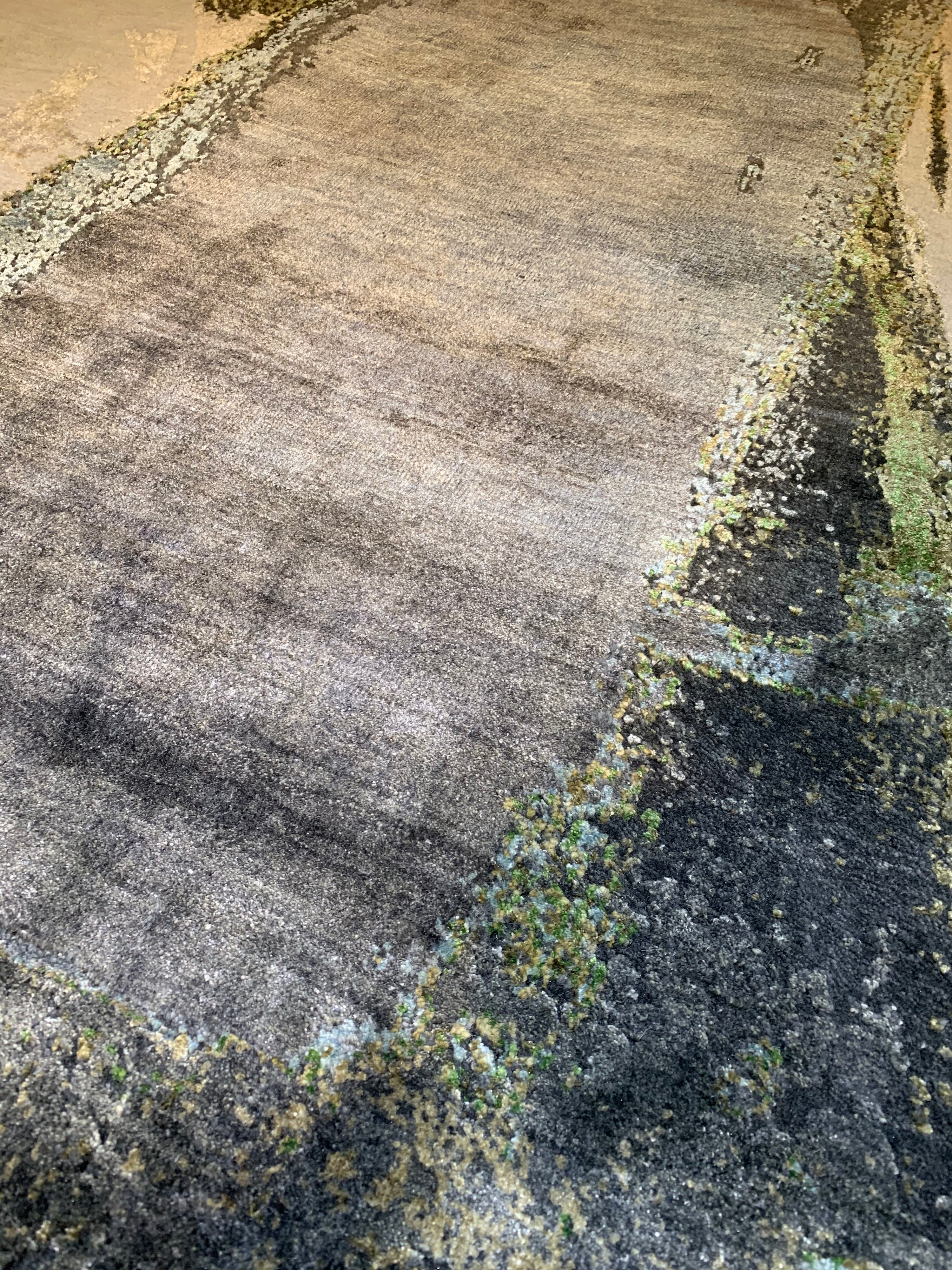 Block No. 08 in Green Rust 9x12 from Rug Star
With broad strokes, this confident modern masterpiece from Rug Star is truly what it means to put art on the floor. 

The Block No. 08 is contemporary art that just some happens to be rendered in wool and silk by Jürgen Dahlmann's RUG STAR, a company known for pushing the boundaries of fine rugs and textiles. 
Rendered as a charcoal black swath resembling a brush stroke in silk against a wool neutral colored background the surface features intentional variations of higher and lower pile areas corresponding to material interplay of the wool and silk elements. The entire surface is then treated with a proprietary process developed by Rug Star for their Rajasthan produced area rugs resembling sandblasting. This renders the surface  incredibly soft. 
This is just one example of the many wonderful rugs that we have in our showroom. Purchase through our site and have it shipped to you, or come see this or any of our other unique and one-of-a-kind hand-knotted rugs in person at our 2037 NW Lovejoy Street showroom in NW Portland, Oregon.
Measures: 8'10" x 12'0"
Materials: Wool with raised areas of silk
Hand-knotted in Rajasthan, India
Rug # 8317
Shipping calculated by weight via Shopify.
Block No. 08 in Green Rust 9x12 from Rug Star
Need more information on this item?
Contact Us
Phone our Showroom, we would be happy to answer your questions or assist in arranging an in-home trial of a rug. +1 971.444.2440
Contact