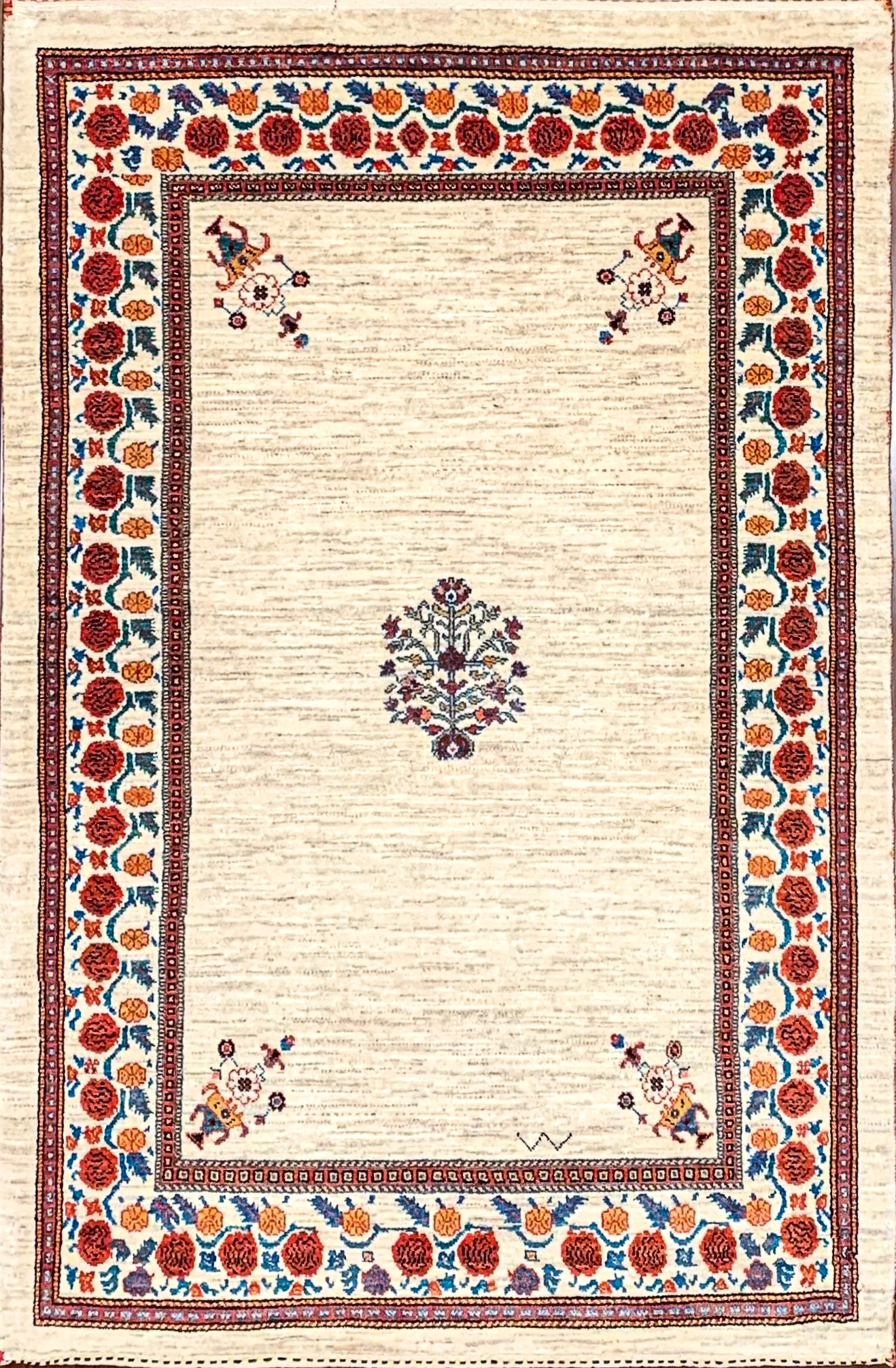 Undyed Wool Pairs Perfectly with a Traditional Rose Border in this Rustic Classic
This Luribaft, a name given to Gabbeh style rugs with more formal patterns, is thick and very dense. The undyed wool in the central field is surrounded by borders of red and orange flowers made using dyes sourced from native plants and herbs in the region it was produced. The wool is all proceeded by hand, from the shearing of the sheep, to the spinning of the yarn using drop spindles, to the knotting by hand of each selected yard to produce these designs. 
This is just one example of the many wonderful rugs that we have in our showroom. Purchase through our site and have it shipped to you, or come see this or any of our other unique and one-of-a-kind hand-knotted rugs in person in our 2037 NW Lovejoy Street showroom in NW Portland, Oregon.
Measures: 3'6" x 5'3"
Materials: Handspun Wool and Naturally Sourced Dyes
Hand-knotted in Southern Iran by Semi-Nomadic Weavers.
Rug #7173
Shipping calculated by weight via Shopify.
Need more information on this item?
Contact Us
Phone our Showroom, we would be happy to answer your questions or assist in arranging an in-home trial of a rug. +1 971.444.2440
Contact