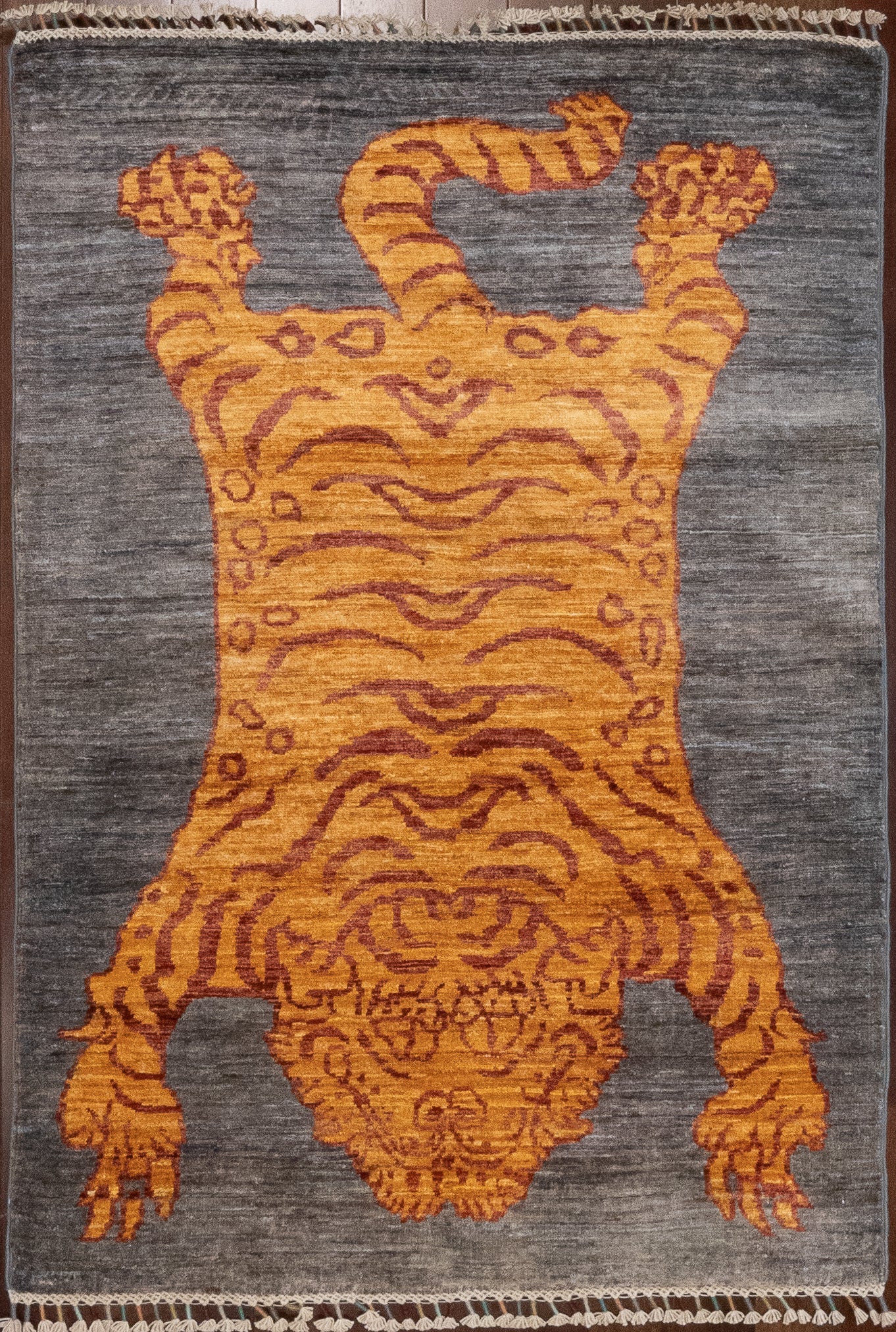 Tibetan Influenced Tiger On Grey 3x5 Wool Rug
Tiger Rugs Have Been Believed To Protect Their Owners From Outside Forces While in Meditation Since Ancient Times. 

The common belief of the origin of the Tibetan Tiger Rugs is that the fierce iconography of the tiger would protect monks while in meditation. This piece produced in Pakistan features the same iconic tiger hand-knotted in orange and rust tones against a dark heather gray background. The addition of colorful fringe adds a bit of playfulness to this classic look from central Asia. 

This is just one example of the many wonderful rugs that we have in our showroom. Purchase through our site and have it shipped to you, or come see this or any of our other unique and one-of-a-kind hand-knotted rugs in person at our 2037 NW Lovejoy Street showroom in NW Portland, Oregon.
Measures: 3'3" x 4'9"
Materials: Wool
Hand-knotted in Pakistan
Rug # 8831
Shipping calculated by weight via Shopify.
Tibetan Influenced Tiger On Grey 3x5 Wool Rug
Need more information on this item?
Contact Us
Phone our Showroom, we would be happy to answer your questions or assist in arranging an in-home trial of a rug. +1 971.444.2440
Contact