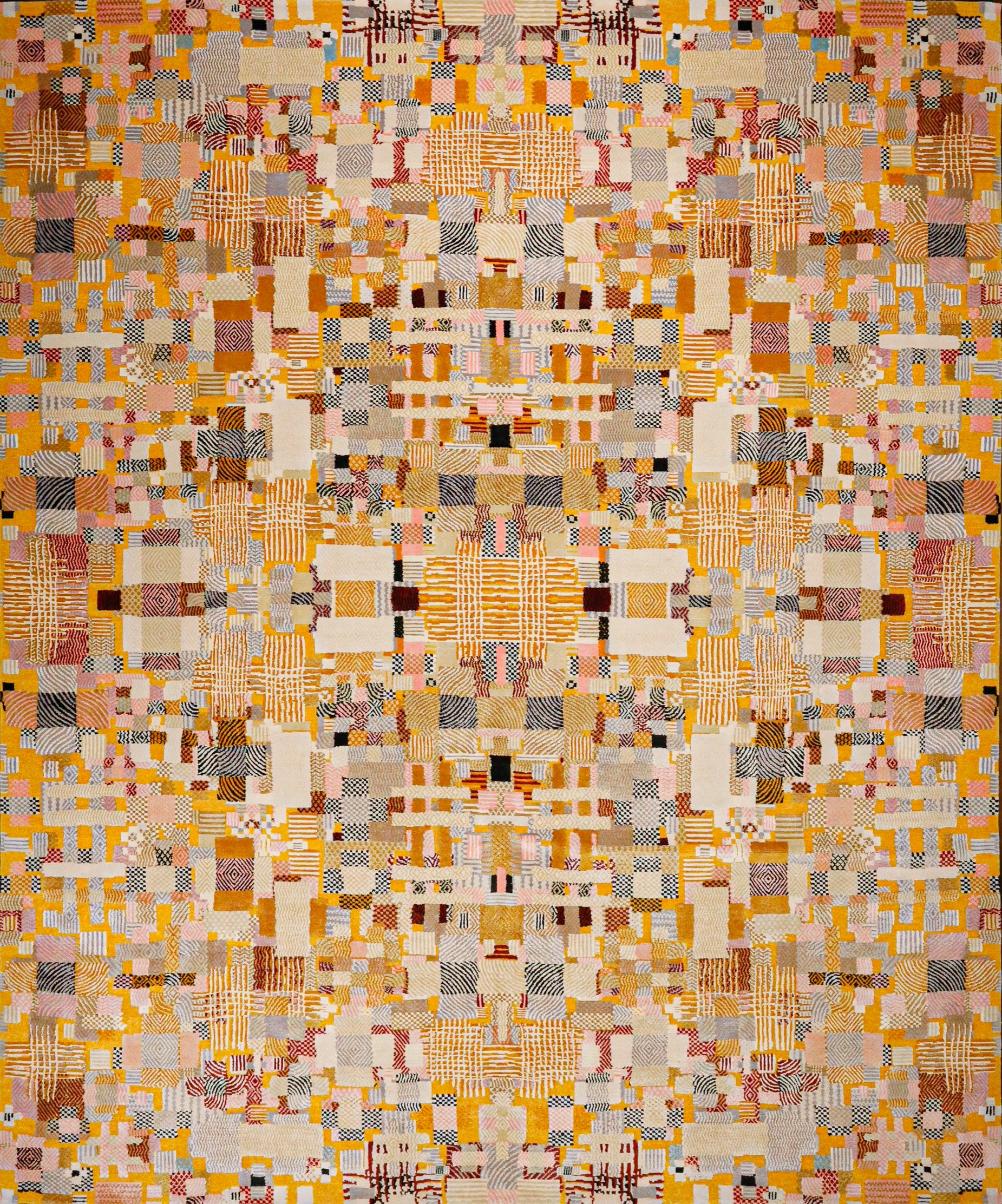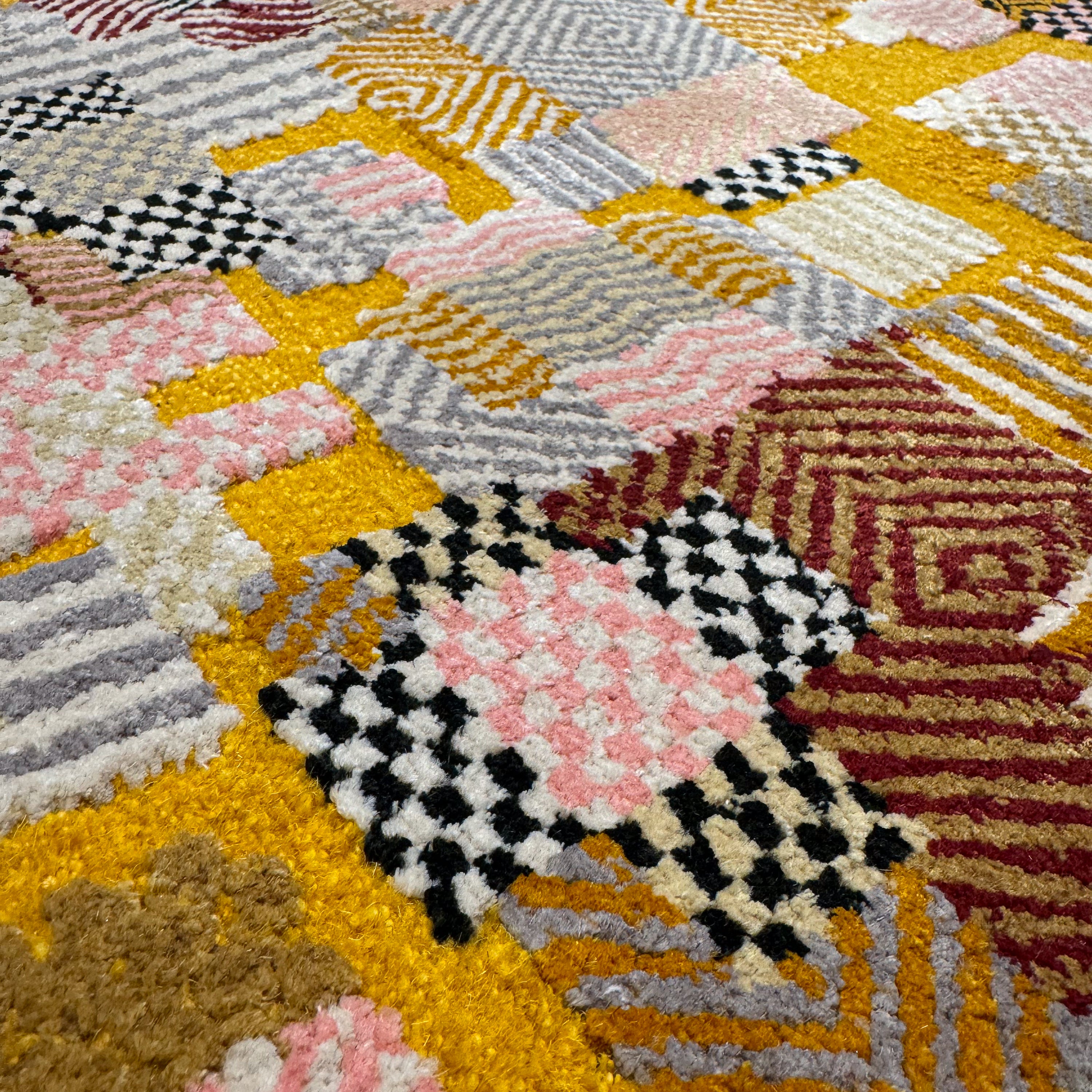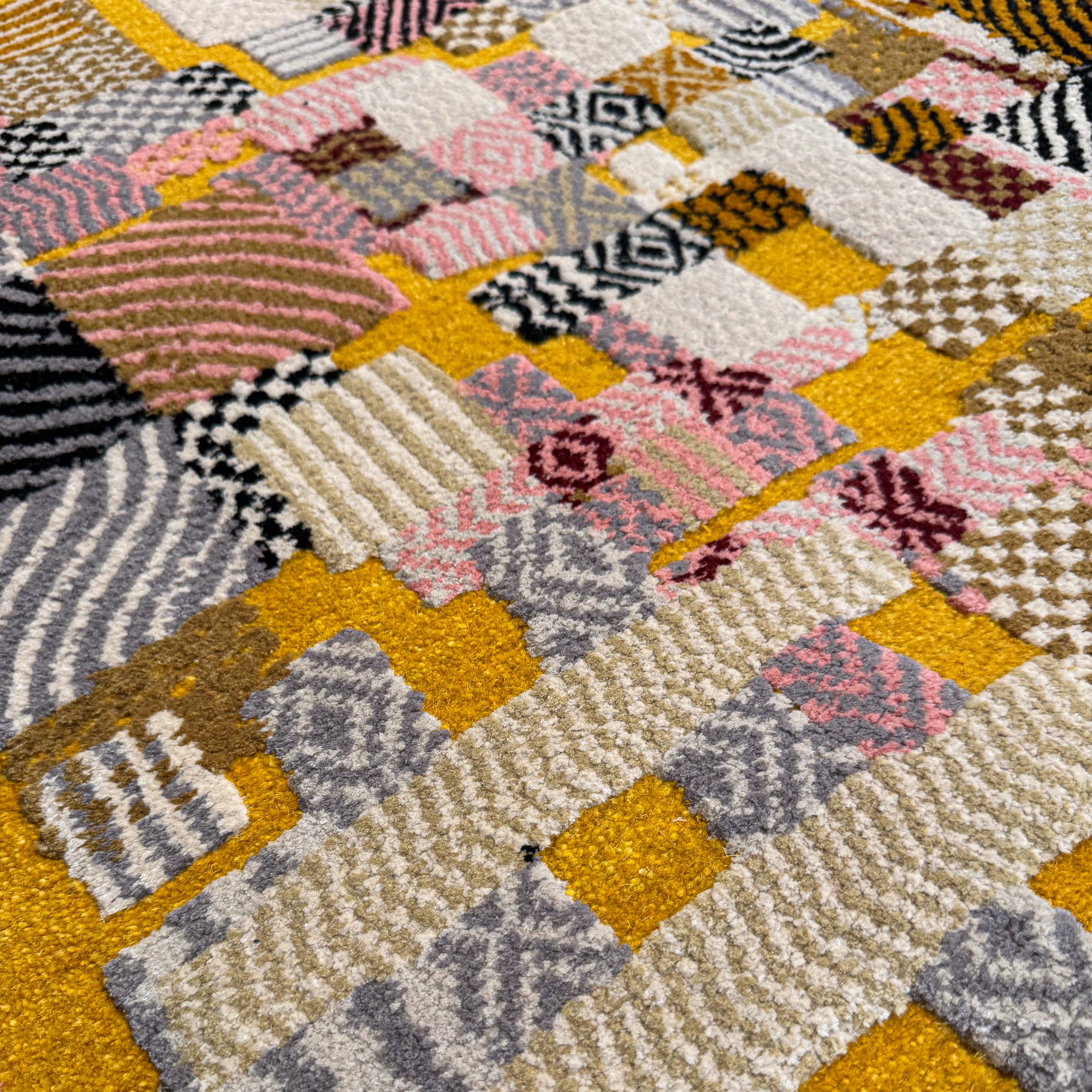 Common Threads Collection Thread No. 2 8x10 from Jan Kath
The Thread 2 From The Common Threads Collection. 

The Common Threads Collection has its roots in late 18th and 19th Century necessity. As typically younger women from Scandinavia, Germany, and the Netherlands would learn to mend clothing, more so to extend the life of garments as opposed to stylistic flair, they often created embellishments and patterns within the stitches themselves. Collected Darning Samplers showing the learning of such patterns and mending techniques currently housed in the Museum of International Folk Art in Santa Fe, New Mexico became the inspiration for a series of rugs paying homage to this often under appreciated local craft and regional folk art.
Thread 2 from the Common Threads Collection is a patchwork style rug but does feature an overall symmetry. The color palette used in very light and upbeat, which is accentuated by various materials like wool, Silk, and Nettle and differentiating pile heights. 
This is just one example of the many wonderful rugs that we have in our showroom. Purchase through our site and have it shipped to you, or come see this or any of our other unique and one-of-a-kind hand-knotted rugs in person at our 2037 NW Lovejoy Street showroom in NW Portland, Oregon.
Measures: 8'1" x 10'1"
Materials: Wool, Silk, Nettle
Hand-knotted in India
Rug # C-1010
Shipping calculated by weight via Shopify.
Common Threads Collection Thread No. 2 8x10 from Jan Kath
Need more information on this item?
Contact Us
Phone our Showroom, we would be happy to answer your questions or assist in arranging an in-home trial of a rug. +1 971.444.2440
Contact