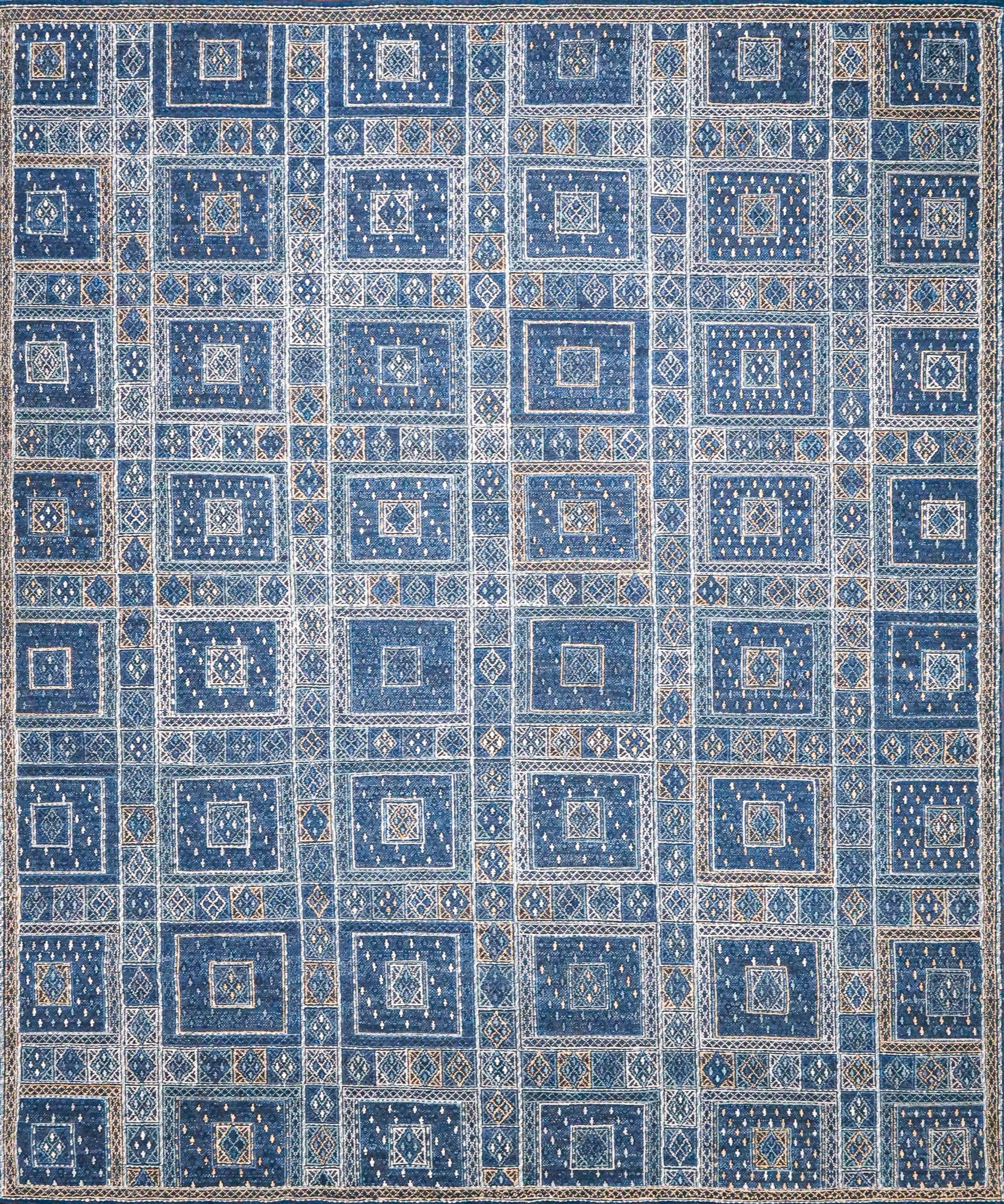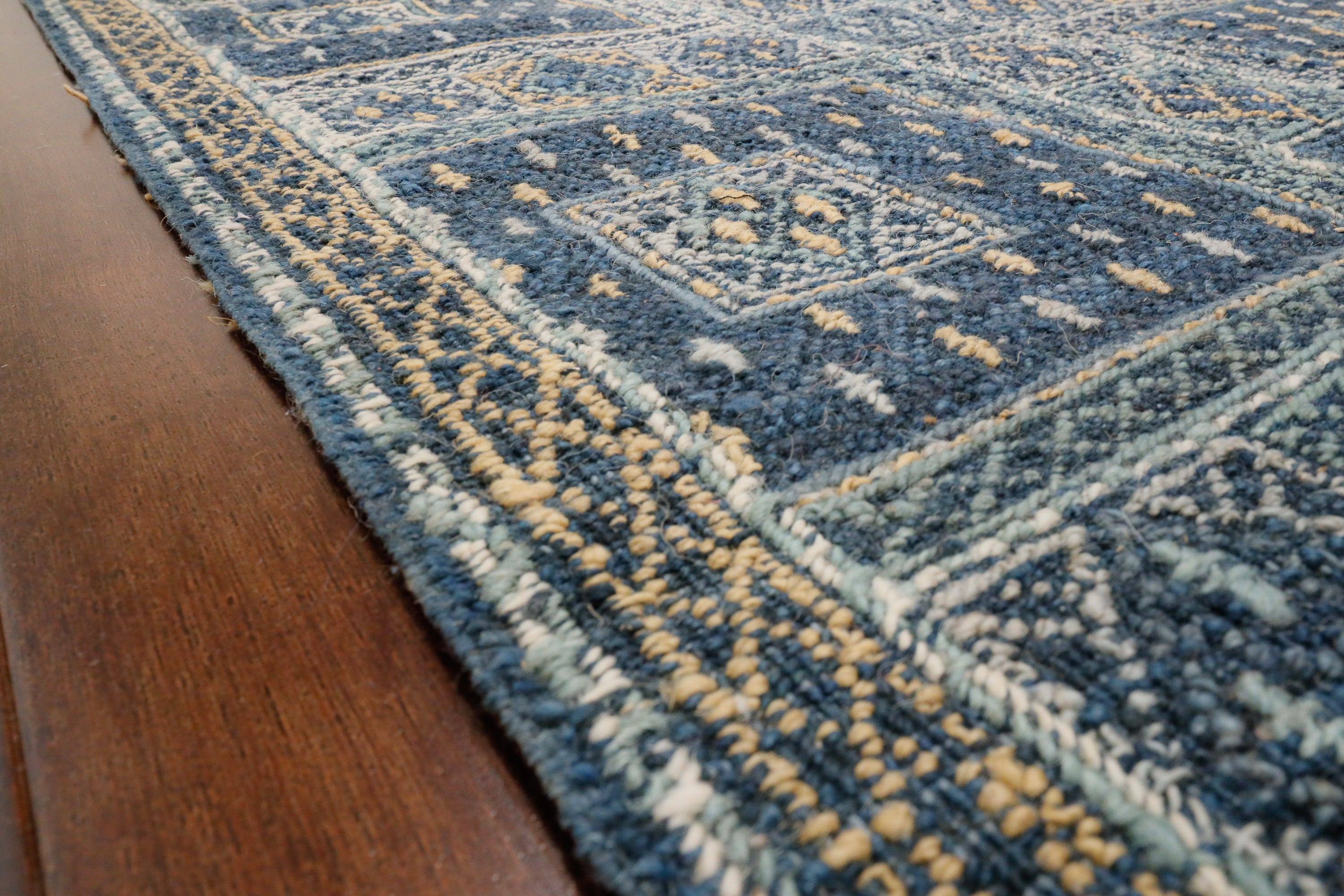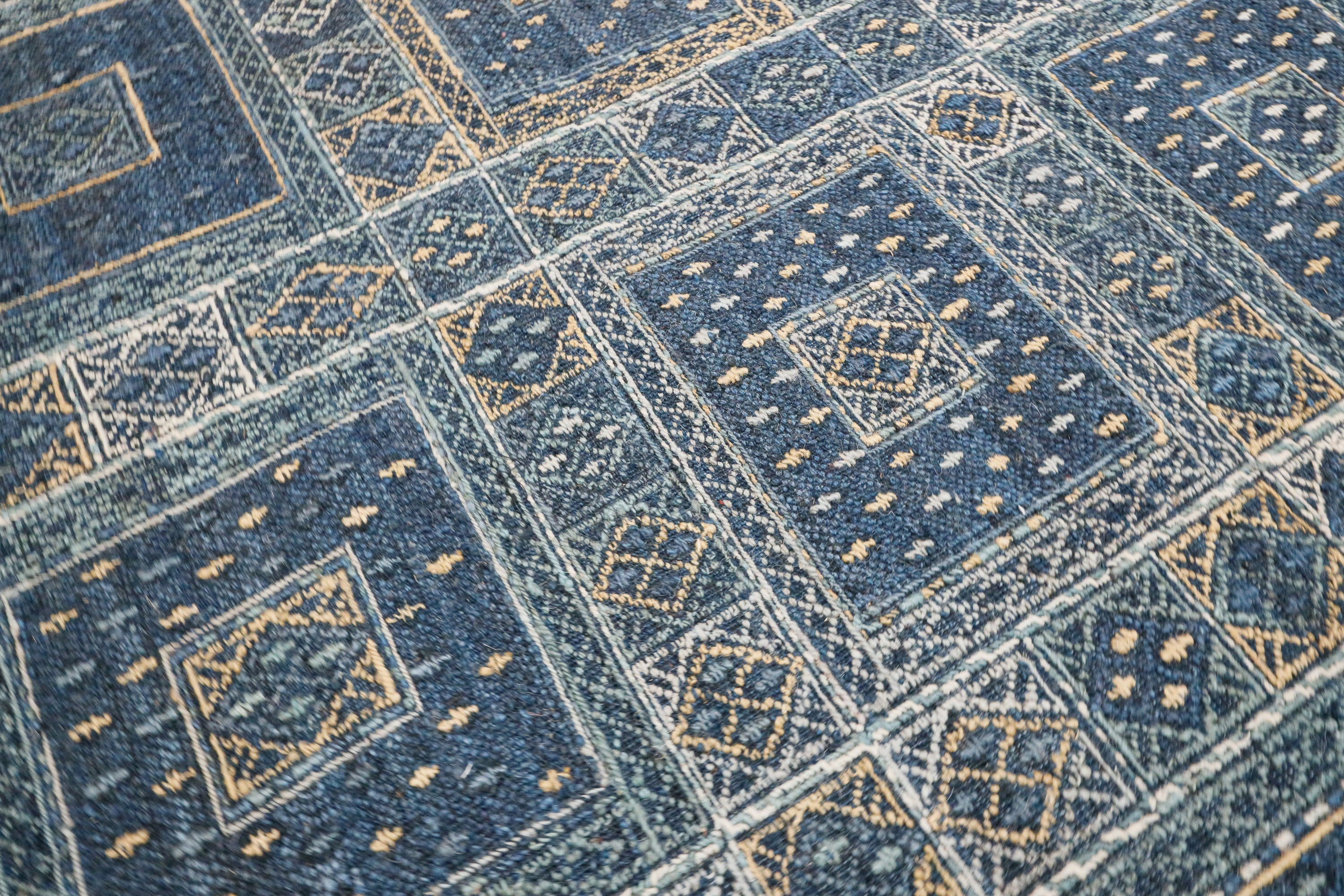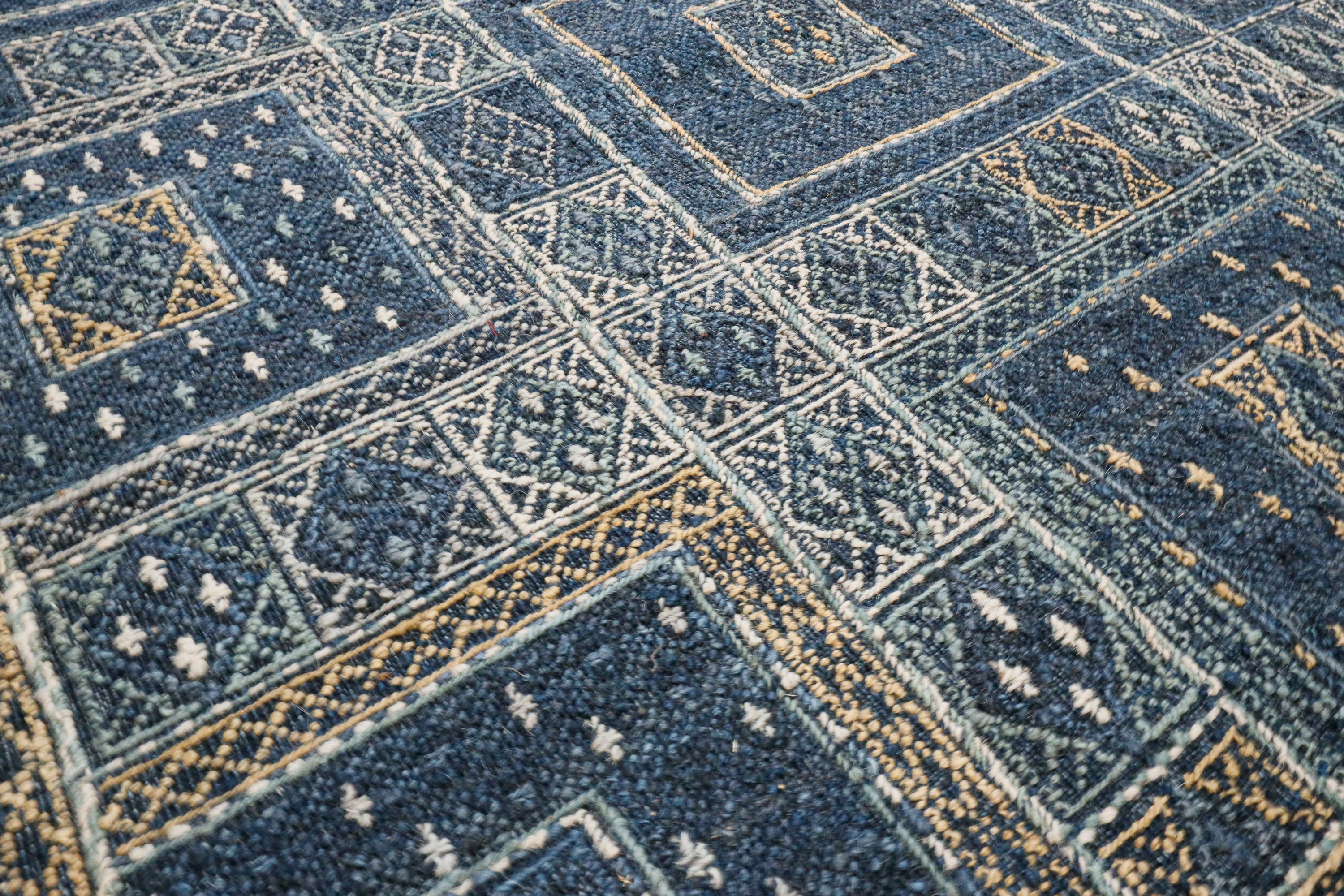 Kalash Collection Venta in Indigo 8x10 Rug
$5,000.00 USD
Regular price
$10,000.00 USD
off
Seeming both Contemporary as well as suggesting a vintage feel, the Kalash Collection makes the classic feel timeless.

With a bold and sophisticated spirit, the Kalash collection takes inspiration from Verneh rugs, woven between the 19th and 20th centuries in the Soumak style, an ancient technique used to create a thick and durable textile surface. With this collection, Battilossi highlights the value of complexity, embellishing the base of each carpet with intricate embroideries that give three-dimensionality and dynamism to the dense decorative motifs. Hand-knotted in pure Ghazni wool, the Kalash collection rugs designs feature a wonderful palette of intense and deep colors.
Once again the designers of Battilossi have made rugs that feel contemporary while also respecting the amazing and intricate designs of antiquity. The Venta in Indigo seems to have layers of weaving and embroidery, yet doesn't need to broadcast the density and complexity of the construction. Rather that it patiently waits to be seen and appreciated for what it is. 

This is just one example of the many wonderful rugs that we have in our showroom. Purchase through our site and have it shipped to you, or come see this or any of our other lovingly curated rugs and textiles in person in our 2037 NW Lovejoy Street showroom in NW Portland, Oregon.
Available in custom sizes upon request, contact us for further information.
Measures: 8'1" x 9'9"
Materials: 100% Ghanzi Wool
Designed in Turin, Italy
Hand-knotted in Lahore, Pakistan
Rug Number #8806
Shipping calculated by weight via Shopify.
Kalash Collection Venta in Indigo 8x10 Rug
$5,000.00 USD
Regular price
$10,000.00 USD
Need more information on this item?
Contact Us
Phone our Showroom, we would be happy to answer your questions or assist in arranging an in-home trial of a rug. +1 971.444.2440
Contact