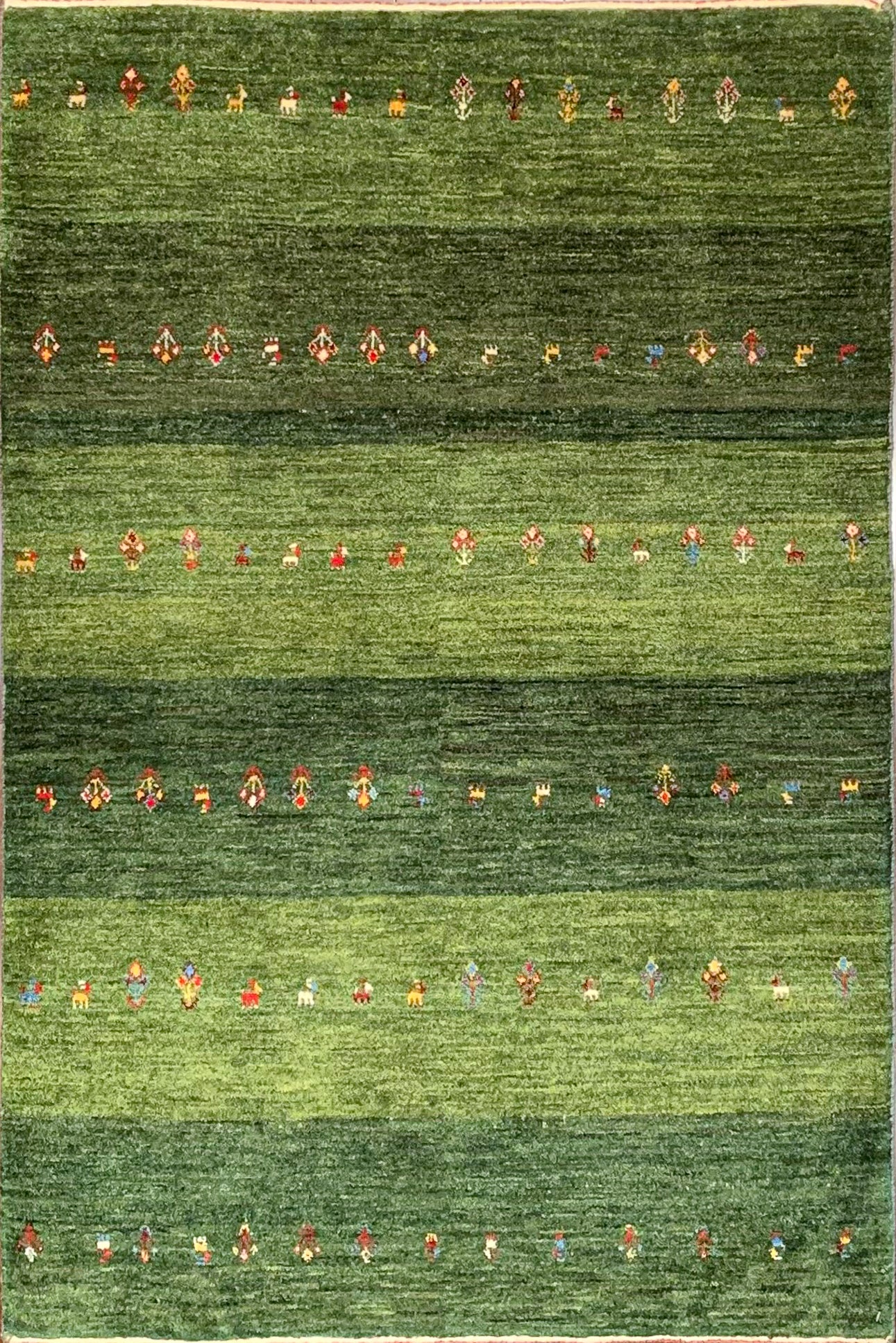 Verdant Green Fields with Plants, Trees, and Animals
This smaller Gabbeh features a background of various tints of green to produce verigated stripe effect, which then has rows of trees, plants, and animals crossing each field of green. The craftsmanship and vision to produce something as simple as a ulitlitian textile is remarkable. The wool used is cultivated form high altitude sheep that have been herded among the Zagros Mountains for centuries. This wool they produce is high in natural lanolin and produces a woolen yarn that is ideal for the use in rugs and carpets. It creates an an all natural stain barrier that makes these rugs as durable and hard wearing as they are whimsical and charming.
This is just one example of the many wonderful rugs that we have in our showroom. Purchase through our site and have it shipped to you, or come see this or any of our other unique and one-of-a-kind hand-knotted rugs in person in our 2037 NW Lovejoy Street showroom in NW Portland, Oregon.
Measures: 3'5" x 5'
Materials: Handspun Wool and Naturally Sourced Dyes
Hand-knotted in Southern Iran by Semi-Nomadic Weavers.
Rug #7900
Shipping calculated by weight via Shopify.
Need more information on this item?
Contact Us
Phone our Showroom, we would be happy to answer your questions or assist in arranging an in-home trial of a rug. +1 971.444.2440
Contact