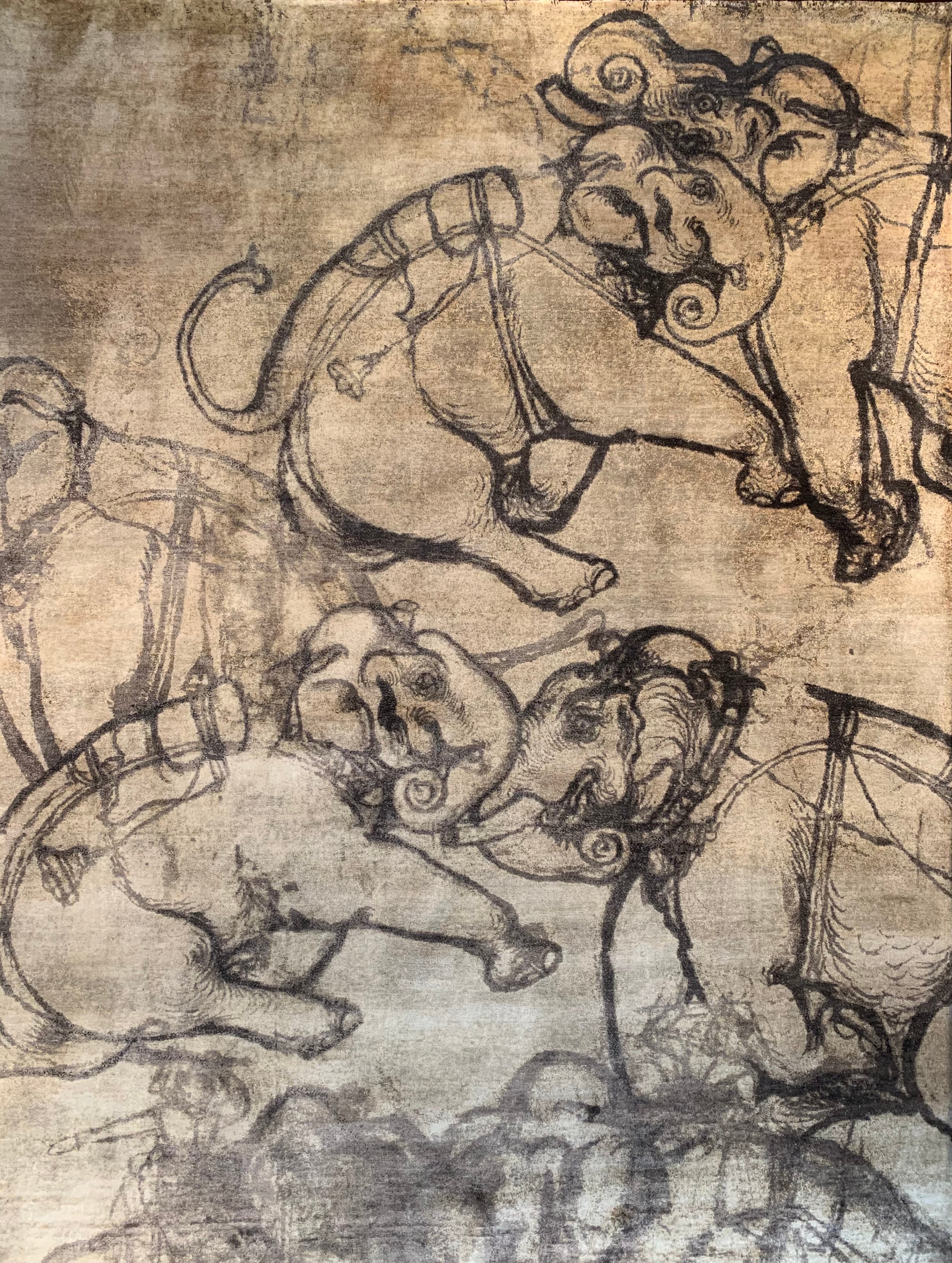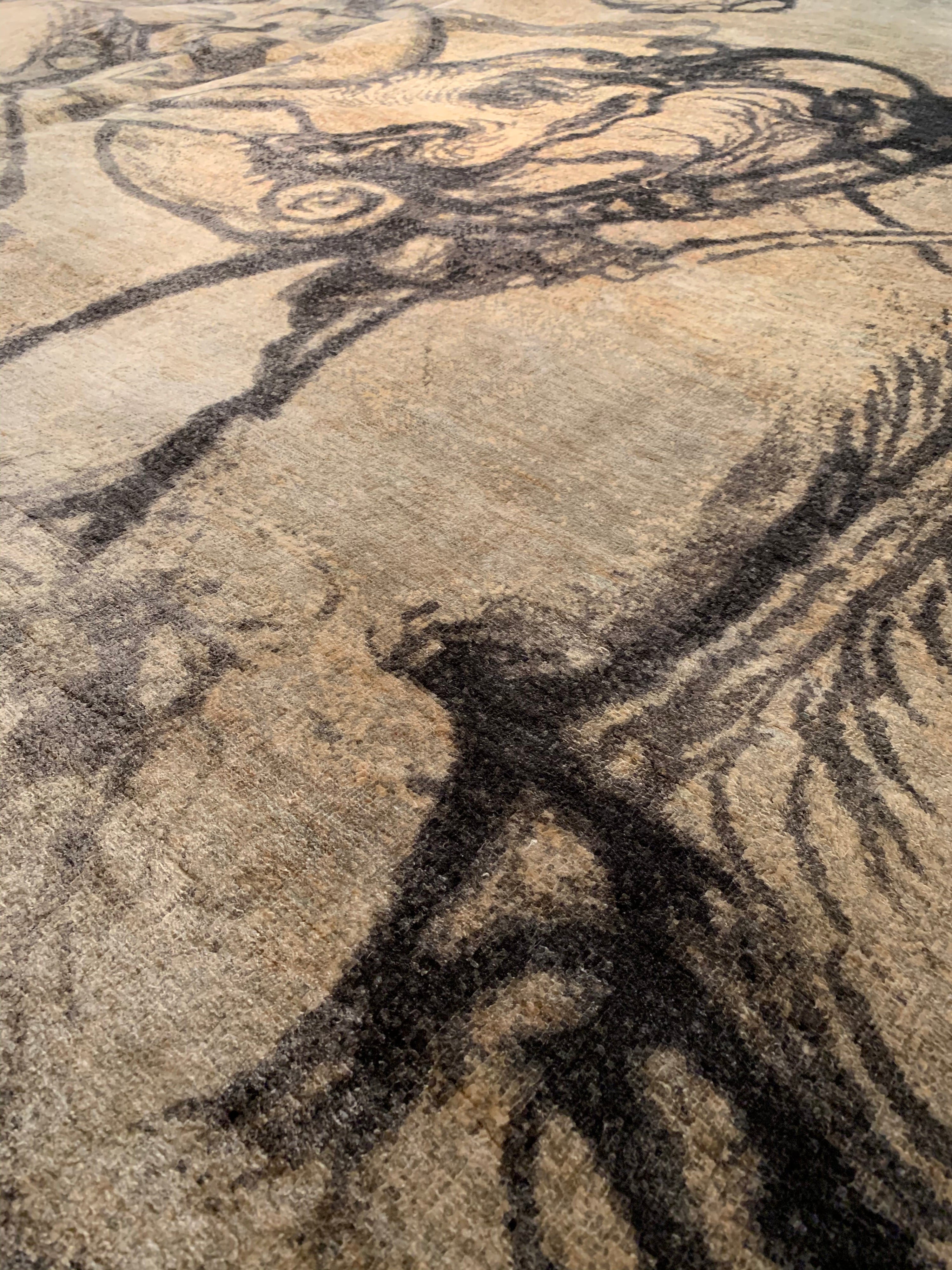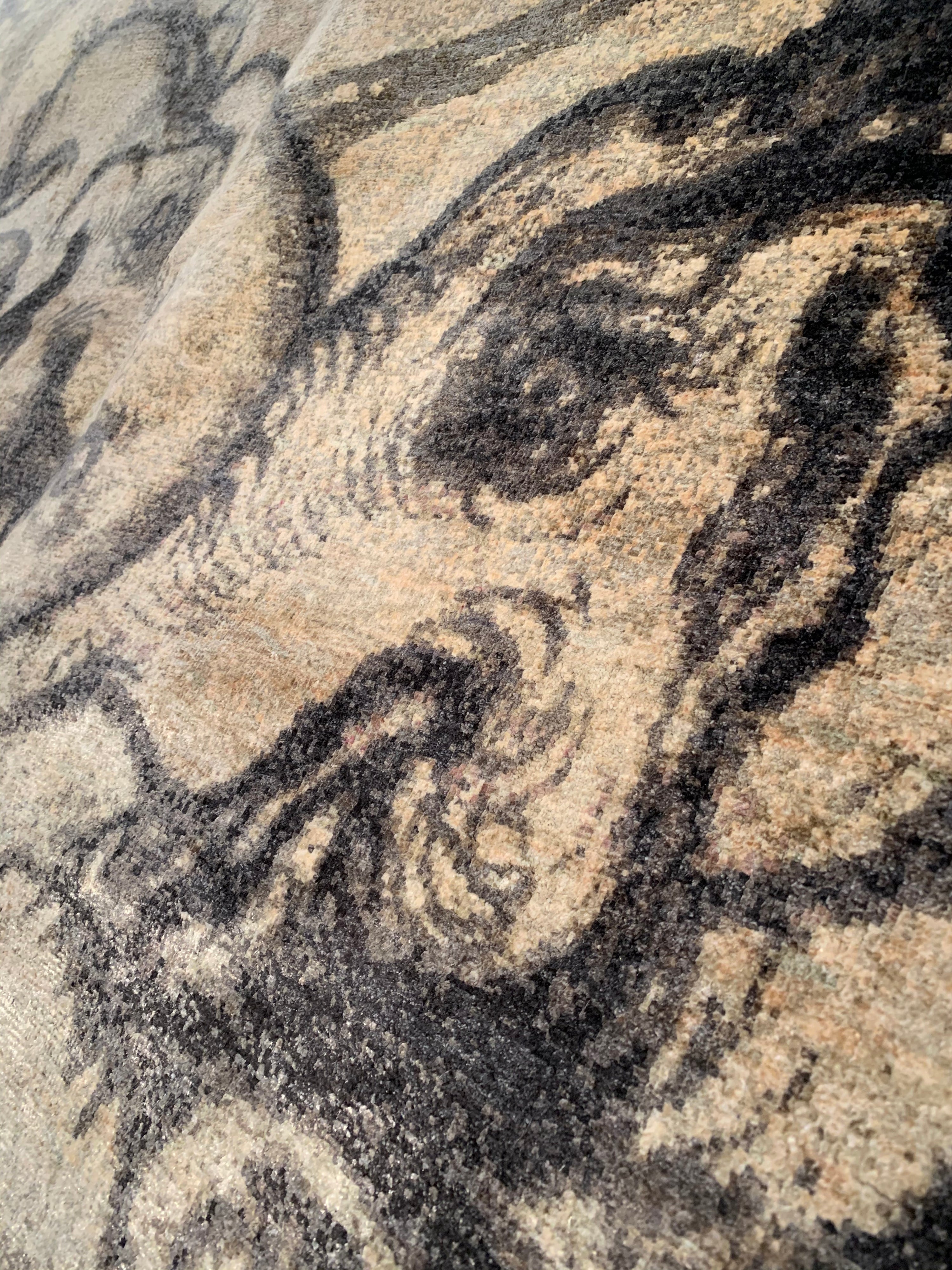 DNA India Supreme Elephants on Beige from Rug Star
This silk rug depicting elephants is based off sketches 400 years old.
DNA India collection is series of rugs based off of sketches produced some 400 years ago which depict aspects of daily life and nature in the region of Rajasthan. A region that has been producing rugs and textiles for for over 500 years. The stories they tell and the romance within them is part and parcel with the textiles produced there. In honor of this place, Rug Star intended to show the passion and heritage that goes into each of the designs they produced by illustrating the roots of the cultures that make such wonderful rugs.
Here in the Elepahnts on Beige 9x12 we see a series of studies of elephants wearing working saddles and harnesses cuddlinging and laying in an overlapping fashion, either as a depiction of them relaxing or the nature of the source sketch. One of the things that struck me is the sensitive nature that these animals are depicted in the original sketches. Each elephant is expresive and emotive. A unique snapshot into life some 400 years ago.
Rug Star rugs produced in India are made with what is called a Persian Weave. By using a single thread to produce each knot the refinement of the design can be controlled to almost a pixelated level. With this method the final washing process is integral to realize the ultimate vision of the design.
This is just one example of the many wonderful rugs that we have in our showroom. Purchase through our site and have it shipped to you, or come see this or any of our other lovingly curated rugs and textiles in person in our 2037 NW Lovejoy Street showroom in NW Portland, Oregon.
Available in custom sizes upon request, contact us for further information.
Measures: 9'0" x 12'1"
Materials: 100% Silk
Designed in Berlin, Germany
Hand-knotted in Rajasthan, India
Rug Number #8322
Shipping calculated by weight via Shopify.
DNA India Supreme Elephants on Beige from Rug Star
Need more information on this item?
Contact Us
Phone our Showroom, we would be happy to answer your questions or assist in arranging an in-home trial of a rug. +1 971.444.2440
Contact