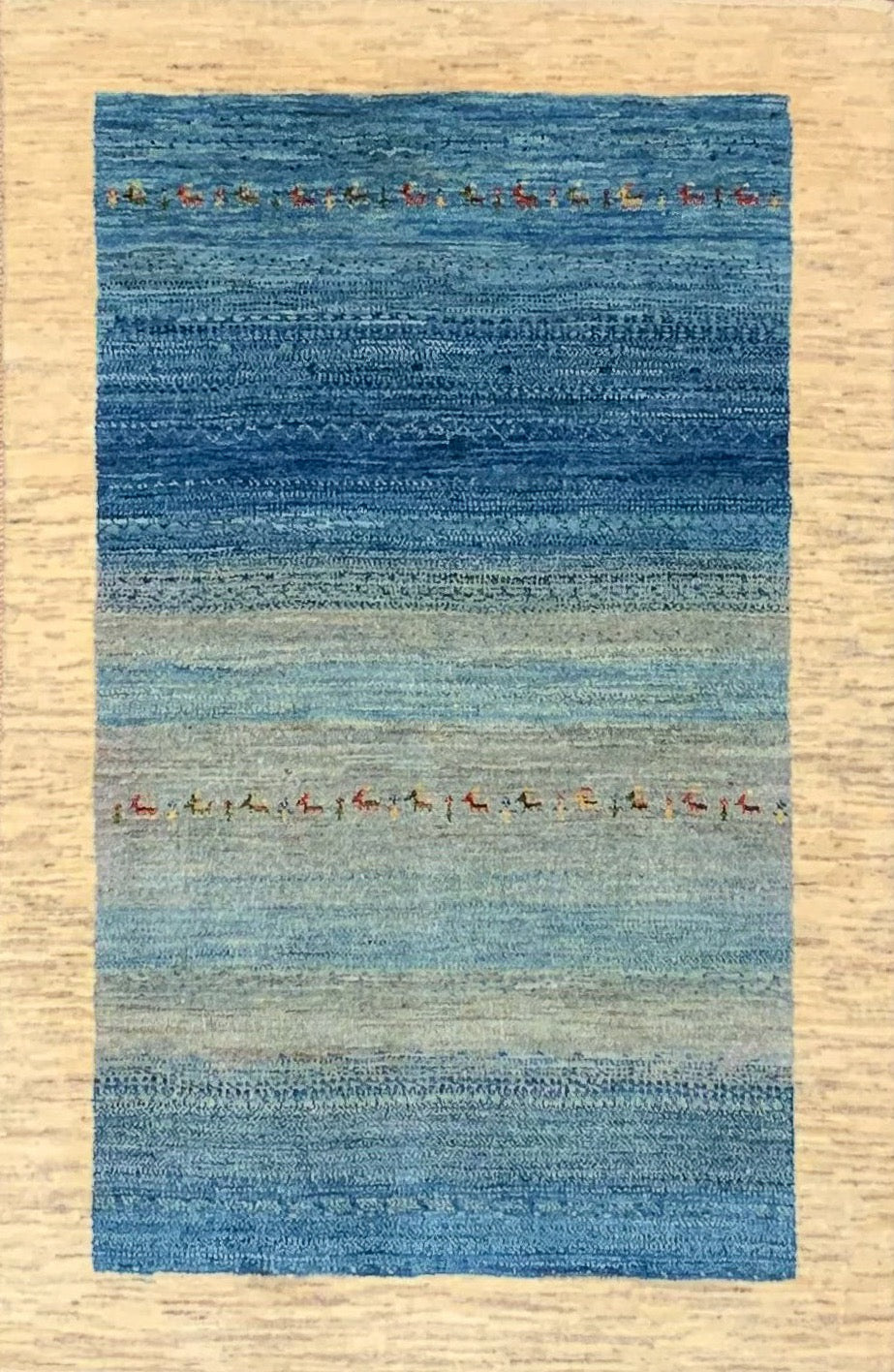 Blue Landscape 3x5 Gabbeh
Gabbeh with Great Indigo Fade Effect and Undyed Wool Border.
This fun little Gabbeh features a great abrash of blue tones creating a nice gradiant effect. Rows of deer and plants cross the blue field and the entire piece is framed by a lush border of undyed wool. The blue dye used in this piece is all from naturally growing indigo plants native the Southern regions of Iran's Zagros Mountians. The weavers then gratually select lighter and darker shades to create the different layers of color in the piece.
This is just one example of the many wonderful rugs that we have in our showroom. Purchase through our site and have it shipped to you, or come see this or any of our other unique and one-of-a-kind hand-knotted rugs in person in our 2037 NW Lovejoy Street showroom in NW Portland, Oregon.
Measures: 2'8" x 4'1"
Materials: Handspun Wool and Naturally Sourced Dyes
Hand-knotted in Southern Iran by Semi-Nomadic Weavers.
Rug #7867
Shipping calculated by weight via Shopify.
Blue Landscape 3x5 Gabbeh
Need more information on this item?
Contact Us
Phone our Showroom, we would be happy to answer your questions or assist in arranging an in-home trial of a rug. +1 971.444.2440
Contact