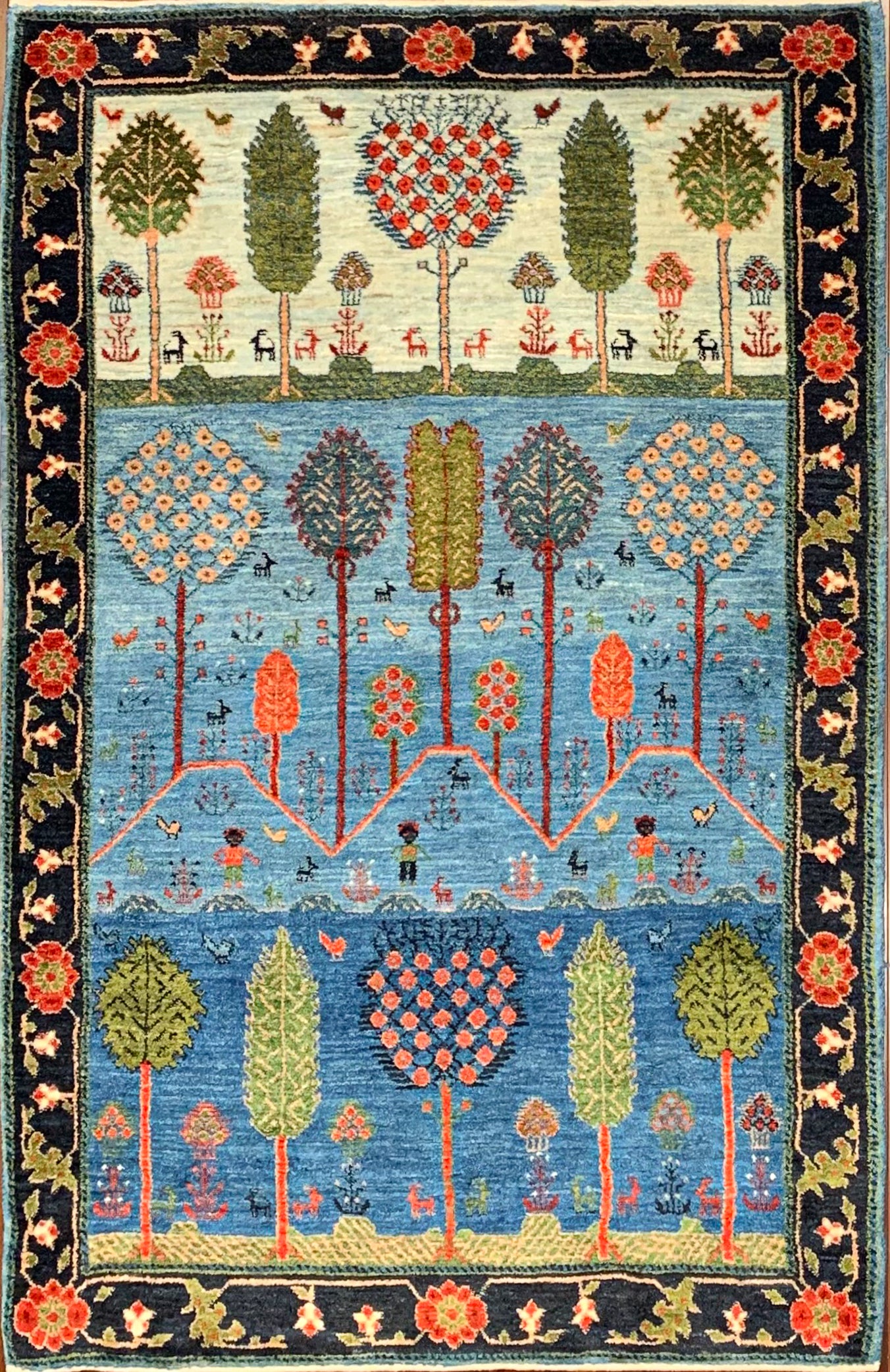 Luri Landscape 3x5 Gabbeh
Thick Gabbeh with Landscape Depicting a Variety of Trees. 
This charming Gabbeh features a series of trees and landscapes along with several of the iconic small deer and birds that are often included in these tribal pieces. Each is one-of-a-kind and the weavers have immense freedom in their choices of subject matter. This more ornate and classic border is seen in gabbeh style rugs hand-knotted by the Lurs tribal groups, but still uses the same high quality wool and naturally sourced dyes. This particular carpet is very thick and plush. 
This is just one example of the many wonderful rugs that we have in our showroom. Purchase through our site and have it shipped to you, or come see this or any of our other unique and one-of-a-kind hand-knotted rugs in person in our 2037 NW Lovejoy Street showroom in NW Portland, Oregon.
Measures: 3'5" x 5'4"
Materials: Handspun Wool and Naturally Sourced Dyes
Hand-knotted in Southern Iran by Semi-Nomadic Weavers.
Rug #6827
Shipping calculated by weight via Shopify.
Luri Landscape 3x5 Gabbeh
Need more information on this item?
Contact Us
Phone our Showroom, we would be happy to answer your questions or assist in arranging an in-home trial of a rug. +1 971.444.2440
Contact