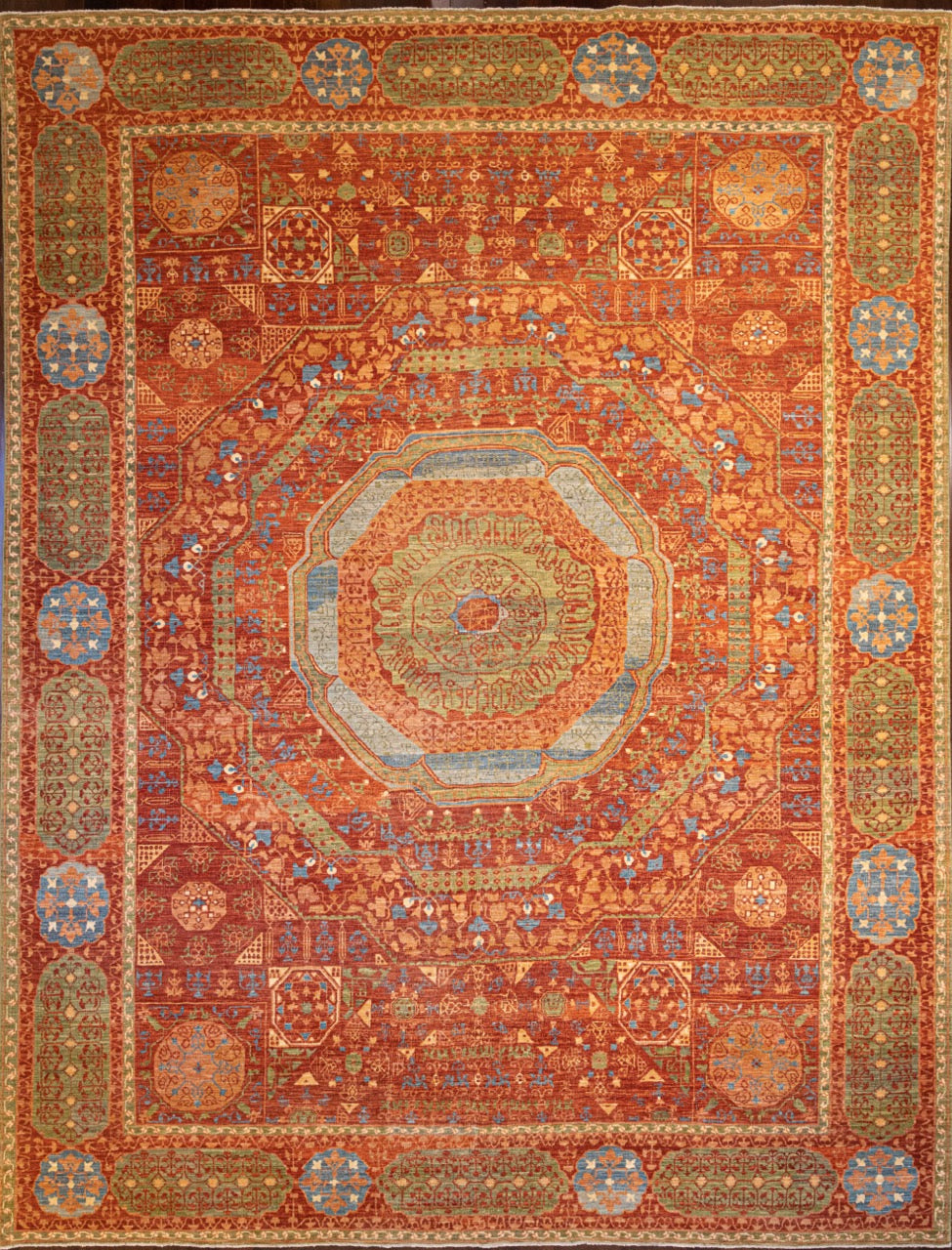 Mamleuk in Spice color 9x12 from Wool & Silk Rugs
The iconic and timeless Mameluk pattern has been a classic in the world of rugs for over 500 years. 

Wool & Silk Rugs has produced a classic example of a Mameluk style rug with this 9x12. These rugs are meticulous copies of an era of rugs being produced in Egypt during a period from the middle of the 13th Century through the early 16th Century. The rugs and textiles that were produced during this time are noted for their intricate patterns and often use a pistachio green color, which is seen here in this piece Wool & Silk has produced in Afghanistan. This rug has an aged feel with the lower pile height, replicating many of the examples seen on display in museums and private collections. 
This is just one example of the many wonderful rugs that we have in our showroom. Purchase through our site and have it shipped to you, or come see this or any of our other unique and one-of-a-kind hand-knotted rugs in person at our 2037 NW Lovejoy Street showroom in NW Portland, Oregon.
Measures: 9'2" x 11'10"
Materials: Wool
Hand-knotted in Afghanistan 
Rug # 8298
Shipping calculated by weight via Shopify.
Mamleuk in Spice color 9x12 from Wool & Silk Rugs
Need more information on this item?
Contact Us
Phone our Showroom, we would be happy to answer your questions or assist in arranging an in-home trial of a rug. +1 971.444.2440
Contact