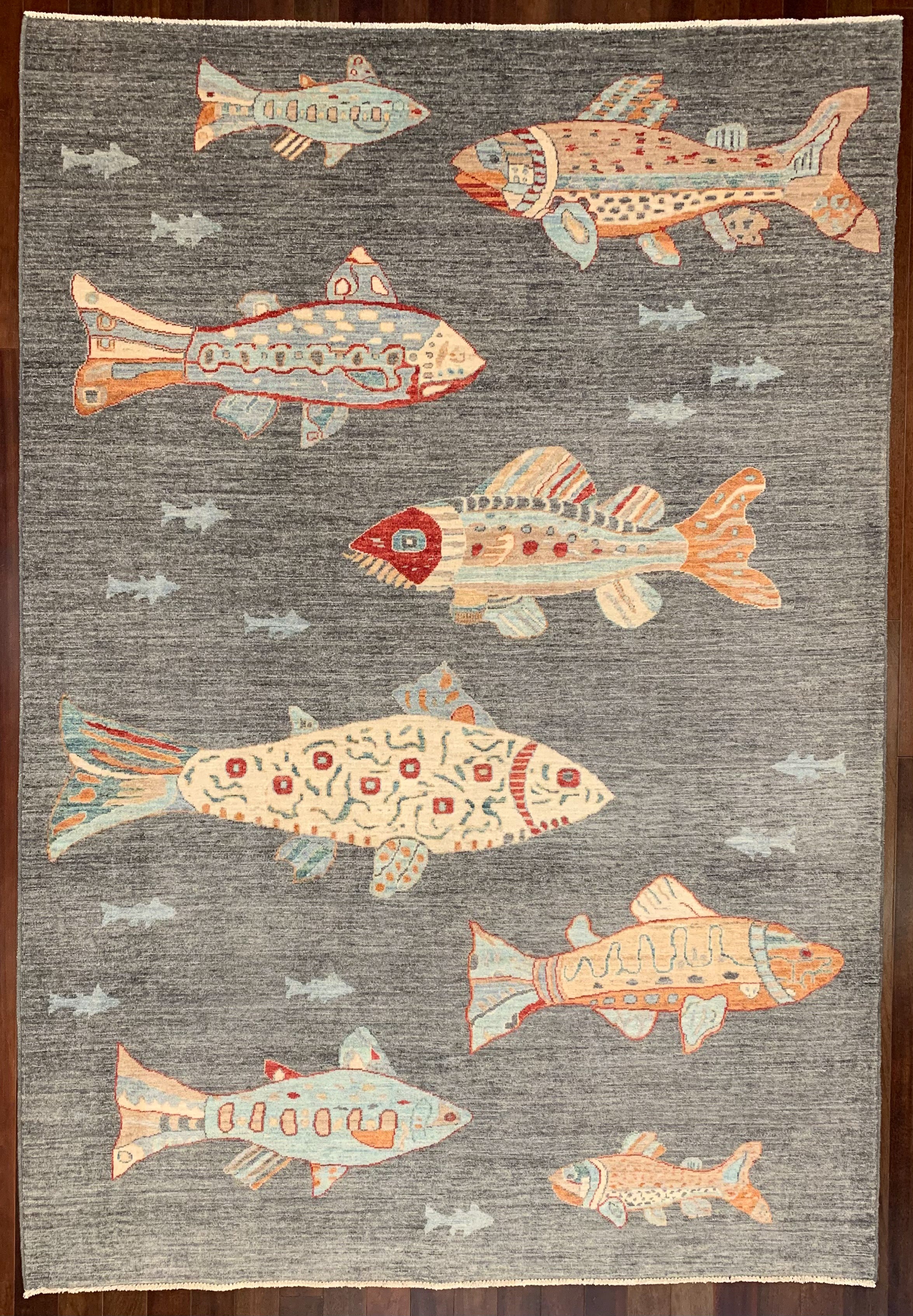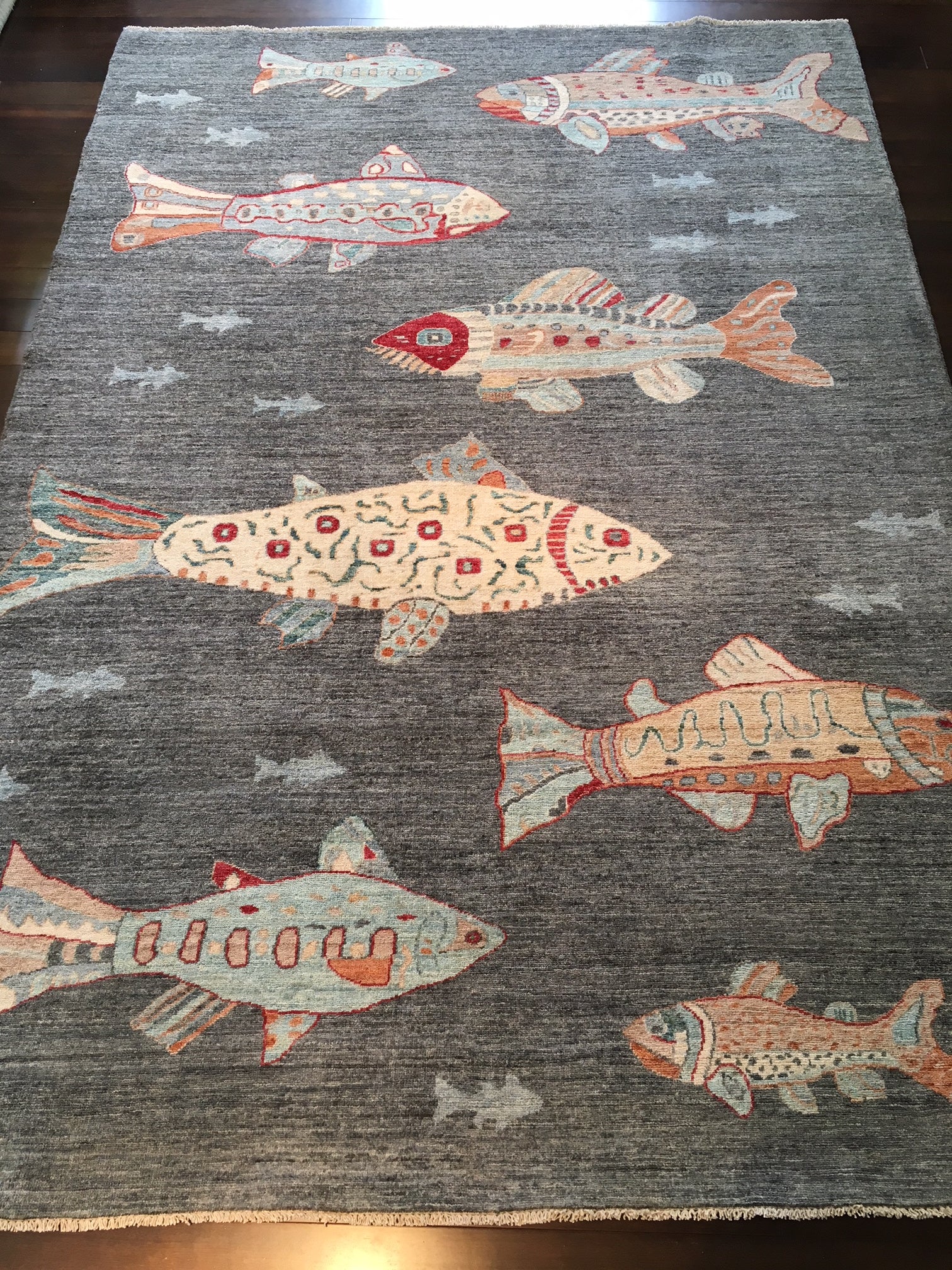 School of Fish on a Charcoal Background 6x9 Rug
$1,450.00 USD
Regular price
$2,900.00 USD
off
This group of fish against a charcoal background is a playful and whimsical take on the area rug. 
These fish rugs are a long time favorite of ours. This particular one has several larger fish in blues, coral tones, and neutral tones with several small fish in the distance hand-knotted in a bluish grey. The charcoal grey background has a nice variation of tones softening the overall color.
The Chobi rugs produced in Afghanistan and Pakistan often have a nice consistent lower pile height with minimal fringe knots and this fish rug is no exception. 
This is just one example of the many wonderful rugs that we have in our showroom. Purchase through our site and have it shipped to you, or come see this or any of our other unique and one-of-a-kind hand-knotted rugs in person at our 2037 NW Lovejoy Street showroom in NW Portland, Oregon.
Measures: 6'4" x 9'1"
Materials: Wool
Hand-knotted in Pakistan
Rug # 7439
Shipping calculated by weight via Shopify.
School of Fish on a Charcoal Background 6x9 Rug
$1,450.00 USD
Regular price
$2,900.00 USD
Need more information on this item?
Contact Us
Phone our Showroom, we would be happy to answer your questions or assist in arranging an in-home trial of a rug. +1 971.444.2440
Contact