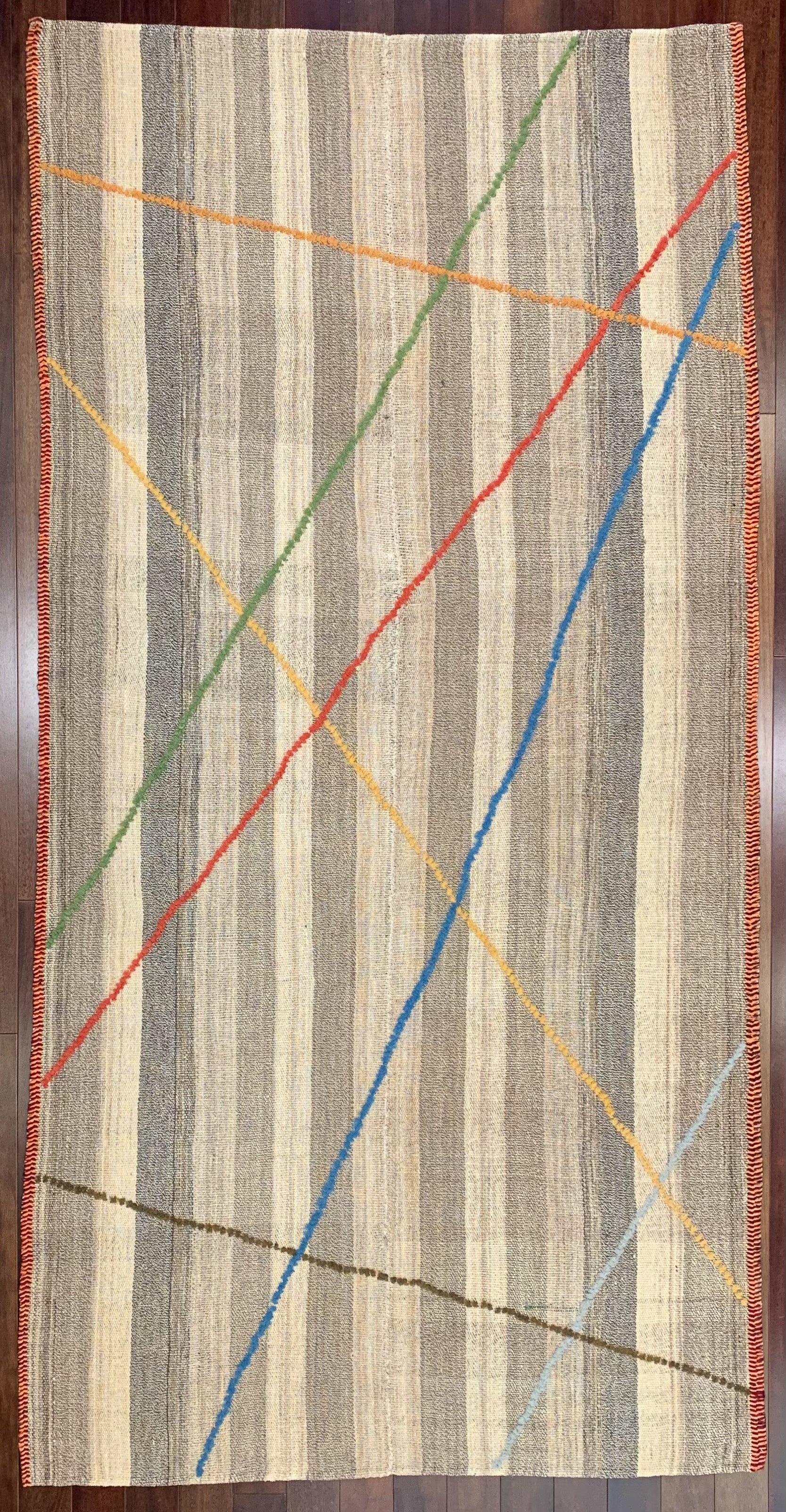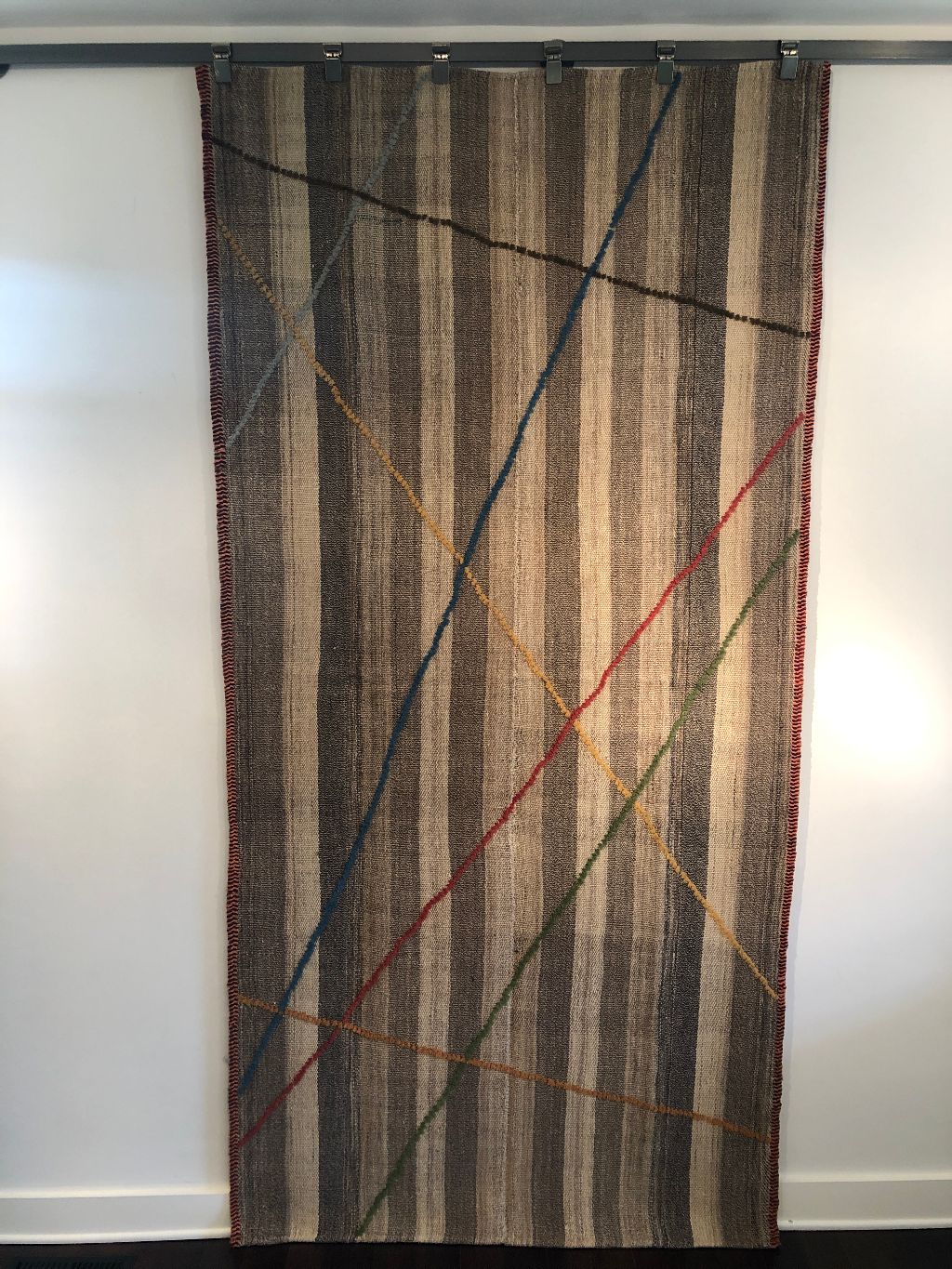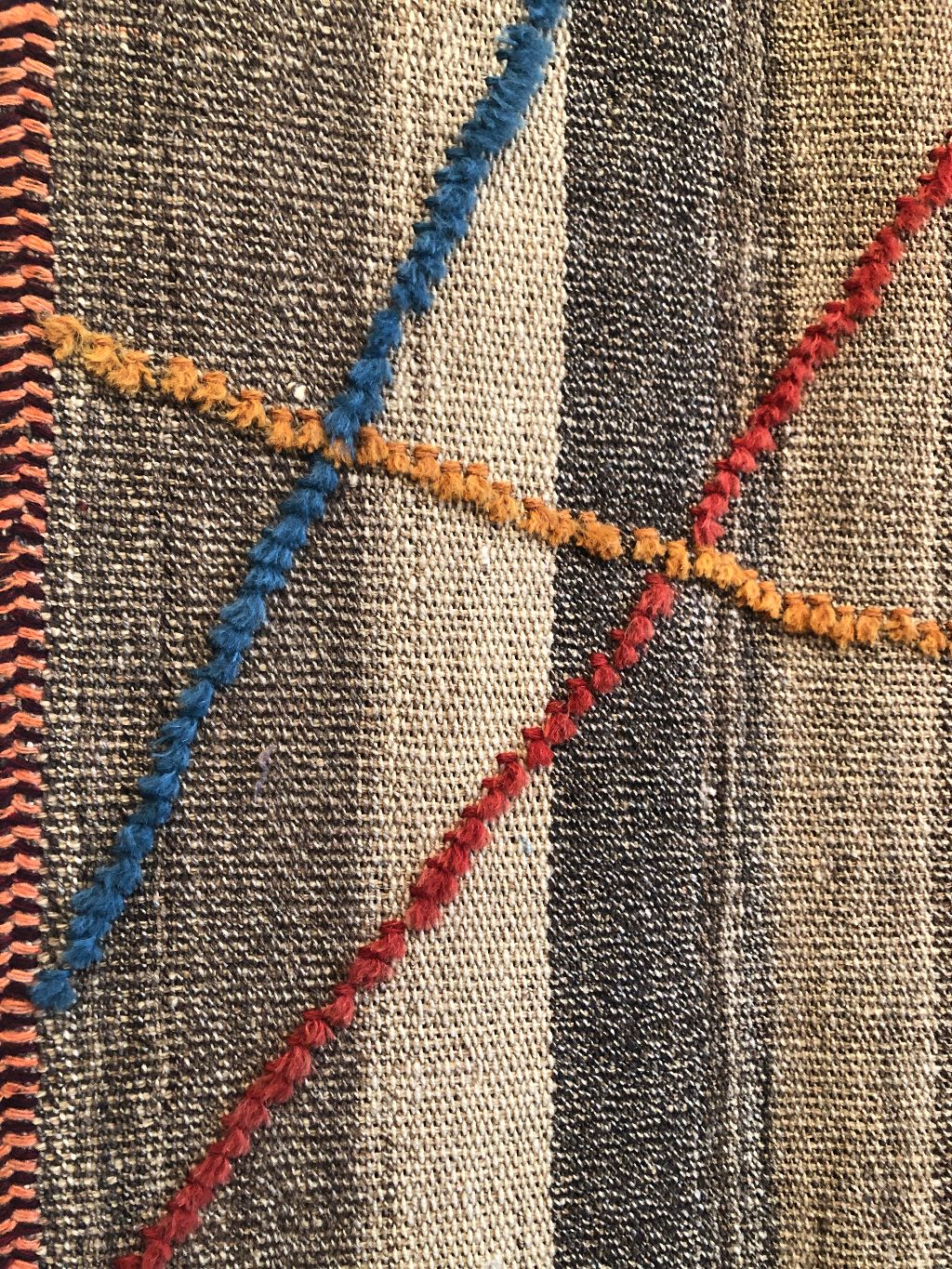 Jajim Flatwoven Wool 4x9 Textile
Rustic Jajim Flatwoven Textile
Measures: 4'3"x8'7"
Material: Natural Toned Wool with Naturally Sourced Dyed Lines of Embroidered Color
Hand-Woven in Southern Iran
Charming flatweave with unexpected bolts of color crisscrossing a simple, yet sophisticated background of cool earth-tones. One-of-a-kind Persian flatweave that mixes a traditional flatweave technique with a modern sense of motion and energy. Perfect for a small seating area, or an entryway.
Purchase through our site or contact us to set up a viewing at our 2037 NW Lovejoy St in Northwest Portland
Shipping calculated through Shopify
Jajim Flatwoven Wool 4x9 Textile
Need more information on this item?
Contact Us
Phone our Showroom, we would be happy to answer your questions or assist in arranging an in-home trial of a rug. +1 971.444.2440
Contact