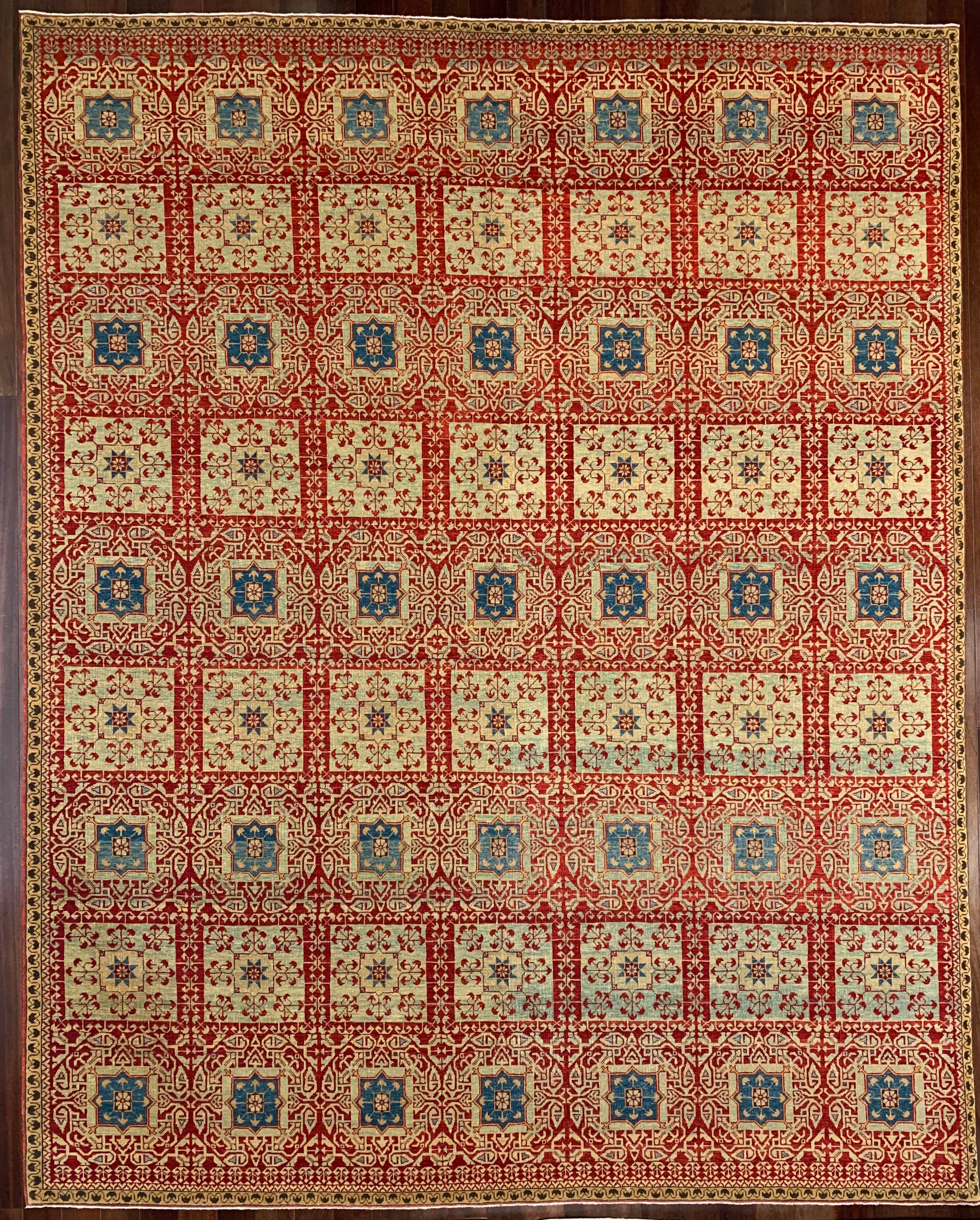 Woven Legends Sardis 8x10 Handmade Wool Rug
Woven Legends Sardis Tile Design Low Pile Rug
Measures: 7'10"x9'10"
Material: Handspun wool and naturally sourced dyes
Handmade in Turkey
Woven Legends arrived on the rug scene with one idea in mind; to faithfully replicate the classic designs and themes of the legendary rugs from museums and collections around the world. Meticulous examinations of colors and dye techniques caused them to seek some of the last old-world style producers of natural dyes. Cultivated from madder root, onion skins, milkweed thistle, and the indigo plant, just as they had been since time imemmemorial. Woven Legends ushered in the new renaissance in modern handcrafted rugs and carpets that we enjoy today. Sadly, after decades of production, Woven Legends ceased production, but their uncompromising standards still stand out in the pieces they left.
The Sardis design is an intricate lattice work of vines and floral elements, named after the Turkish town known for producing this style of rug in antiquity.
Purchase through our site or contact us to set up a viewing at our 2037 NW Lovejoy St in Northwest Portland
Shipping calculated through Shopify
Woven Legends Sardis 8x10 Handmade Wool Rug
Need more information on this item?
Contact Us
Phone our Showroom, we would be happy to answer your questions or assist in arranging an in-home trial of a rug. +1 971.444.2440
Contact