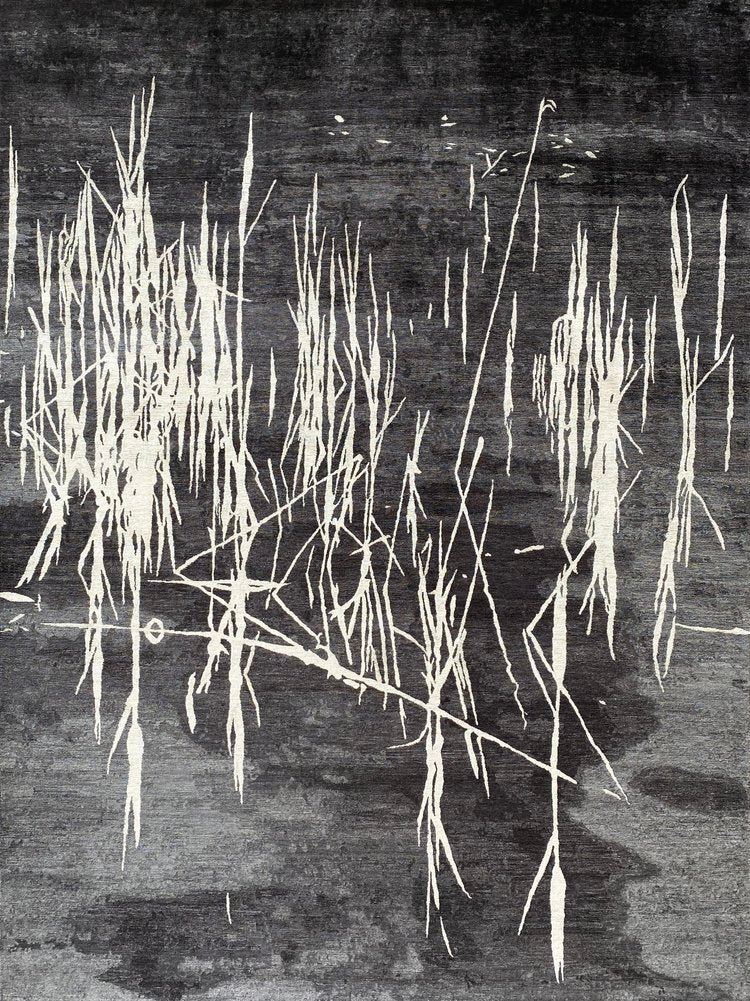 Water Wonder in Night 8x10 Rug from Wool & Silk
Water Wonder Night
Measures: 8'0"x10'0"
Materials: 100% Silk
Hand-knotted in Nepal
Echoing the spontaneous instincts of Sumi ink brush art, each piece in the Water Wonder series captures both tranquility as well as movement. The image itself derives from photographs taken by Wool & Silks founder and primary designer, Erbil Tezcan, of the countryside in his native Turkey.
Custom sizes and other options are available. Please contact us for more information about our abilities to produce custom area rugs
Purchase through our site and have it shipped to you, or come see in person in our 2037 NW Lovejoy St showroom in NW Portland, Oregon.
Shipping calculated by weight via Shopify
Water Wonder in Night 8x10 Rug from Wool & Silk
Need more information on this item?
Contact Us
Phone our Showroom, we would be happy to answer your questions or assist in arranging an in-home trial of a rug. +1 971.444.2440
Contact