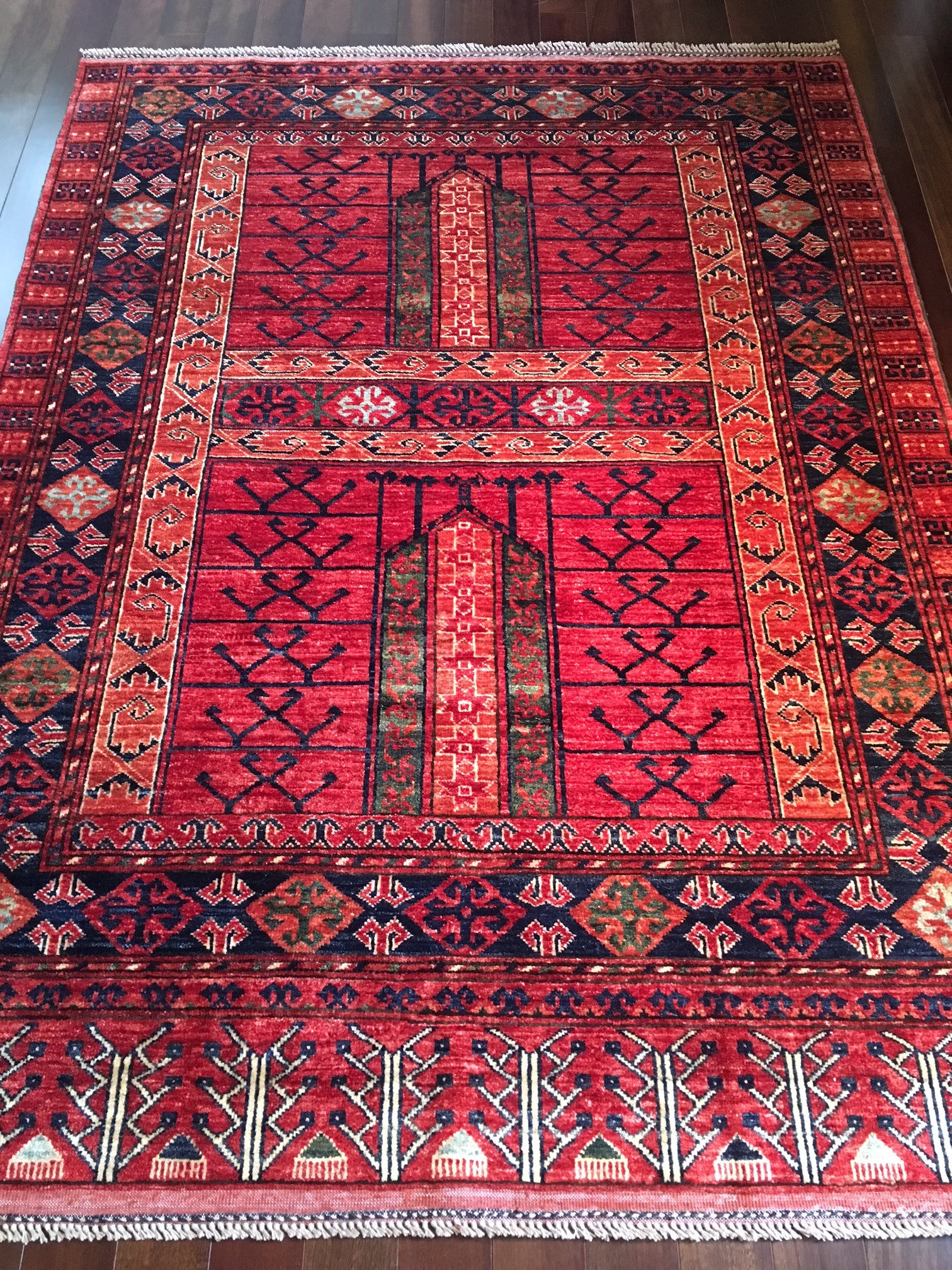 Ersari Engsi Style 5x7 Rug
Afghan Engsi Style Tribal Rug
Measures: 5'0" x 6'6"
Made from: Wool with a cotton foundation
Handmade in Afghanistan
This tribal Ersari rug is made in the classic Engsi, or doorway covering design. Typically asymetrical and original tribal examples usually have a flat woven Kilim type end, to run poles through. This modern example is made to be a rug. 
Purchase through our site, or contact us at (971) 444-2440 to set up a viewing appointment.
Shipping calculated at checkout through Shopify. 
Ersari Engsi Style 5x7 Rug
Need more information on this item?
Contact Us
Phone our Showroom, we would be happy to answer your questions or assist in arranging an in-home trial of a rug. +1 971.444.2440
Contact