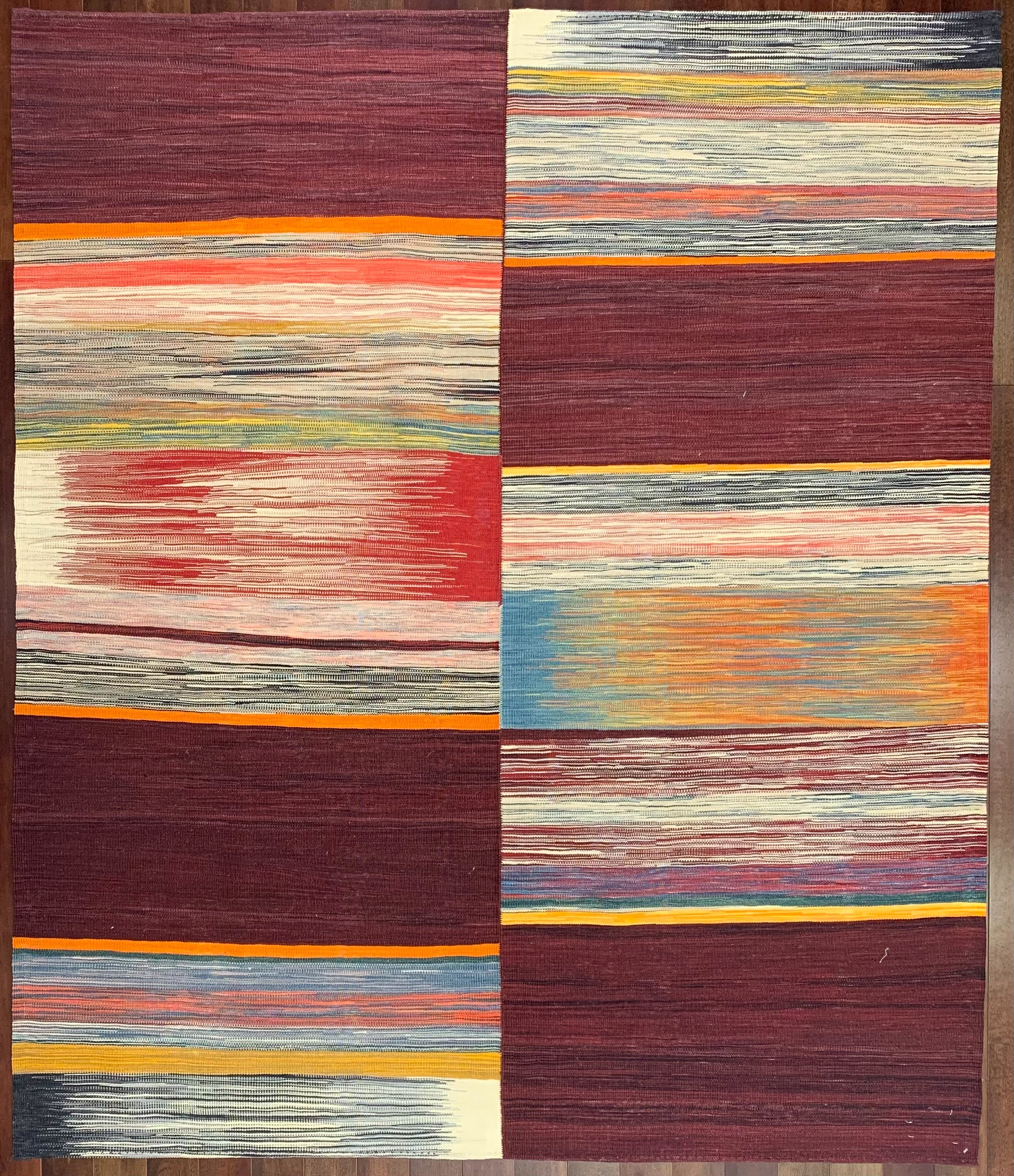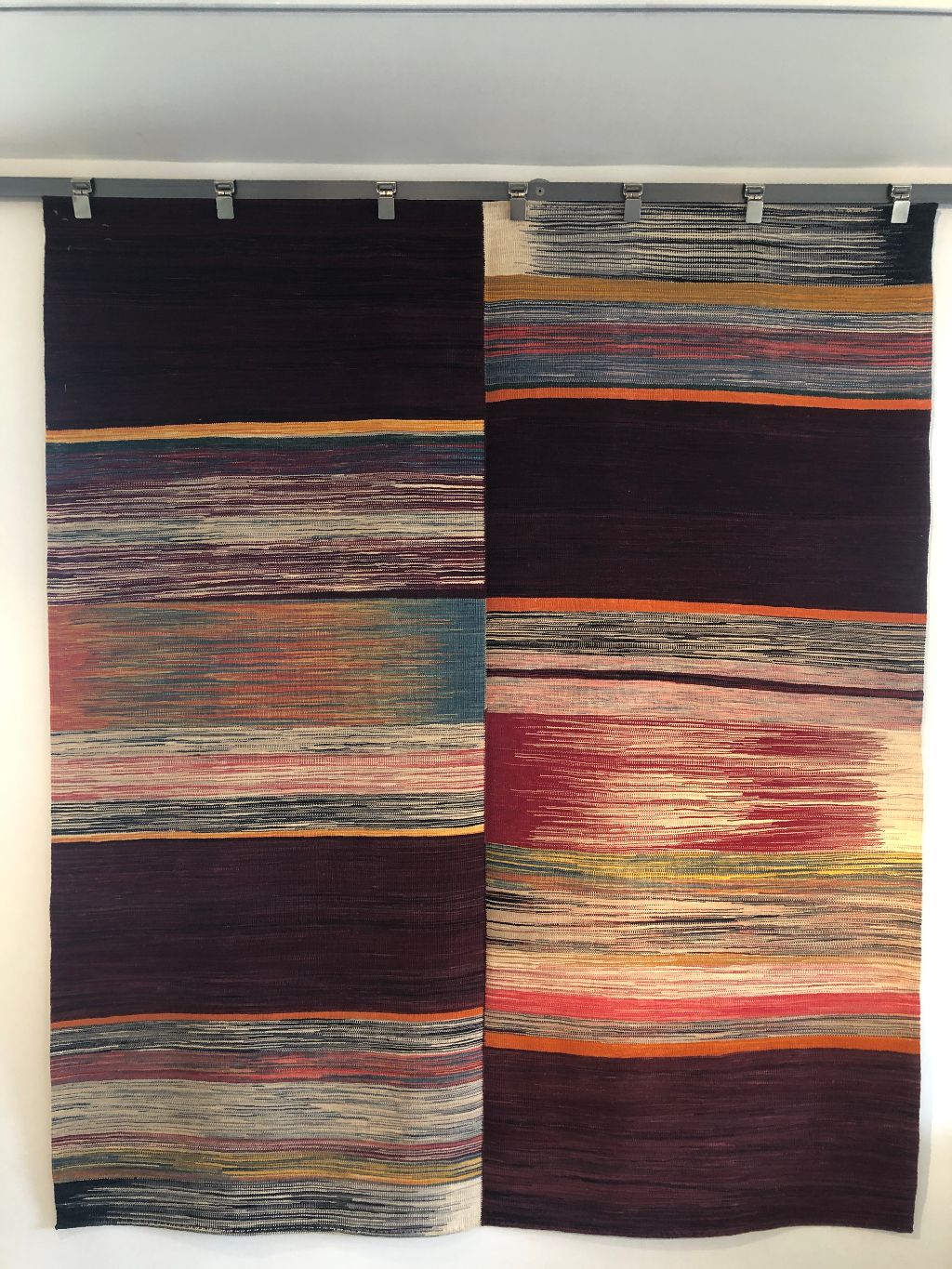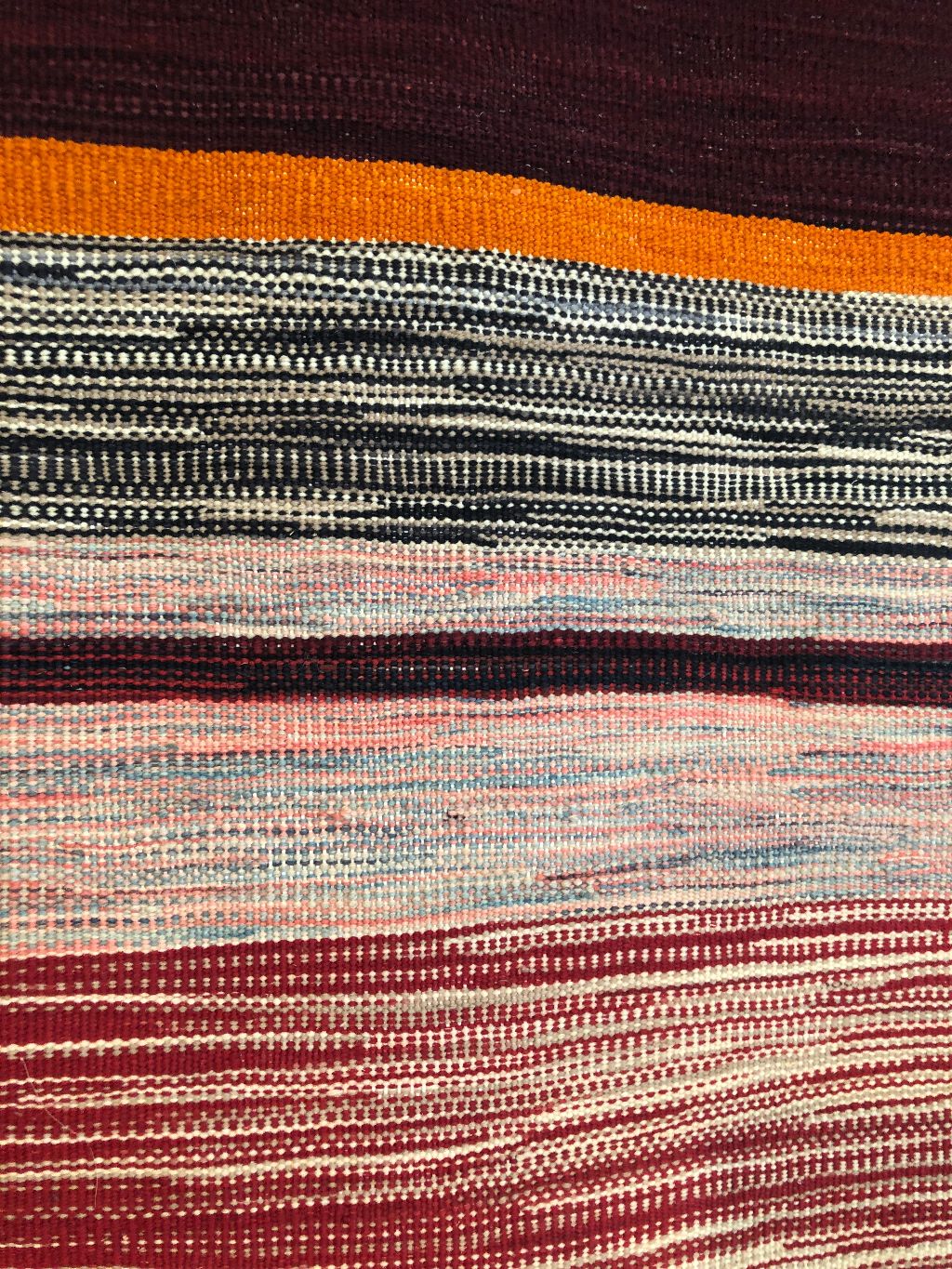 Turkish Kilim 6x7 Textile
Handwoven Kilim in Bright Colors
Measures: 5'10"x6'11"
Materials: Hand-spun Wool and Naturally Sourced Dyes
Handwoven in Turkey
Lovely modern Kilim flatweave rug. Made on narrow portable looms in strips approximately three feet wide then sewn together to the desired size. The color selection on this piece ranges from purples to orange to various blues and green and even some black and undyed portions. Very energetic and versatile. Kilims are very practical textiles for home use as they are easily moved from room to room depending on their use. Kilims are also used as wall hangings, table cloths, and even repurposed into upholstery and pillows.
Purchase through our site and have it shipped to you, or come see in person in our 2037 NW Lovejoy St showroom in NW Portland, Oregon.
Shipping calculated by weight via Shopify
Turkish Kilim 6x7 Textile
Need more information on this item?
Contact Us
Phone our Showroom, we would be happy to answer your questions or assist in arranging an in-home trial of a rug. +1 971.444.2440
Contact