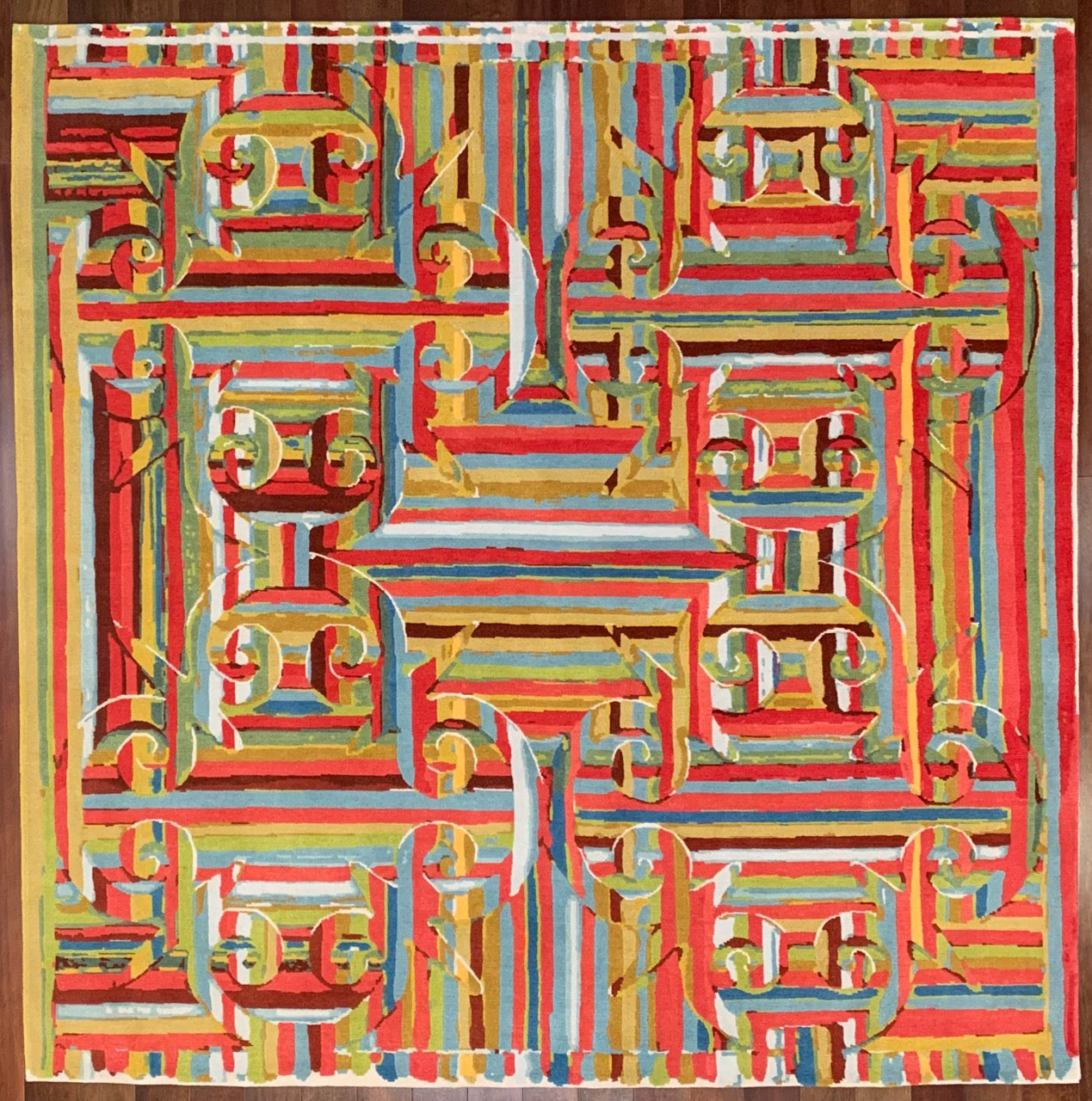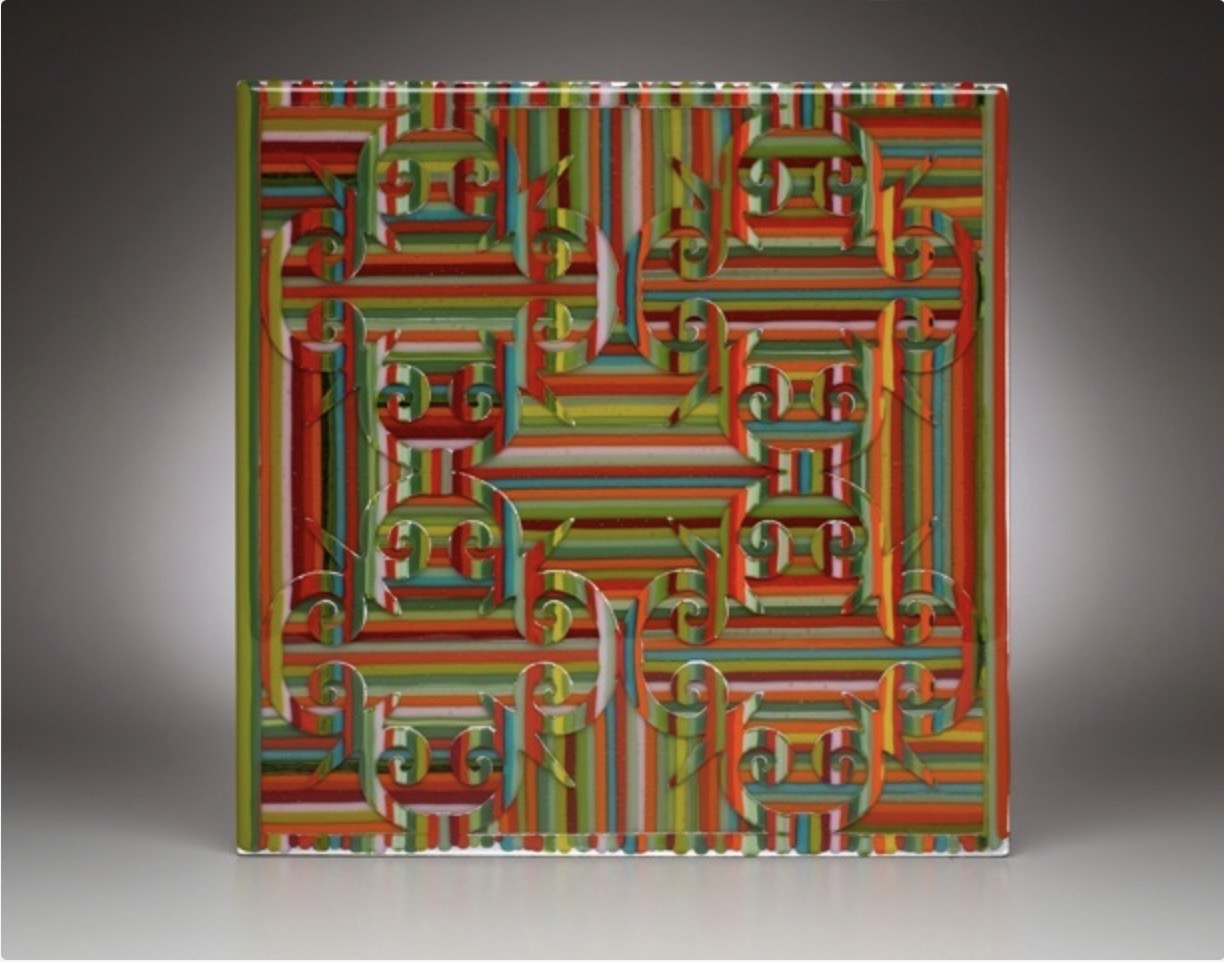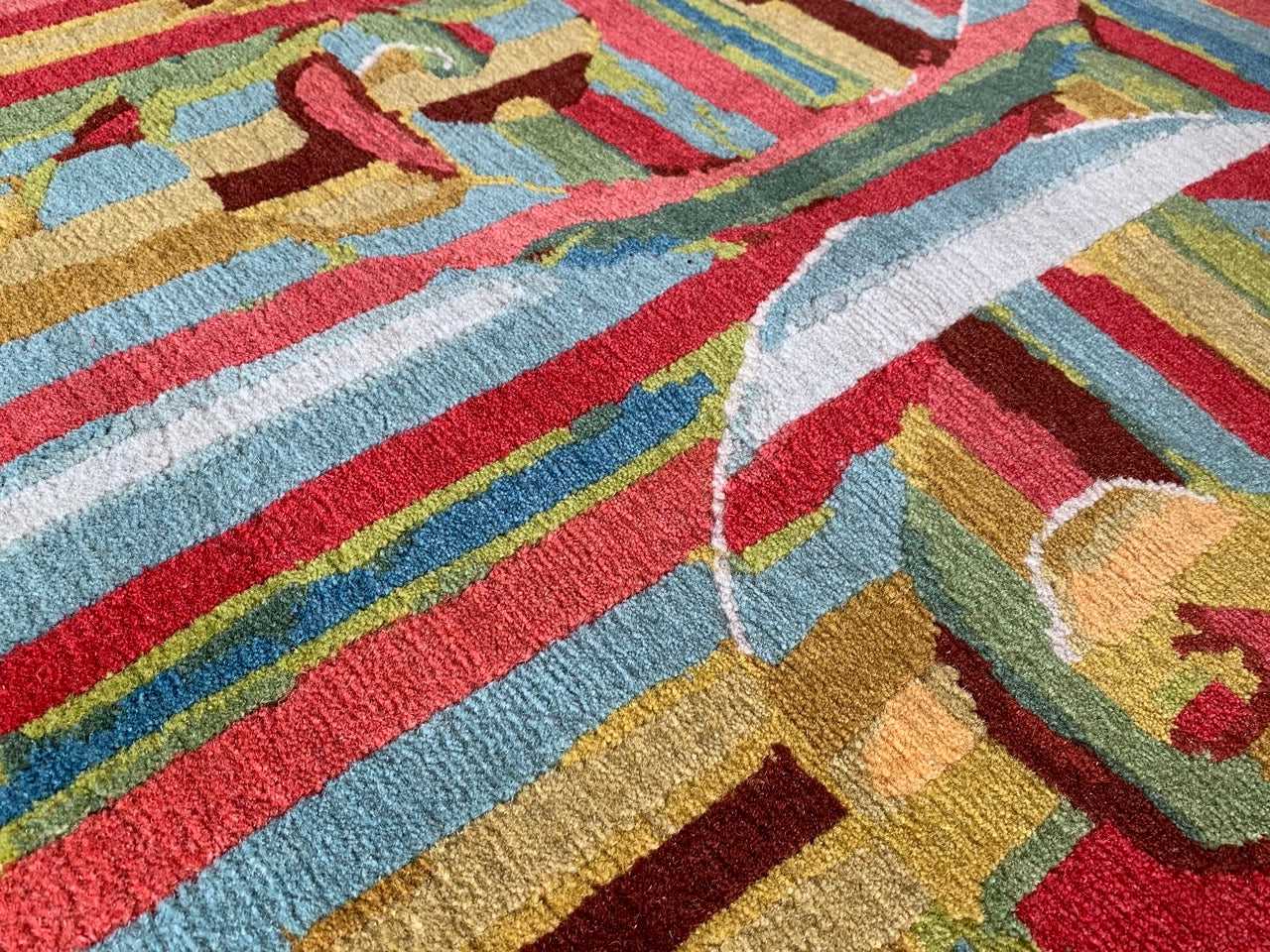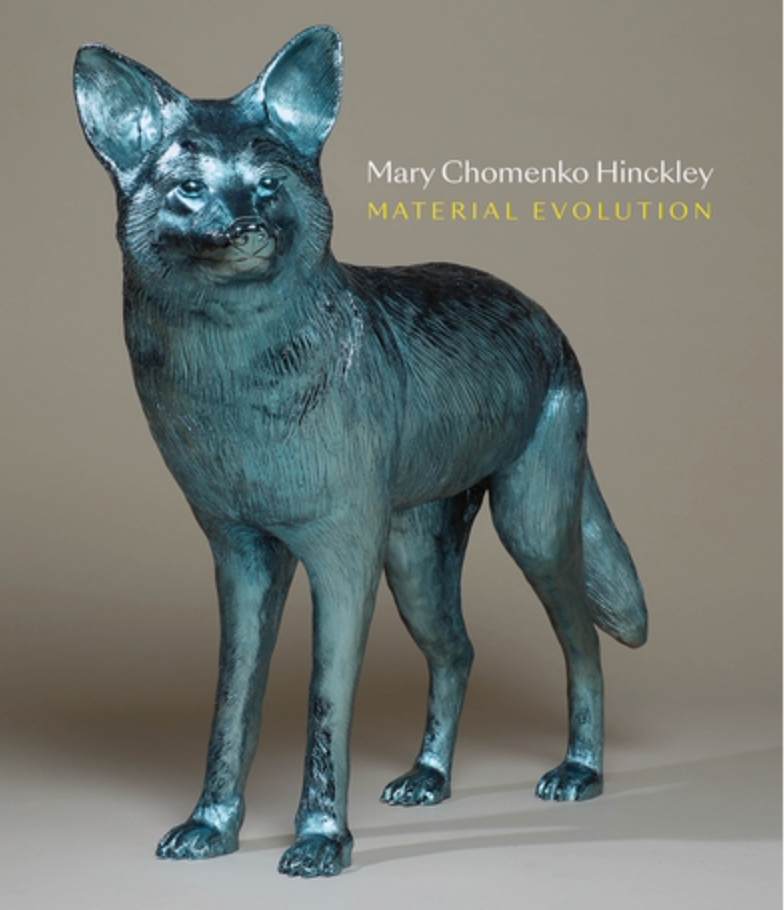 Local Portland Artist Mary Hinckley's "Doge's Palace" as a 6x6 Rug
$2,000.00 USD
Regular price
$4,500.00 USD
off
Christiane worked with local Artist Mary Hinckley to capture one of her Gates of Venice series fired tiles as a handmade rug.

Mary Hinckley is a Portland based artist that works with several mediums as an exploration of the deconstruction of natural imagery and how it coexists in a world of built and fabricated material. 
The Gates of Venice series uses elements found in traditional barriers to entry and movement and reduces them to building blocks for pattern and color. With an end result similar to stained glass, the original work, measuring 17" x 17" was originally printed on glass as a silk screened enamel print prior to kiln firing. Finely ground glass powder is then screened as the various colors and fired as well. This stems from an early fascination Mary held with fired Moroccan tiles and has evolved into a series utilizing color and line to produce a truly dynamic and energetic image. 
Metal gates have been repurposed into fanciful environments and compositions. Color pushes and pulls in dynamic tension. The metal gate elements are taken out of their utility and used as units to build color and pattern relationships. This colorful body of work is grounded and referenced in a series of black and white photographs of Venice, Lima and London. The photographs are silkscreened onto glass and kiln-fired. This process imbeds the enamel or glass powder into the glass while in a molten state. The resulting image has a spectacular luminous quality; light radiates off the surface. The photographs breathe in the atmosphere they depict. This has been a truly exciting process.
-From Material Evolution book
Christiane was so struck by Mary's Suspended Stripes that she had to try and replicate this luminosity as a handmade rug produced by our craftspeople in Nepal. The resulting textile is as bright and bold as the fires glass, with the suppleness of hand-knotted wool.  
This is just one example of the many wonderful rugs that we have in our showroom. Purchase through our site and have it shipped to you, or come see this or any of our other lovingly curated rugs and textiles in person in our 2037 NW Lovejoy Street showroom in NW Portland, Oregon.
Available in custom sizes upon request, contact us for further information.
Measures: 6'0" x 6'1"
Materials: Wool
Designed by Portland Artist Mary Hinckley
Hand-knotted in Nepal
Rug Number # 8691
Shipping calculated by weight via Shopify.
Local Portland Artist Mary Hinckley's "Doge's Palace" as a 6x6 Rug
$2,000.00 USD
Regular price
$4,500.00 USD
Need more information on this item?
Contact Us
Phone our Showroom, we would be happy to answer your questions or assist in arranging an in-home trial of a rug. +1 971.444.2440
Contact