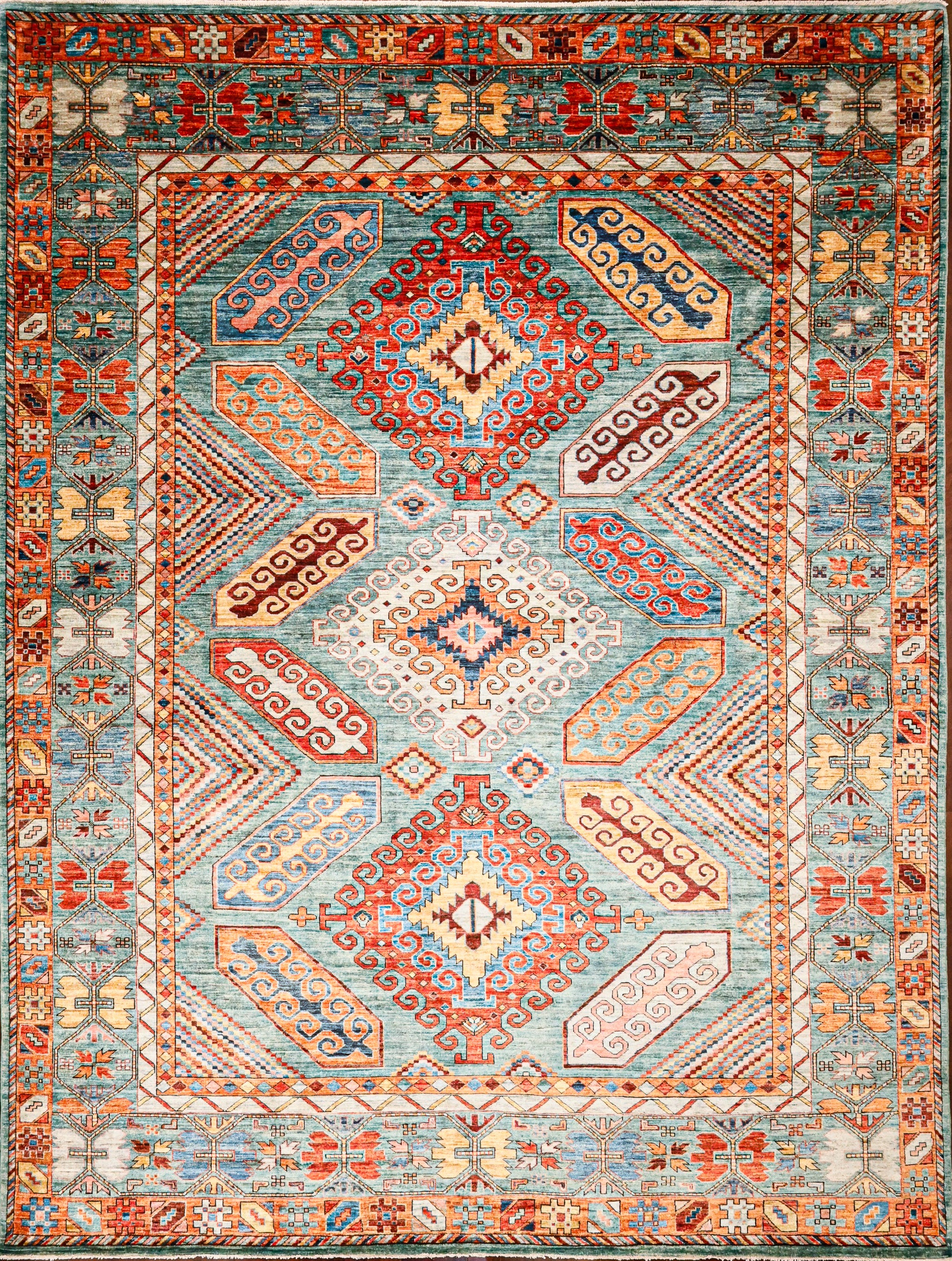 Colorful Kazak Style 9x12 Wool Rug
This Kazak Style 9x12 Has been Knotted in a Range of Saturated Colors For a New Look On a Classic Design. 
This hand-knotted 9x12 rug features the strong geometric diamond shapes often seen in rugs with roots going back to Armenian weaving traditions which migrated in the regions of Azerbaijan and Georgia as well as Southern Russian, between The Black and Caspian Seas. These highly organized designs often feature ver angular lines and shapes. 
This is just one example of the many wonderful rugs that we have in our showroom. Purchase through our site and have it shipped to you, or come see this or any of our other unique and one-of-a-kind hand-knotted rugs in person at our 2037 NW Lovejoy Street showroom in NW Portland, Oregon.
Measures: 9'0" x 11'11"
Materials: Wool
Hand-knotted in Pakistan
Rug # 8855
Shipping calculated by weight via Shopify.
Colorful Kazak Style 9x12 Wool Rug
Need more information on this item?
Contact Us
Phone our Showroom, we would be happy to answer your questions or assist in arranging an in-home trial of a rug. +1 971.444.2440
Contact