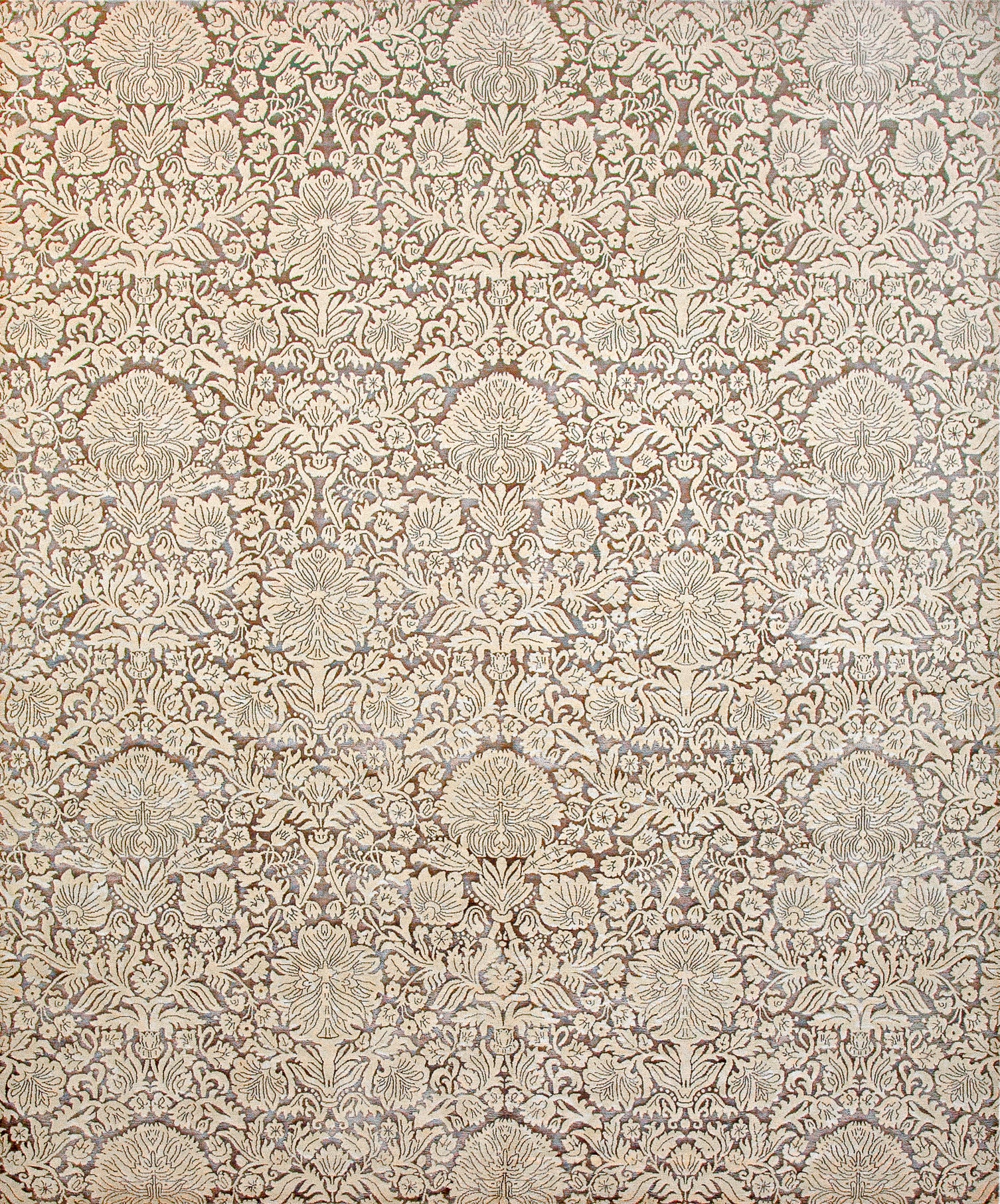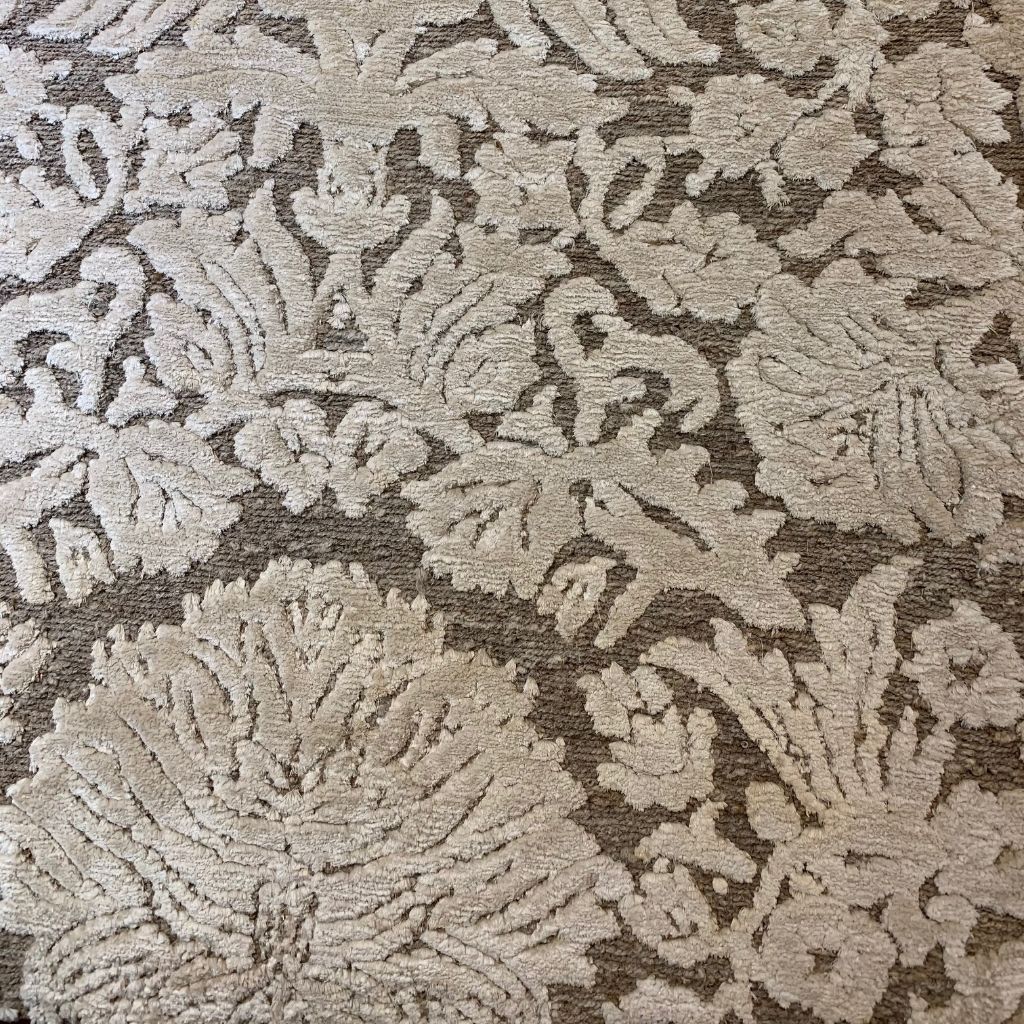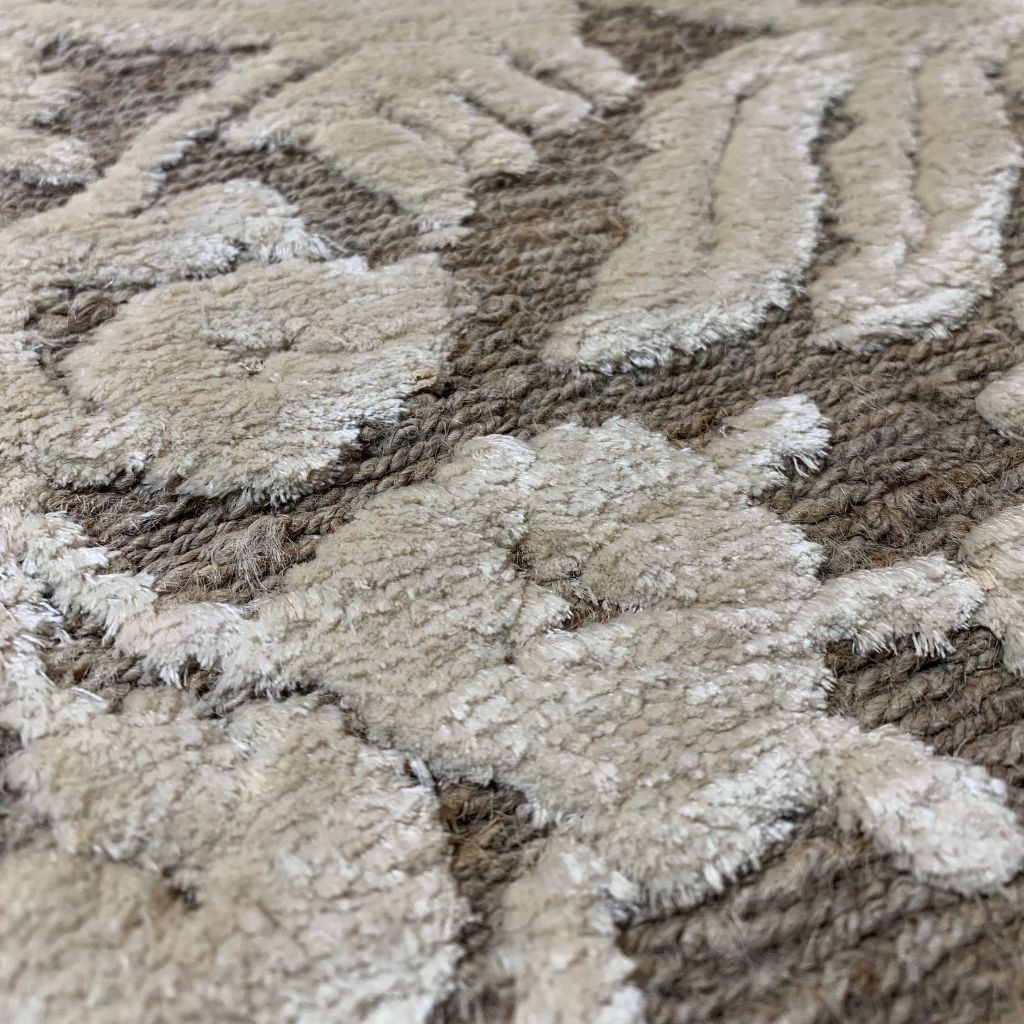 Classic Collection Verona from Jan Kath
$7,475.00 USD
Regular price
$14,950.00 USD
off
An elegant tension of the old becoming new and how timeless design eclipses both.

The Classic Collection from Jan Kath is actually rather simple in its philosophy, traditional patterns meeting contemporary color. But the results are far from simple and verge on the sublime. Taking influence from Italian wallpapers and Indian Saris, timeless repetitive patterns are made contemporary by the additions of new color interpretations and material selections to elevate the patterns from the merely decorative to truly haute couture.
The Verona is an elegant blend of woven Himalayan wool and nettle fiber with intricate floral shapes hand knotted in real Chinese silk as raised pile. The juxtaposition of the fine silk against the wool and rougher nettle fiber is at the heart of this piece. The tension of materials, the idea of old and new meeting unexpectedly, and the way this design eclipses both. 
This is just one example of the many wonderful rugs that we have in our showroom. Purchase through our site and have it shipped to you, or come see this or any of our other lovingly curated rugs and textiles in person in our 2037 NW Lovejoy Street showroom in NW Portland, Oregon.
Available in custom sizes upon request, contact us for further information.
Measures: 8'2" x 10'0"
Materials: Wool, Silk, and Nettle Fibers
Designed in Bochum, Germany
Hand-knotted in Nepal
Rug Number #C-0990
Shipping calculated by weight via Shopify.
Classic Collection Verona from Jan Kath
$7,475.00 USD
Regular price
$14,950.00 USD
Need more information on this item?
Contact Us
Phone our Showroom, we would be happy to answer your questions or assist in arranging an in-home trial of a rug. +1 971.444.2440
Contact