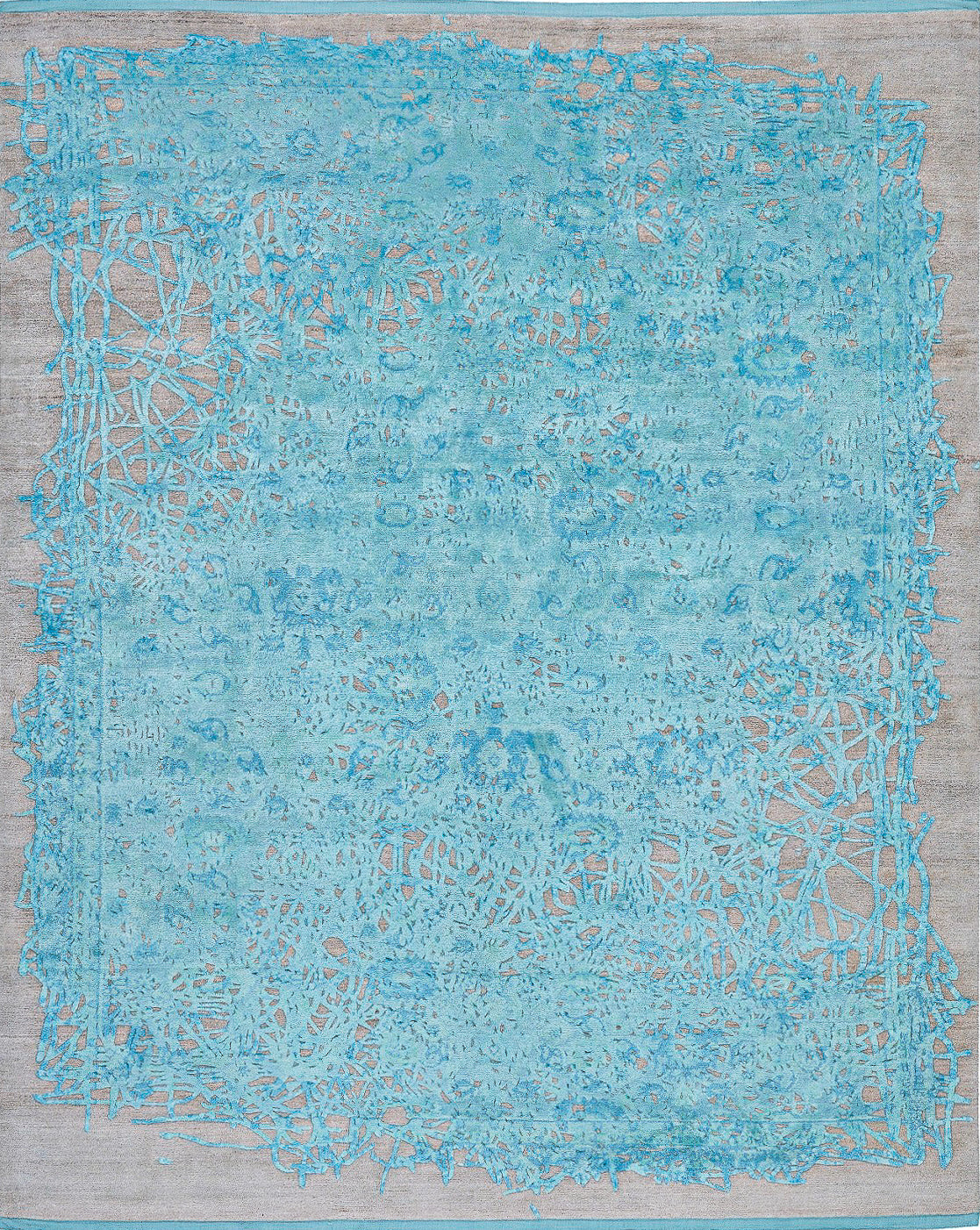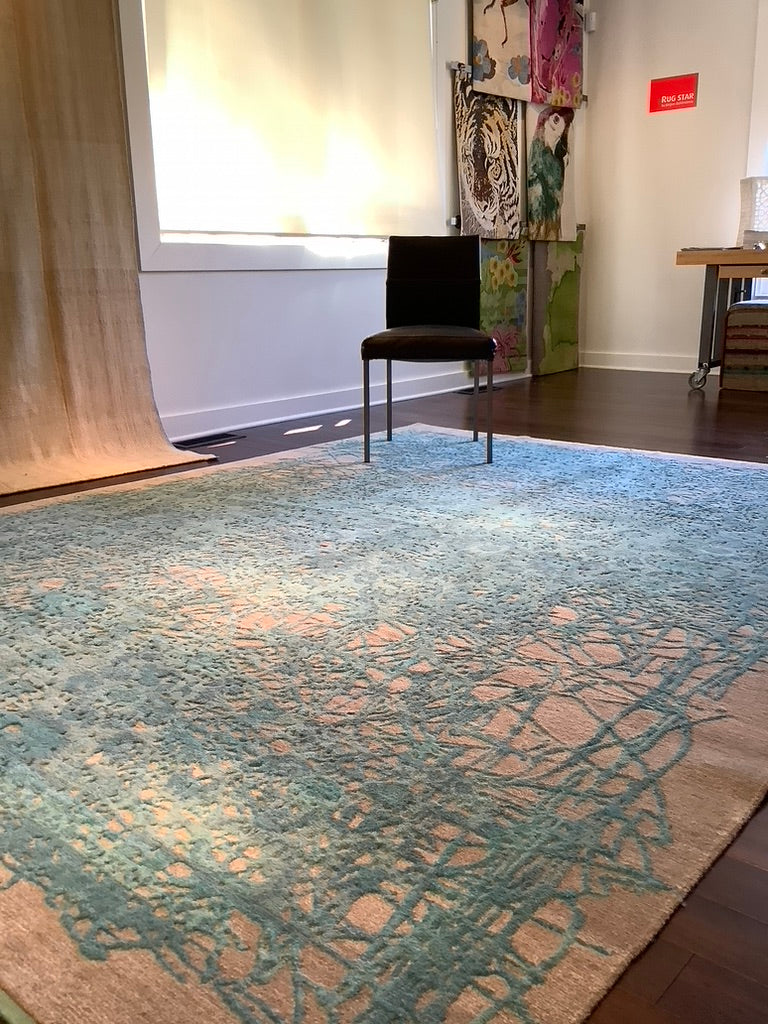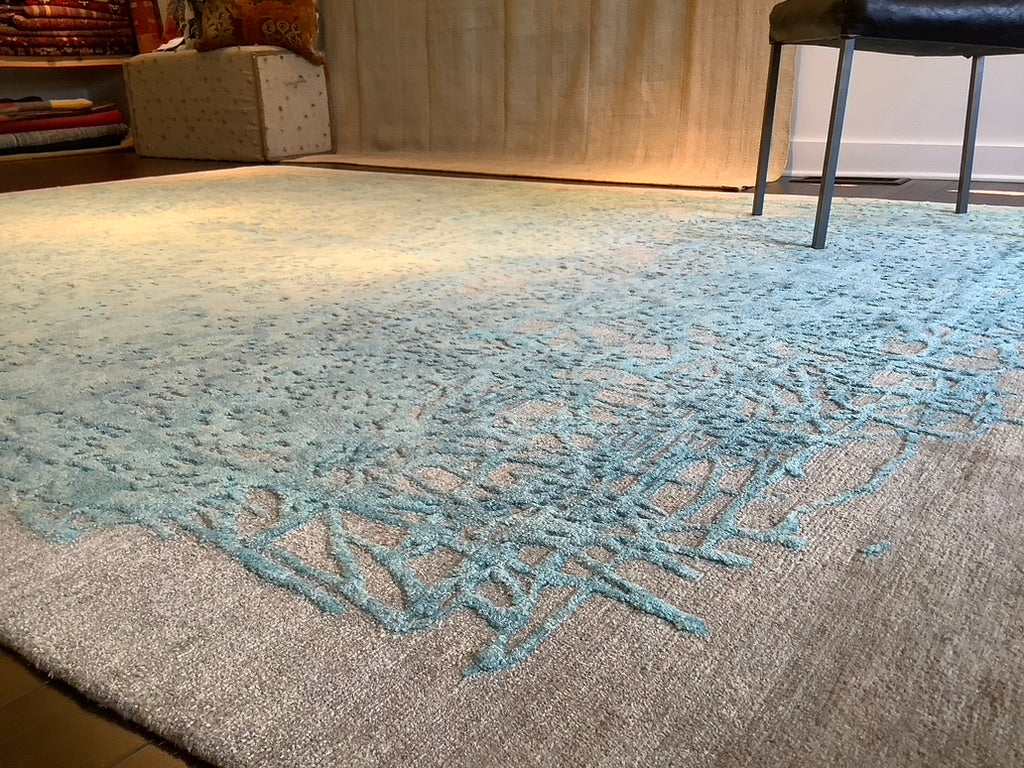 Bidjar Collection Enjoy in Turquoise from Jan Kath
Always innovative, Jan Kath has created a new way to experience a classic Persian pattern.
With the Bidjar Collection, Jan Kath employed a rather novel idea to reinterpret this classic Persian carpet design. As he was watching a football match on tv he used a pen to trace the trajectory of the ball as it traveled across the pitch during a series of matches. He then used the resulting seemingly random linear paths to reveal the pattern of this iconic Northwest Persian style of rug. With the Bidjar Enjoy in Turquoise, the pattern of floral motifs has been captured as a vibrant blue silks in a higher pile height while the background has been lower clipped and hand knotted in a blend of grey toned wool and nettle fibers.
This is just one example of the many wonderful rugs that we have in our showroom. Purchase through our site and have it shipped to you, or come see this or any of our other lovingly curated rugs and textiles in person in our 2037 NW Lovejoy Street showroom in NW Portland, Oregon.
Available in custom sizes upon request, contact us for further information.
Measures: 8'0" x 10'0"
Materials: Silk with Wool and Nettle Fibers
Designed in Bochum, Germany
Hand-knotted in India
Rug Number #7019
Shipping calculated by weight via Shopify.
Bidjar Collection Enjoy in Turquoise from Jan Kath
Need more information on this item?
Contact Us
Phone our Showroom, we would be happy to answer your questions or assist in arranging an in-home trial of a rug. +1 971.444.2440
Contact