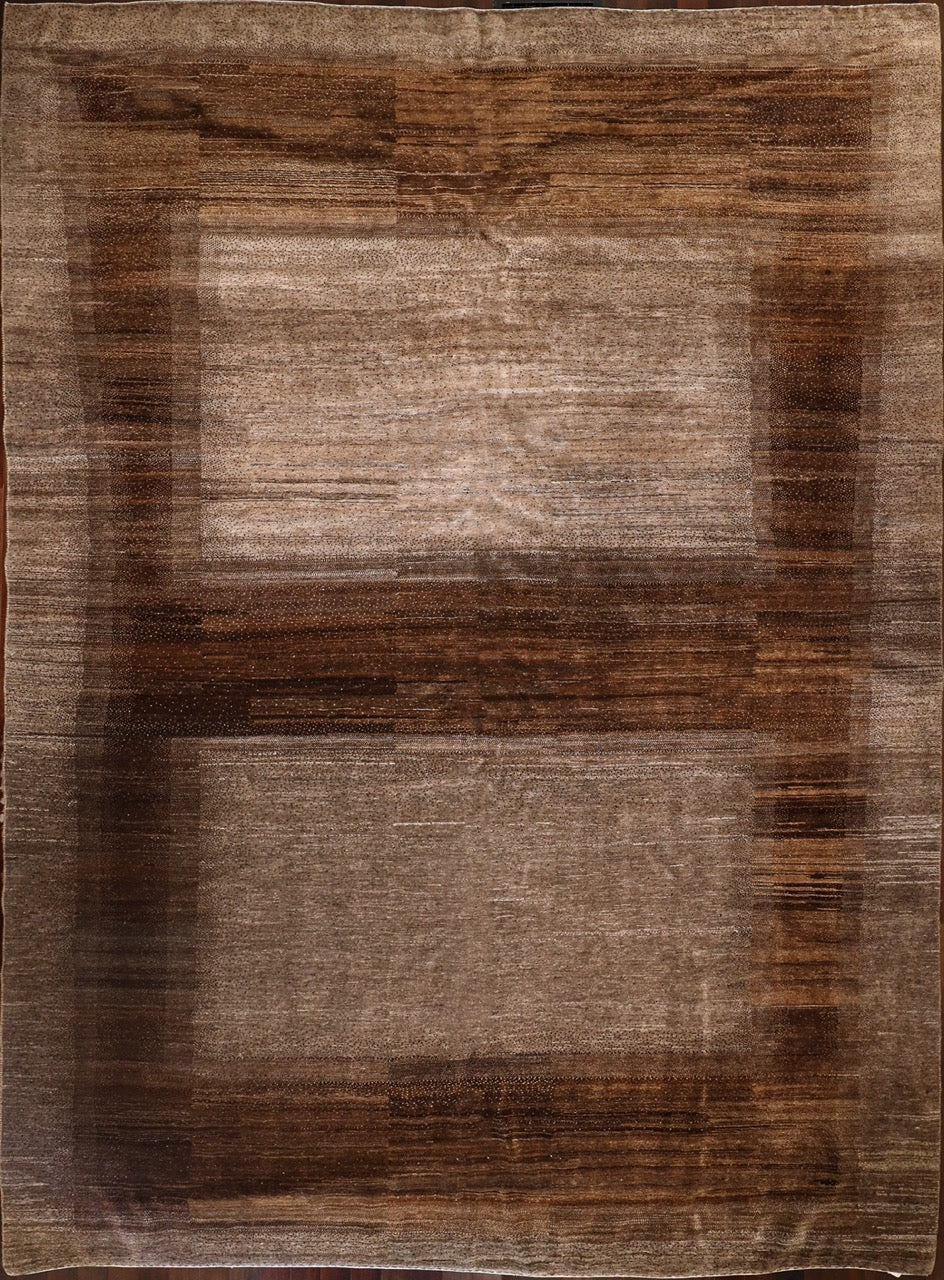 Large 10x14 Sahar Gabbeh in Brown
These larger room Gabbehs are becoming quite scarce but this natural brown wool beauty is waiting to be taken home. 

As mentioned, large room Gabbeh rugs have begun to become quite a bit harder to find on the market within the past decade. We are fortunate to have this huge 10x14 handmade Gabbeh in our inventory and ready to place. The color is all from natural wool tones selected for color upon sheering and hand-spun into hearty yarns that still retain much of the natural lanolin. The lack of dyes present here also makes this a very durable and solid rug with many decades of life ahead of it. 
This is just one example of the many wonderful rugs that we have in our showroom. Purchase through our site and have it shipped to you, or come see this or any of our other unique and one-of-a-kind hand-knotted rugs in person at our 2037 NW Lovejoy Street showroom in NW Portland, Oregon.
Measures: 9'10" x 13'4"
Materials: Handspun Wool
Hand-knotted in Southern Iran
Rug # 7716
Shipping calculated by weight via Shopify.
Large 10x14 Sahar Gabbeh in Brown
Need more information on this item?
Contact Us
Phone our Showroom, we would be happy to answer your questions or assist in arranging an in-home trial of a rug. +1 971.444.2440
Contact