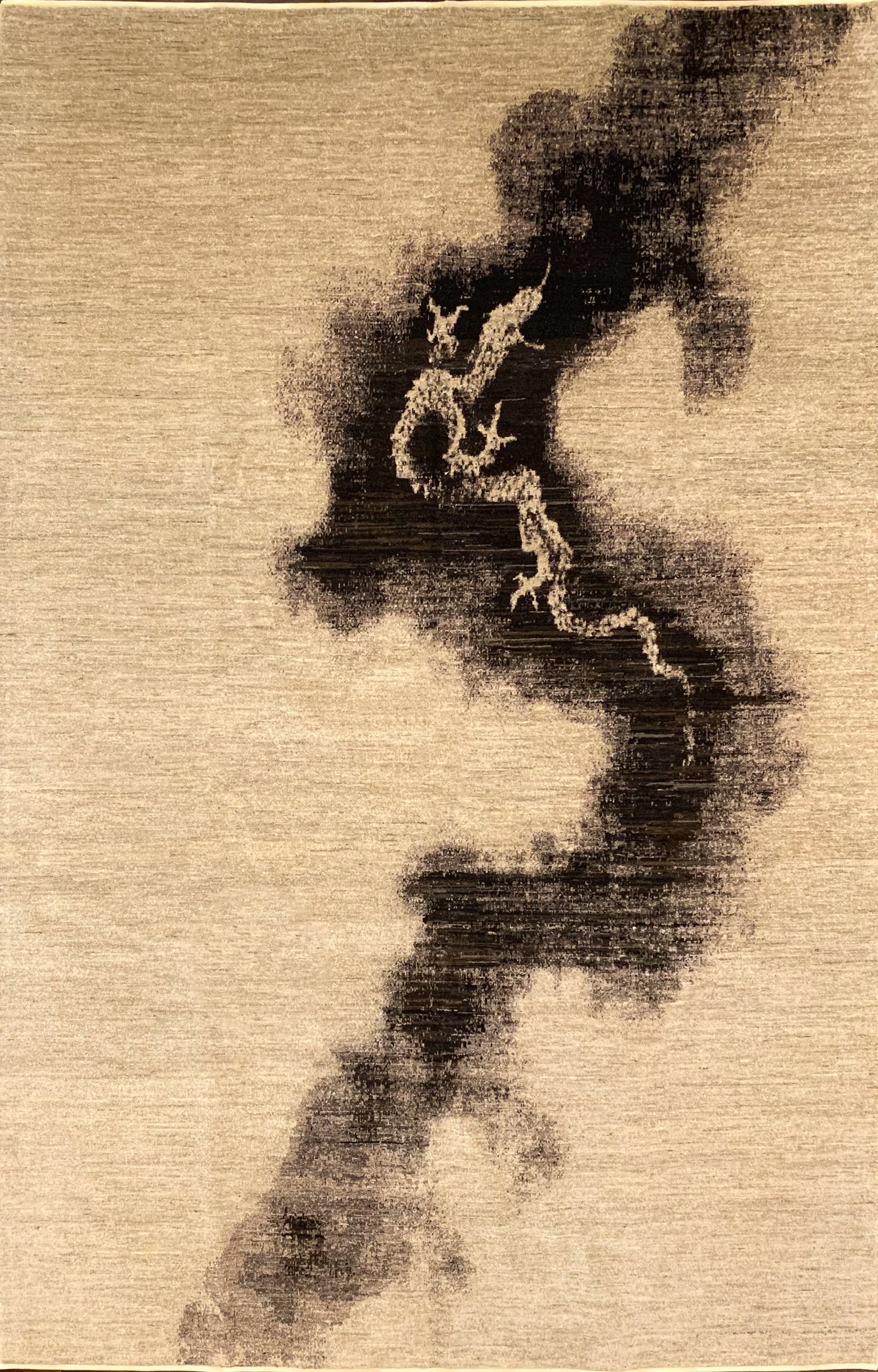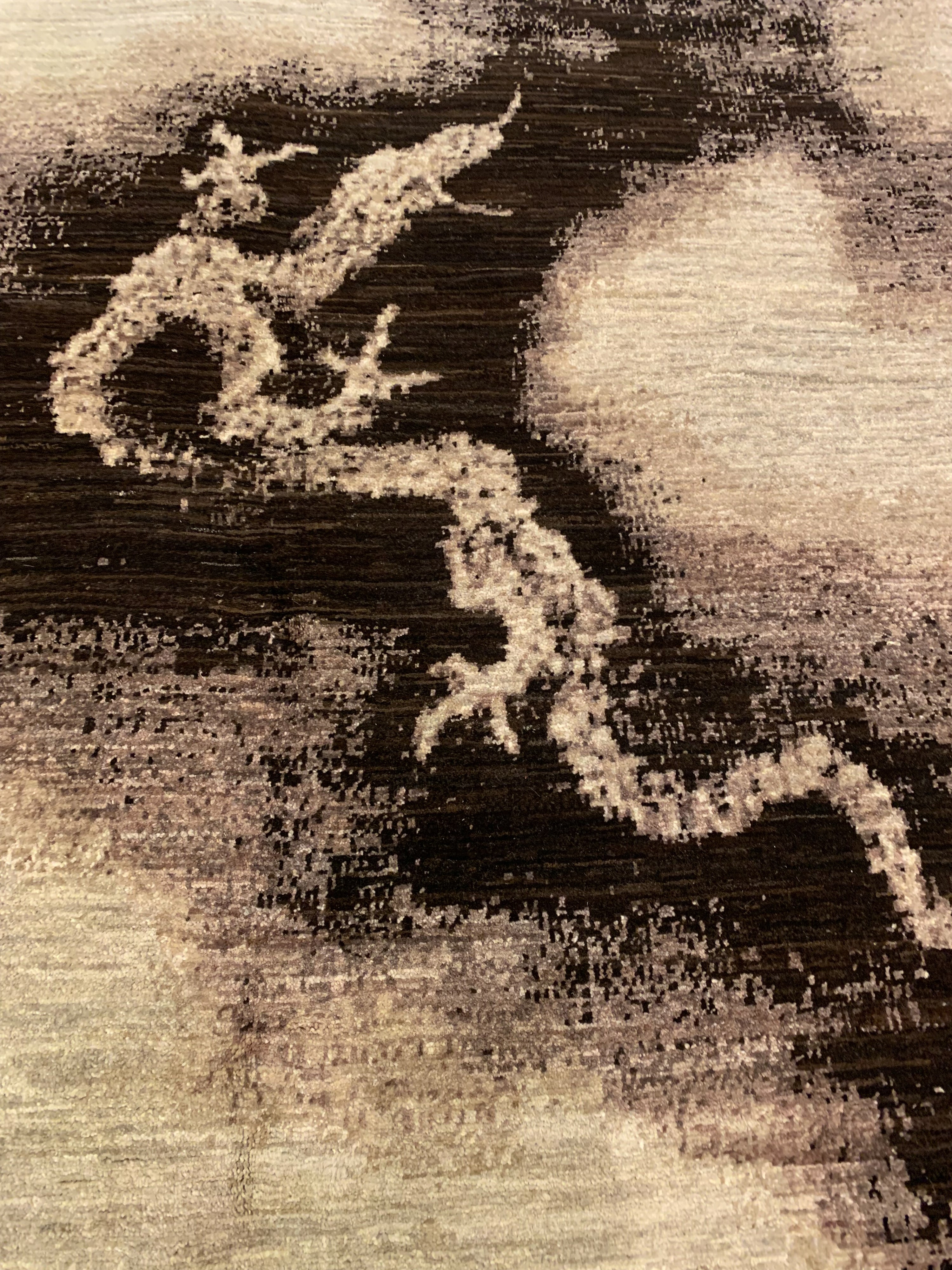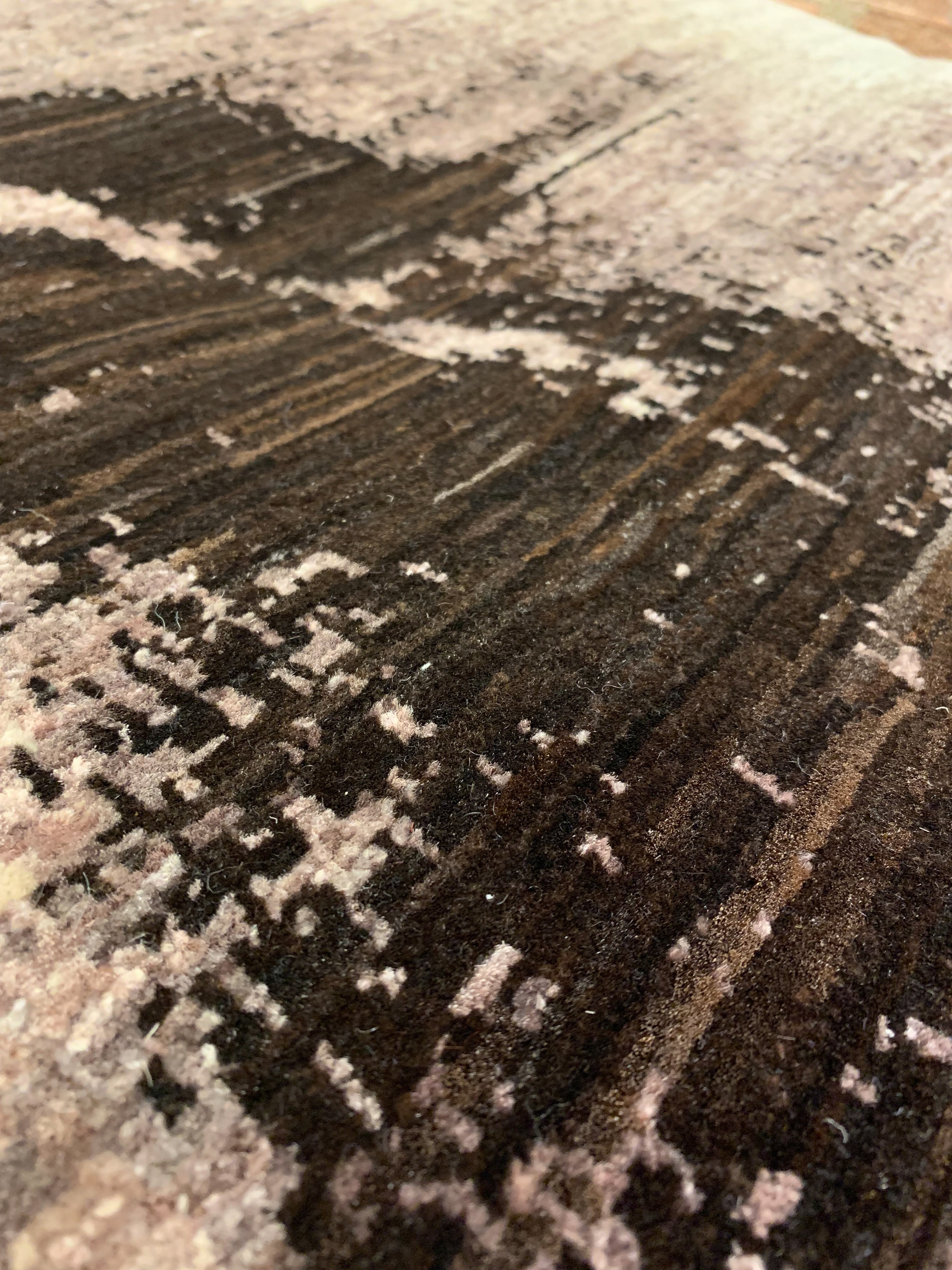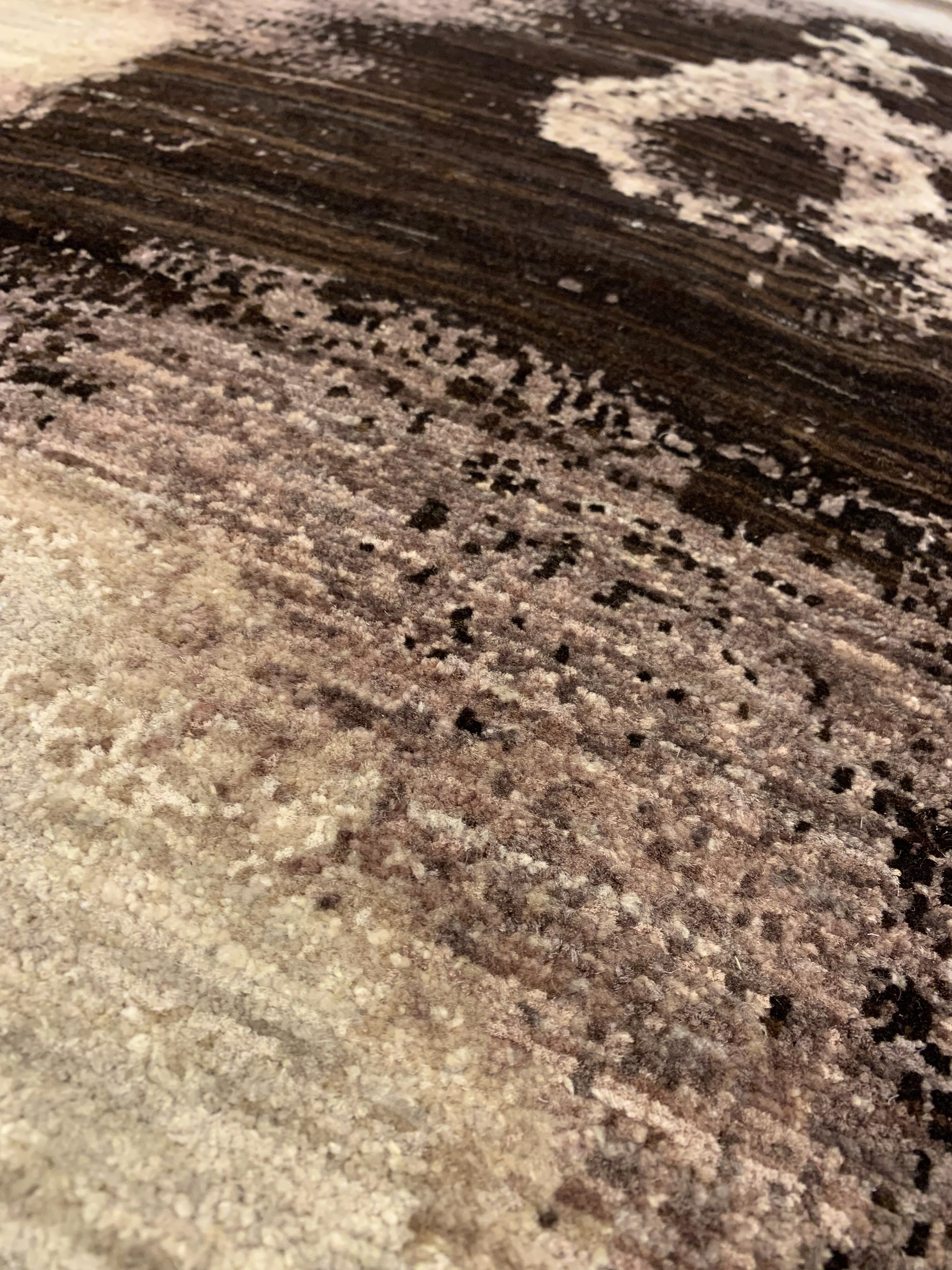 Mystic Coast from Christiane Millinger Shore Collection
A Smoky Dragon emerges from a dreamlike setting or natural wool tones.
Inspired by the Oregon Coast and hand knotted in wool, Christiane sought to capture the raw beauty of the Westernmost edge of our lovely state in a new collection of original rugs. 
One of the more abstract pieces of the Shore Collection, this moody image of smoke hides a lingering dragon captured in subtle wool variated tones. Reminding us to indulge fantasy from time to time.
This is just one example of the many wonderful rugs that we have in our showroom. Purchase through our site and have it shipped to you, or come see this or any of our other lovingly curated rugs and textiles in person in our 2037 NW Lovejoy Street showroom in NW Portland, Oregon.
Available in custom sizes upon request, contact us for further information.
Measures: 6'2" x 8'11"
Materials: Hand Spun Wool
Designed in Portland, Oregon
Hand-knotted in Afghanistan
Rug Number #
Shipping calculated by weight via Shopify.
Mystic Coast from Christiane Millinger Shore Collection
Need more information on this item?
Contact Us
Phone our Showroom, we would be happy to answer your questions or assist in arranging an in-home trial of a rug. +1 971.444.2440
Contact