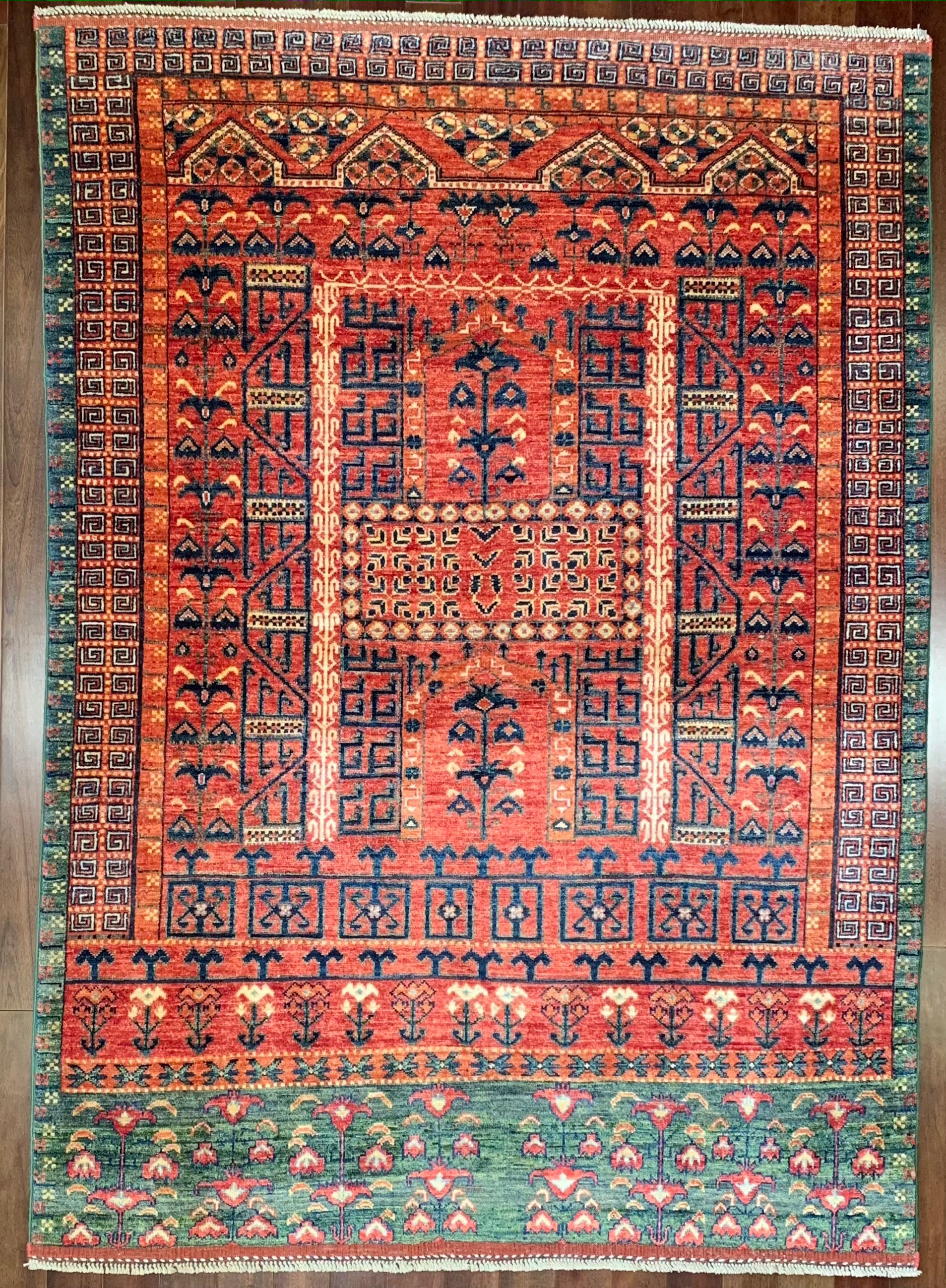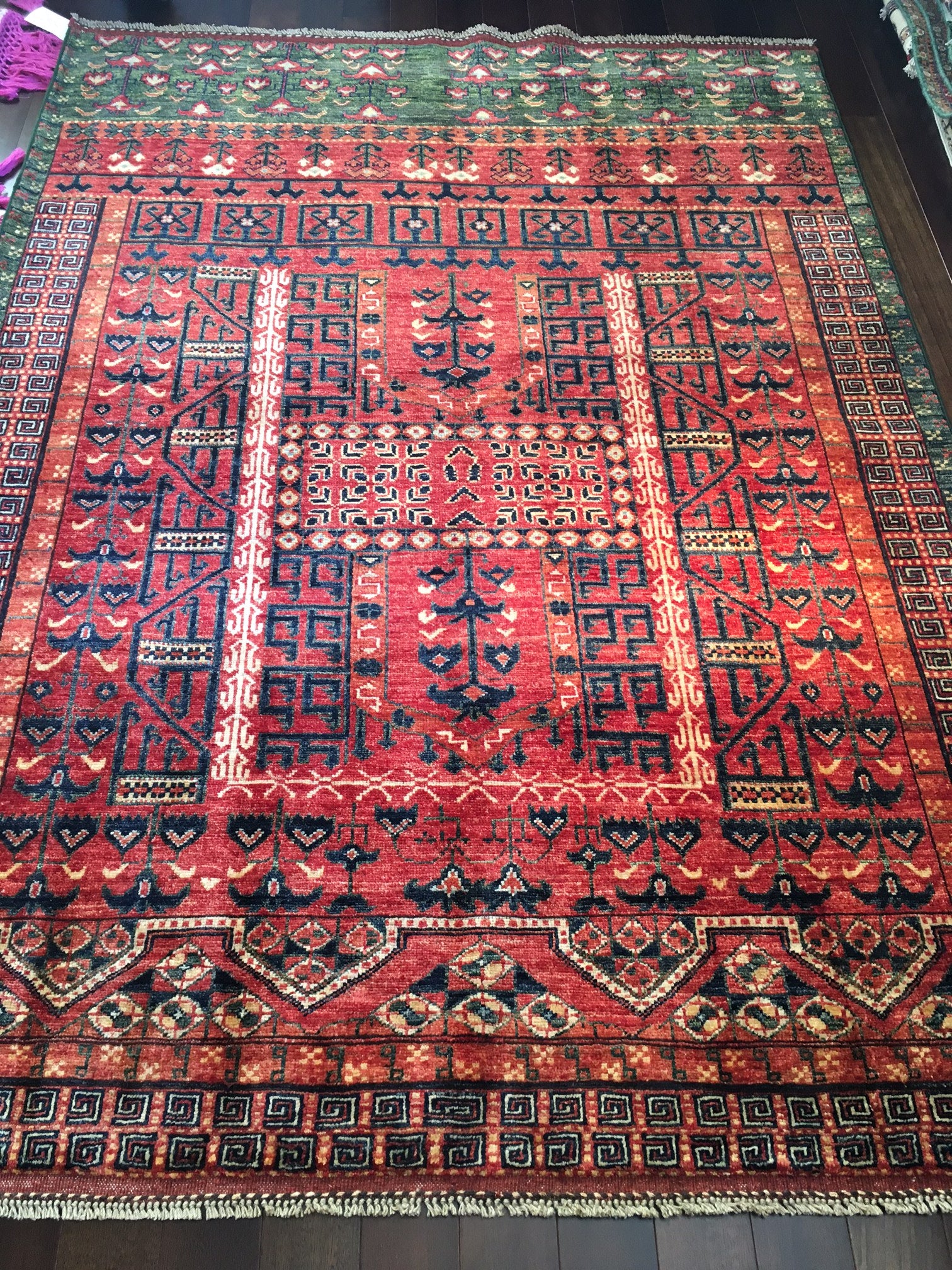 This Ersari piece features a rich red background with crisp blue and green jewel tones and a directional pattern. Tribal with a traditional formality. Handwoven in Afghanistan. 100% wool.
Exact size in  5' x7'1".
Purchase through our site, or contact us at (971) 444-2440 to set up a viewing appointment.
Shipping calculated at checkout through Shopify. 
Need more information on this item?
Contact Us
Phone our Showroom, we would be happy to answer your questions or assist in arranging an in-home trial of a rug. +1 971.444.2440
Contact